Ask any hockey player, professional or otherwise, and they'll tell you that it's all about the stick. After all, you can't play the game if you're missing out on the best tools.
These days, there's a large variety to consider. Picking the right hockey stick can be a tough decision. You would want to weigh differences in texture, feel, weight and control, among other things. Not only that, but some sticks can be pretty pricey.
Of course, some sticks are more expensive than others. The price depends on the sort of performance that is required; the hockey sticks in our list promise and deliver only the best.
Read on and check out the ten most expensive hockey sticks in the world!
#10 CCM U+CL Composite Hockey Stick – $1300
Now here's a genuinely lightweight stick. The CCM U+CL weighs just about 405 grams, giving players quicker shots, higher swing speeds, faster reflexes and improved balance. It's an excellent one-piece stick since the blade is not inserted into the shaft.
Instead, these sticks are constructed from the inside out. Seasoned players will enjoy the durability and freedom that this model provides.
#9 Reebok 8.0.8 O-Stick – $1400
The Reebok 8.0.8 O-Stick is a sleek and efficiently engineered hockey stick that genuinely packs a punch. It's made out of graphite, is 60 inches long and has a beautifully tapered shaft. Meticulously woven carbon fiber threads run along the pole to the blade, delivering a powerful shot with minimal exertion.
It might not be as flexible as some of the other ones in this list, but it is light, speedy and robust, making it a worthy purchase.
#8 Bauer Vapor X:60 – $1700
The Bauer Vapor X:60 is the perfect hockey stick for players who prefer both wrist and slap shots. It's a super flexible instrument that adapts to match the kinds of shots being played, delivering total accuracy and unbeatable control.
The stick brings a balanced performance to the field with its clean lines, curved corners and enhanced shaft. It comes in both Junior and Senior versions, making it perfect for fathers and sons to play together.
#7 Warrior Kronik – $1500
Warrior continues to impress with their ultra-precise and lightweight Kronik. This beautifully carved hockey stick uses Angel Hair technology and delivers unmatched power, control and performance.
What's more, it's exceptionally durable and also provides a low kick point that will please even the most stringent hockey player. If you're a player who needs effortless control and raw power, this is the stick for you.
#6 Warrior Dolomite DD – $2000
Now here's an innovative piece of engineering for the most discerning hockey player. The Warrior Dolomite DD was created with flat weave carbon fibre, making it light yet very strong.
A layer of foam ensures that players' hands stay protected from the blade, while more foam in the heel guarantees excellent balance during the game.
#5 Easton Synergy E50 – $1800
Here's the perfect hockey stick for players who like to tap shots out one after the other. The Easton Synergy E50 melds both blade and shaft stiffness in perfect harmony, giving the player an ideal leg up in the game.
What's more, it allows for toe stiffness, making it a dream for players who prefer to load their shots off of their toes.
#4 Reebok 11K Sickick III – $2200
This nifty hockey stick is made of premium carbon fiber, making it lightweight yet extremely powerful. It incorporates dual matrix technology that allows the player to take advantage of its low kick point and spring loading effect.
This high-end stick practically guarantees a high-power shot every time!
#3 Bauer Supreme TotalOne – $2100
This sleek Bauer hockey stick was created to give the player complete control with minimal effort. It combines the capabilities of low and high flex sticks, making it easy to load and powerful to use.
It was brought to life with efficiency in mind: extraneous materials like resin, foam waste, and other layers were removed to make it light yet strong. It's a flexible instrument, and players can adapt to it quickly.
#2 The Moffat Stick – $300,000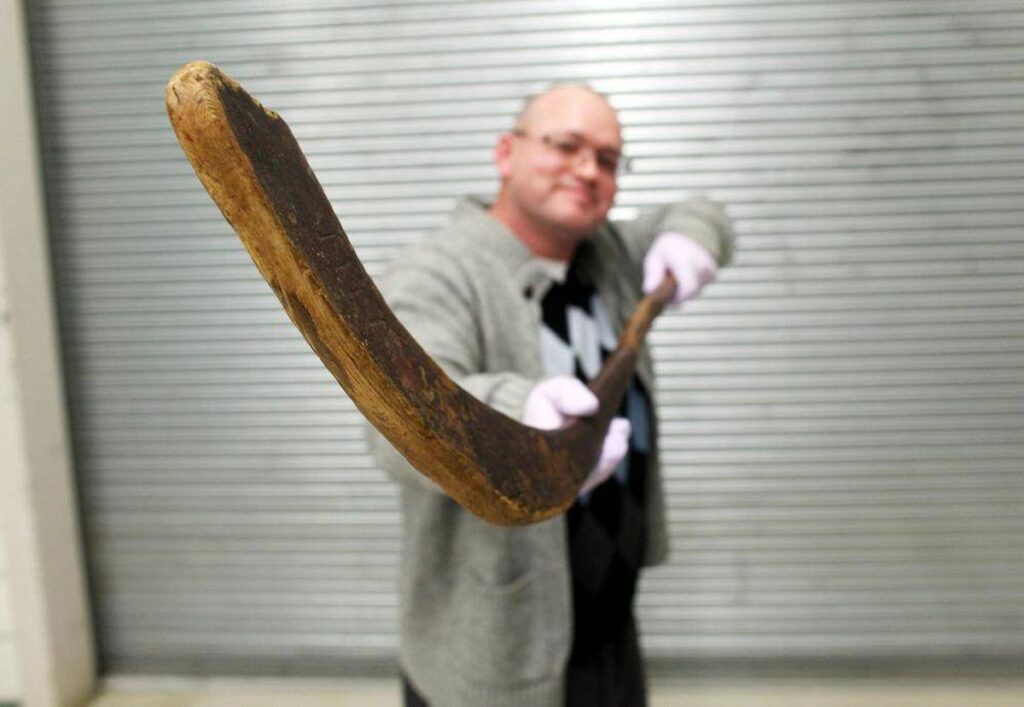 The Moffat Stick is the world's oldest known hockey stick and dates back to the 1830s. It was cut from a solid piece of sugar maple and had the initials "WM" (William Moffat) carved into the blade.
You can envision it as being halfway between a modern ice-hockey and field-hockey stick. Not only is it still in playable condition, but it was also bought by the Canadian Ice Hockey Museum in 2015 for a whopping $300,000. It's ranking second in the most expensive hockey sticks in the world.
#1 The Sharpe's Hockey Stick – $4.25 million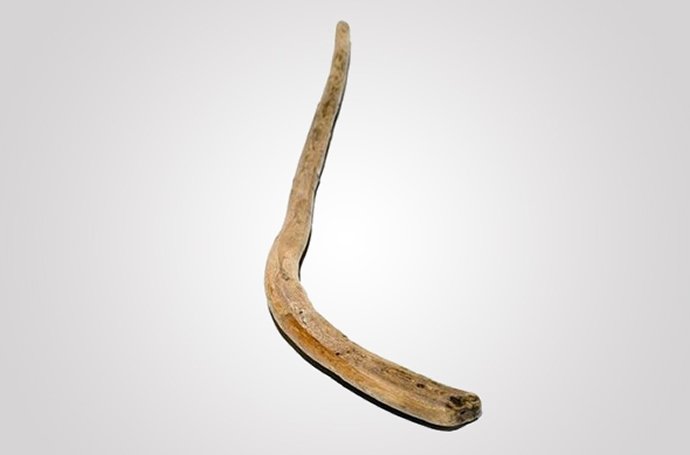 You read that right. In 2006, the Sharpe's hockey stick, at the time the oldest known, was sold at auction for $2.2 million, and has been appraised at a whopping $4.25 million!
The world's most expensive hockey stick is believed to have been carved between 1852 and 1856, is a collectible, the stick is now on display in Toronto in the Hockey Hall of Fame.