Tennis is one of the most popular sports worldwide. Because the game requires strength, grace, fast reflexes, and incredible stamina, professional tennis players are some of the most highly trained and skilled. Their tennis racquets play a very important role in their performance and success.
If you're looking for a great tennis racket to play with or to collect as memorabilia for the great achievements of its owner, be prepared to pay top prices.
Here is a list of the 10 most expensive tennis rackets in the world.
#10 Head Gravity Pro 2021 – $249
The Head Gravity Pro 2021 is a fantastic racket that combines flexibility and comfort through modern technology, classic control, and a professional feeling. It will surely keep your strokes within the lines.
Head has introduced the Graphene 360+ technology in the Gravity Pro 2021 which combines power and stability with flexible SpiralFibers for an optimized feel. The 18×20 low-powered string pattern, thin 20mm beam, and smooth 62RA flex give it outstanding feedback on impact.
This amazing tennis racket features a rounded frame at the top which encourages greater spin and responsiveness. The phenomenal feedback on impact will inspire confidence when the score tightens.
If you're looking for a classic player's racquet, the Gravity Pro 2021 is an excellent choice.
#9 Wilson Pro Staff RF 97 V13 Tennis Racket – $279
The Wilson Pro Staff RF 97 racket was the official racket used by the legendary tennis champion, Roger Federer. Wilson made the Pro Staff 97 in collaboration with Federer in 2014 and he has been using it since. This is a lighter version of the Pro Staff 97.
The specifications and playability of this tennis racket are fantastic. A Wilson premium leather handle delivers excellent grip and absorbs vibrations. The frame is rather light and is made of graphite and aramid. With elegance and simplicity, this delivers surgical precision and power to the player.
Roger Federer fans will be pleased with the laser engraving of his signature along with the racket frame.
#8 Bosworth Tour 96 Rackets – $400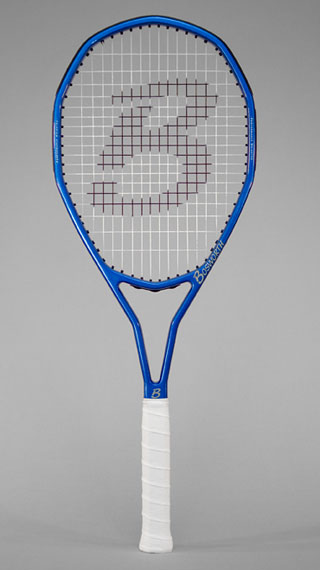 The Bosworth Tour 96 is the most expensive tennis racket by the family-owned company, Bosworth Tennis. The performance and success of this racket are attributed to more than 30 years of designing, testing, and feedback. Additionally, the company has collaborated with the greatest tennis players to find the optimum racquet.
Bosworth only makes customized racquets based on the players' preferences, tastes, and performance needs. This is why their equipment is always top-quality. In addition to being hand-crafted, this tennis racket is unique because of its 10-sided head.
Bosworth racquets are made with a 10-point performance fitting system that includes string tension, racket weight, grip, balance, size, and more. This ensures that the user gets the best performance on the court.
#7 The Chanel Racket – $2,499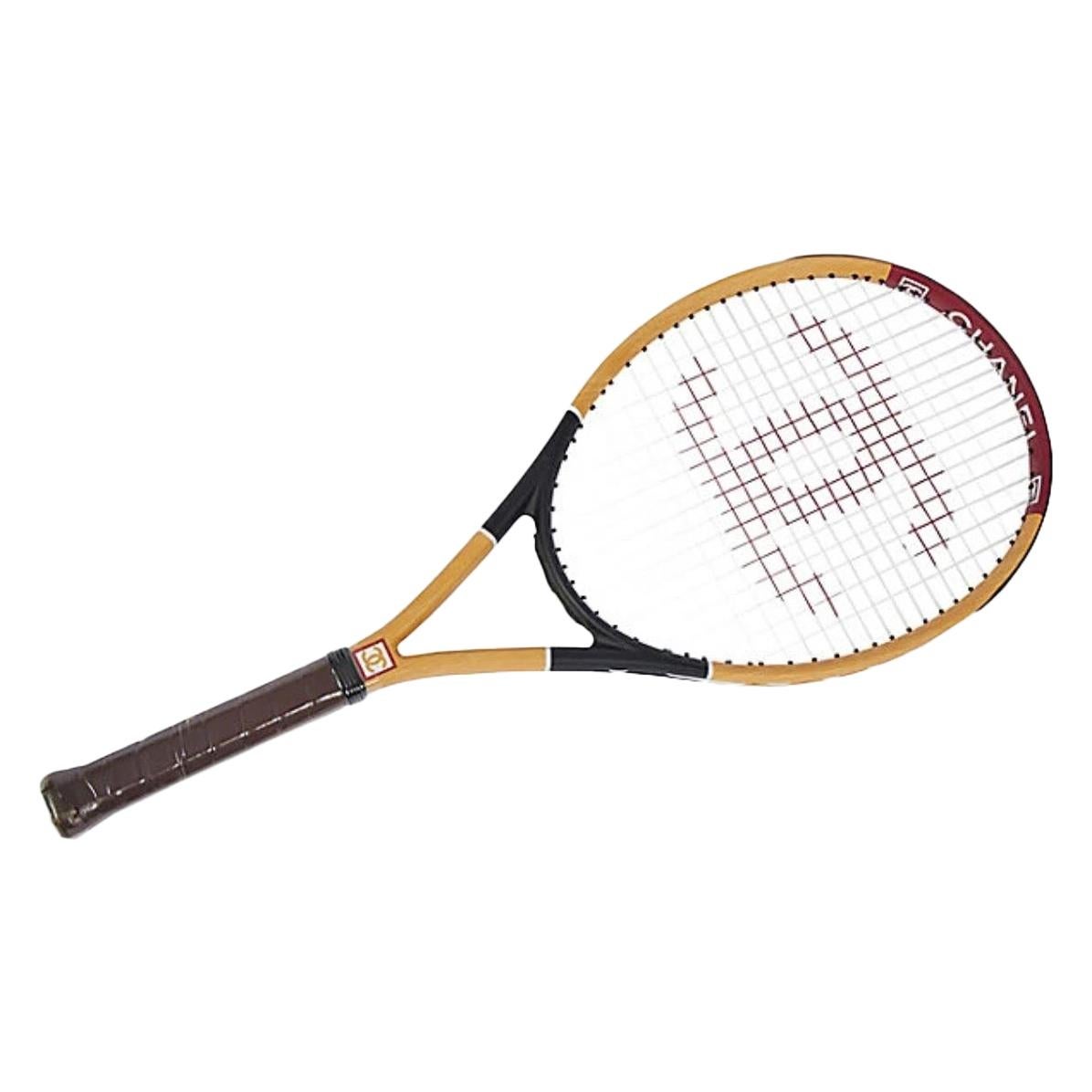 The Chanel Racket is rather unexpected because Chanel launched its new sports equipment line very recently. It is no surprise of course that the racket is stylish and comes with an elegant Chanel racket bag. The trademark Chanel logo is placed at the center of its head.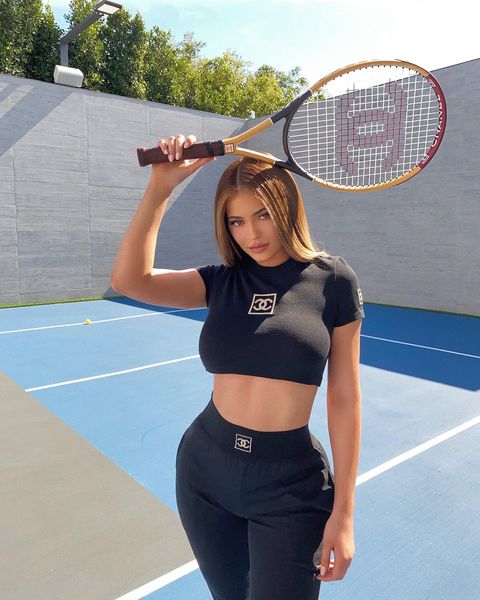 Because Chanel products offer premium quality at a high price, this stylish racket with shoulder strapped racket bag is no different. It is a great option and you will love the look and performance. And you can get one for $1,800. You can also choose from the various customization options though that will bring the price a bit higher still.
#6 Wilson Pro Staff 85 Original – $2,800
The Wilson Pro Staff 85 Original is one of the most iconic racquets of all time. Released in the 1980s, it was used by players like Pete Sampras, Jim Courier, Stefan Edberg, and Roger Federer in Grand Slam tournaments.
Several later versions of the Pro Staff 85 have been released with the most recent being the 2011 and 2017 versions. With recent tennis racquets favoring different styles, the 85 square inch head size of this racket may seem somewhat outdated, yet loyal followers continue to prefer it to other options.
While using this racquet, your game will be outstanding as it really helps to swing your shots. It may make things worse in case you don't move well or if you go into a defensive position. It is perfect for an attacking game plan. You won't see this racket in many tournaments now and it is more of a collector's item.
#5 Puma Boris Becker World Champion Racket 1995 – €10,000
The Puma Boris Becker World Champion Racket 1995 has a controversial yet interesting story. The racket was sold for a large amount to raise money for a children's charity in Germany, the Ein Herz fur Kinder. It was made by Estusa, a sports goods manufacturer. However, the original racket used by Becker was made by Puma.
Antique dealer, Julian Schmitz-Avila claimed that he had received the wrong brand of the racquet. This resulted in an investigation by the German state broadcaster ZDF. The broadcaster later stated that it was clear that the racket promised and discussed in the show was not the one sold.
Becker used the real racket in the last ever match against Patrick Rafter from Australia. This racket was later given to Julian Schmitz-Avila in exchange for the previous one. Becker's lawyer said that the wrong racket was given by accident as they were completely identical.
#4 Fred Perry's Tennis Racket – £23,000 ($37,724)
Fred Perry's Tennis racket is one of the most expensive tennis rackets in the world. This Slazenger tennis racket was used at Wimbledon by Fred Perry. It was sold for an astonishing $37,724 in the United Kingdom at Christie's in London, UK, in June 1997.
Fred Perry was a legendary British tennis player who won numerous tennis championships. He was a World No. 1 player and won two pro slams and eight grand slams. He also won three Wimbledon Championships consecutively between 1934-1936.
#3 Federer Wilson racket used in 2011 – $55,000

The Federer Wilson Racket used in the French Open Final in 2011 sold for an outstanding $55,000 at the online Goldin Auction. This is the highest amount paid for a male player's tennis racket at an auction.
The Swiss tennis legend, Roger Federer played against Rafael Nadal and lost. The red and white Wilson racket is considered to be an incredible part of tennis history. It is signed by the Gland Slam Champion, Federer.
#2 Billie Jean King Wilson tennis racket 1973 – $125,000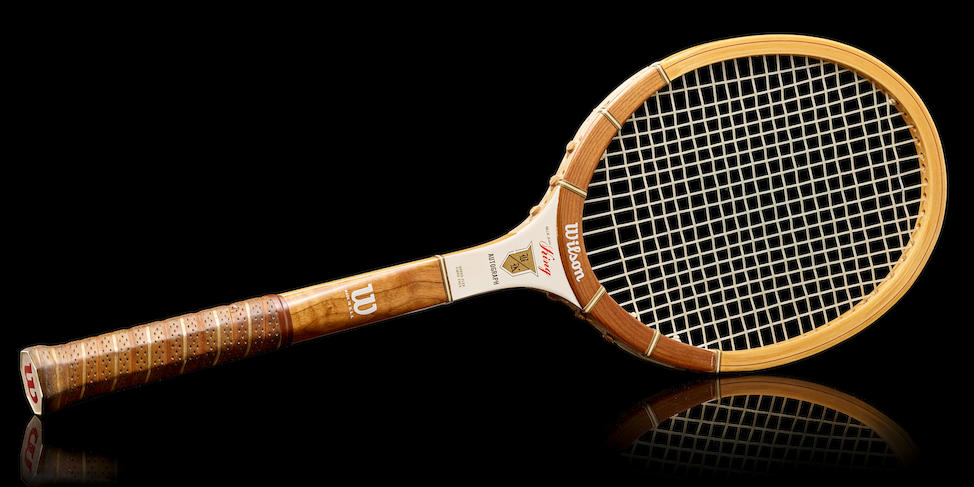 Another Wilson tennis racket made history when it sold for $125,000 at an auction. This historic racket was used by Billie Jean King, the American legend when she beat Bobby Rigs, who was the former world number one men's player, US Open Champion, and ex-Wimbledon Champion. Some of these proceedings will be donated to the Women's Sports Foundation.
Billie Jean King and Bobby Riggs played an exhibition match in September 1973 in the Battle of the Sexes. Riggs claimed that women's tennis game was of an inferior quality to that of men and that he could defeat the best woman player despite his age (55 years).
Riggs defeated Margaret Court and then went on to play against King (29 years) who accepted his challenge. The match took place in Houston, Texas and King won the match in straight sets.
Over 90 million people watched this match on television and this spectacle was also made into a Hollywood movie.
#1 The Proximus Diamond Game Prize – 1.3 million dollars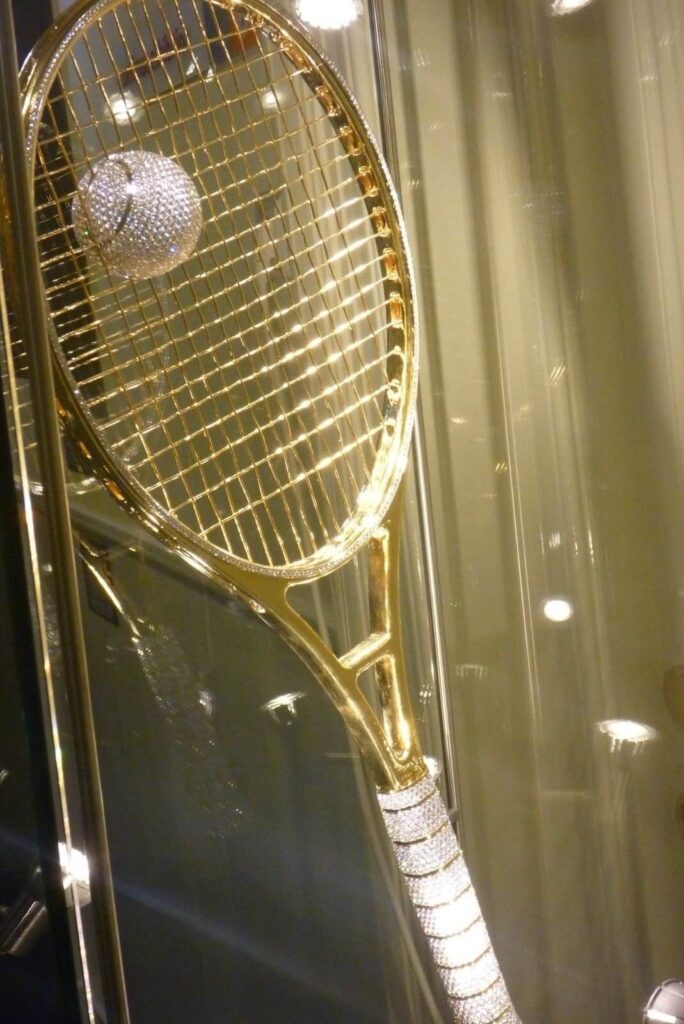 At the top of our list of the 10 most expensive tennis rackets is the Proximus Diamond Game Prize which is worth an astounding $1.3 million. The most expensive tennis racket has a very interesting story.
In February 2002, the first Proximus Diamond Games took place in Antwerp, Belgium. At the time, two of the most prominent players of the WTA were Kim Clijsters and Justine Henin were from Belgium, which is why it was the perfect venue for the WTA World Tour Stop.
Diamond Games announced a distinctive trophy to be awarded to a female player to win the singles title thrice in five years. The trophy is a tennis racket made of gold and features more than 1,700 diamonds. It also includes a large tennis ball with diamonds studded in it.
Amelie Mauresmo from France won the trophy after defeating Kim Clijsters. This was her third win in five years and her third consecutive victory at the Diamond Games.