Since time immemorial, sapphires have been the object of lust for lovers of precious stones and have been at the forefront of the jewelry scene as well as auction houses. The price of sapphires can vary drastically depending on the quality and origin.
Let's take a look at the top 10 most expensive sapphires ever sold at auction in the world to date.
What are the Top 10 Most Expensive Sapphires in the World?
10. The Imperial Kashmir ($ 4,006,000)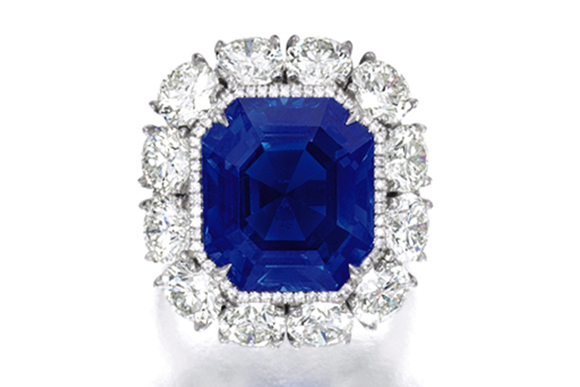 The Kashmir is the favorite region sapphires. Centering on a step-cut sapphire weighing 17.16 carats, surrounded by circular-cut and brilliant-cut diamonds together weighing approximately 6.00 carats, mounted in platinum. Ring size: 5¾.
The Sotheby's auction house in Hong Kong sold the stone for $ 4,006,000 in October 2014.
9. The Kelly Sapphire ($ 4,197,000)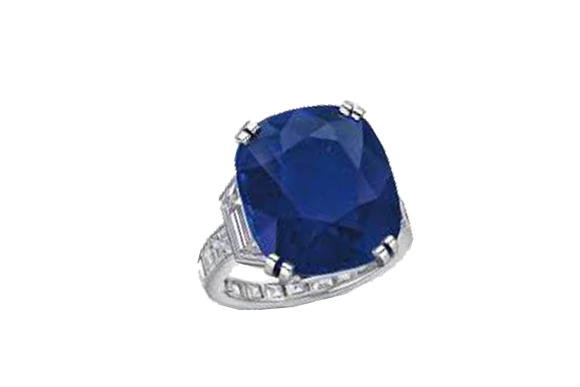 The Kelly Sapphire set with a cushion-cut sapphire, weighing approximately 21.71 carats, flanked on either side by a trapeze-shaped diamond, to the square-cut diamond hoop, mounted in platinum, ring size 6 1/2.
It was at Sotheby's New York in 2015 that Cartier entrusted the sale of a ring decorated with a deep blue sapphire from the collection of Margaret Adderley Kelly. This 21.71-carat cashmere sapphire intrigues with its purity and depth of color.
Only rich lovers and lovers of gems will be able to afford it for the sum of $ 4,197,000.
8. The Unique Sapphire and Multi-gem "Côte D'Azur" Brooch ($ 4,569,684)
In 2013, a piece of Burmese jewelry set with a sapphire of 58.29 carats, surprises with its exceptional characteristics: a condensed color that suggests a rare purity.
Centering upon a cushion-shaped sapphire, weighing approximately 58.29 carats, to the pavé-set diamond floral branch decorated with moonstones, coloured sapphires, tsavorites, tourmalines, spinel, coloured diamonds, carved sapphires, carved and drop-shaped emeralds, mounted in gold, 12.7 cm. Price of the jewel: $ 4,569,684.
7. The Kashmir Sapphire ($ 5,984,474)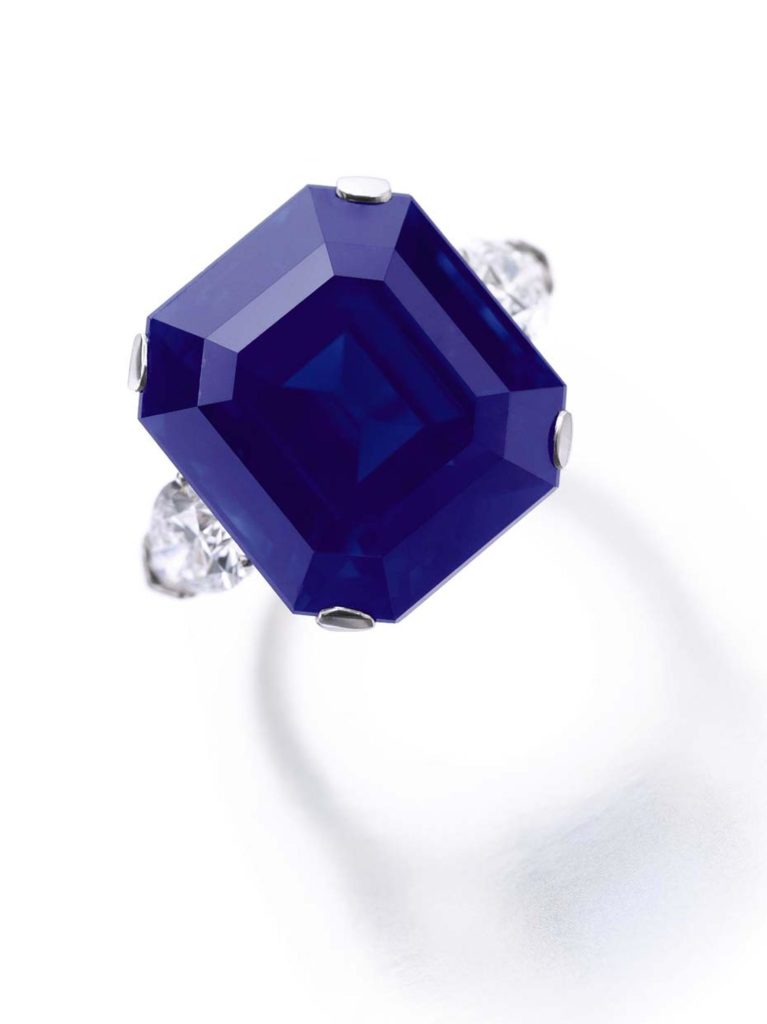 The 27.54ct sapphire from Kashmir in this ring belonging to Greek financier Dimitri Mavrommatis combines a deep velvety blue colour with a very high purity.
In November 2014, Sotheby's Hong Kong sold a 27.54-carat sapphire, step cut, of an unnamed purity and a deep blue reaching the price of $ 5,984,474, or $ 22,000 per carat.
6. The Sapphire and Diamond Brooch by Cartier ($ 6,161,637)
Set with a cushion-shaped sapphire weighing 30.23 carats, amongst pear- and marquise-shaped diamonds weighing a total of approximately 42.35 carats, signed Cartier.
It is a natural Kashmir sapphire that sits king above this beautiful brooch signed Cartier. Its 30.23-carat cushion cut carved out a new world record, sold for a price of $ 6,161,637 during an auction organized by Sotheby's in May 2015.
5. Burmese and the Sapphire of Diamond Brooch ($ 7,127,453)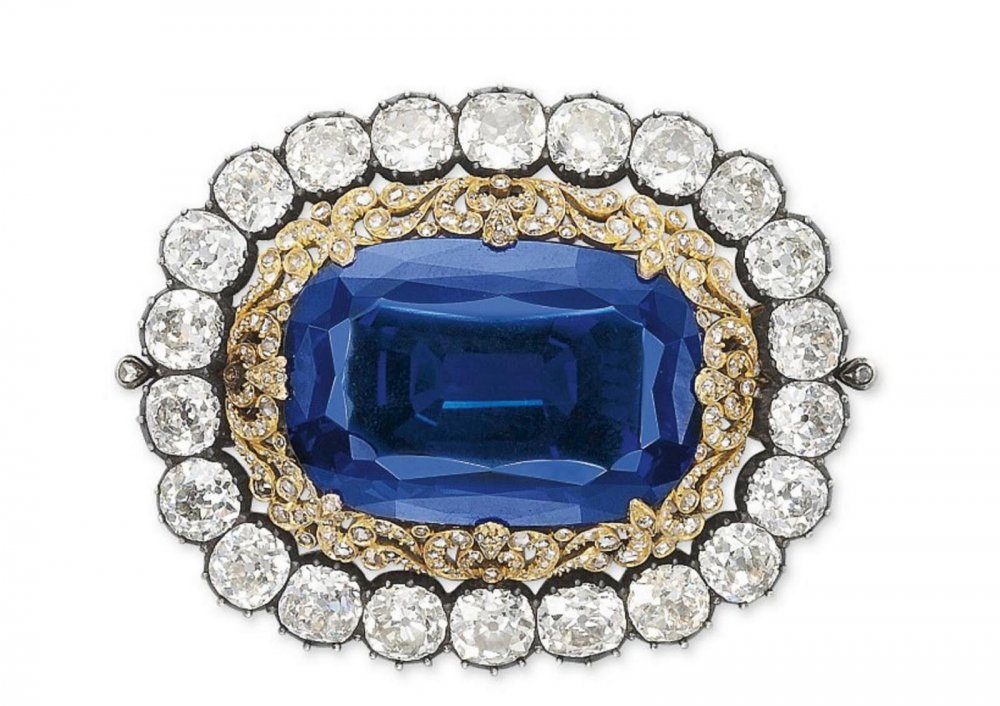 In May 2011, the stunning 130.50 carats Burmese Sapphire set a new world record price for a blue sapphire, breaking the previous record by over $3.5 Million. and became the most expensive sapphire jewelry in the world at that time.
Beyond an incredible velvet blue color and its exceptional weight, this 130.50 carat stone set on a brooch displays a purity of an unnamed rarity. Coming from Burma, this stone sold for $ 7,127,453 in May 2011 by Christie's is a rare object and coveted by the greatest connoisseurs.
4. A Burmese Sapphire ($ 7,223,285)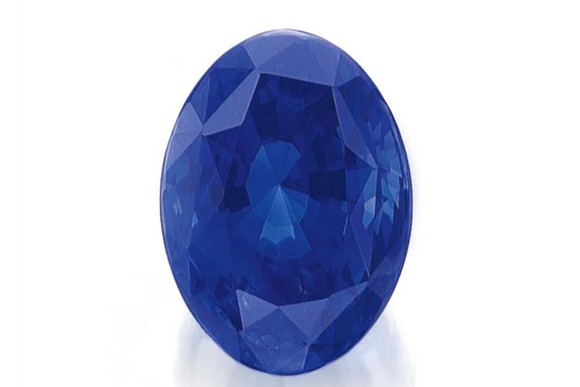 A Burmese sapphire highly irrigated in pigments and with an exceptional weight of 114.74 carats was entrusted to the sale at Sotheby's Geneva. This splendor of nature reached the price of $ 7,223,285 during an auction in November 2013.
3. The Royal Blue ($ 7,357,999)
In May 2015, the Royal Blue was sold to Christie's house. Natural, this cushion-cut 35.09-carat cashmere sapphire, was particularly talked about for its highly pigmented royal blue color. Its purity made the price soar to $ 7,357,999.
2. The Sapphires Richelieu ($ 8,358,520)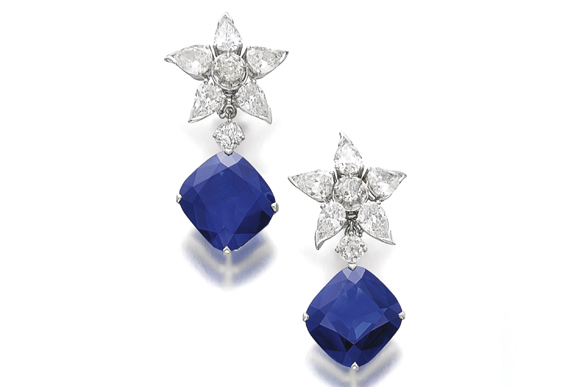 The Richelieu sapphires were entrusted in November 2013 to the Sotheby's auction house. These stones from Kashmir, the region most famous for bluestone, have a unique velvety blue color, which made them reach a record price of $ 8,358,520. The earrings set with two sapphires then weighed respectively 26.66 and 20.88 carats.
1. The Blue Belle of Asia ($ 17,564,156)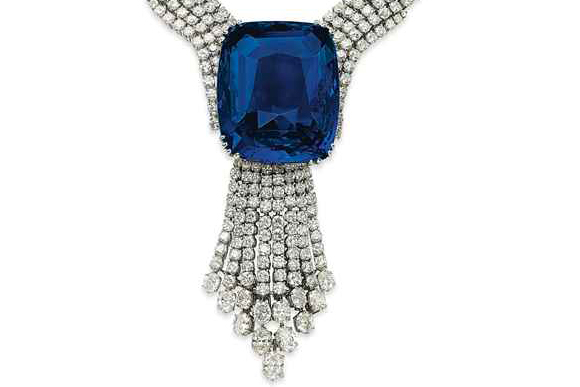 The Blue Belle of Asia, the sale of which was entrusted to Christie's, entered the price of $ 17,564,156 on November 6, 2014, making it the most expensive sapphire in the world.
The Blue Belle of Asia reaching 392.52 carats has been recorded as the 4th largest faceted sapphire in history, an incredible cost per carat of $ 44,063.
It is undoubtedly its weight as well as its transparency, which enabled it to dethrone the Richelieu sapphires, which had until then the first place of the world's most expensive sapphires list.