Pinball is an OG game, and it's one that was enjoyed widely in years past. It's one of those activities that would bring people together when they hung out in cafes, bars, or gaming zones. If you've never played pinball, you're missing out on a retro experience, and you should try it out today.
The premise is simple: you control a single ball as it ping-pongs its way through a monstrous maze. The maze has flashing lights, gears, and other fun obstacles that challenge the pinball player. There are two metal arms that you can control through buttons attached to the front or sides of the machine. These arms push and throw the ball in various directions. You win the game when you successfully guide the ball through the maze.
Pinball is straight-forward, enjoyable, and engaging. And some people take their pinball machines very seriously. So seriously, that they're willing to shell out thousands of dollars for one machine.
Keep reading to discover the top 10 most expensive pinball machines out there!
#10 The Avatar Pinball Machine – $6,500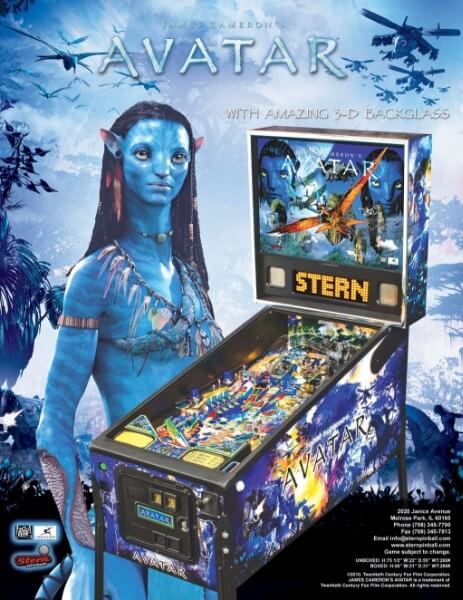 Made in 2010, this colorful machine is a popular choice with millennials. It offers quality gaming and hours of engaging play. It was designed by John Borg and has gained cult status among fans and continues to be sold rapidly.
#9 Attack from Mars (Remake Special Edition) – $7,300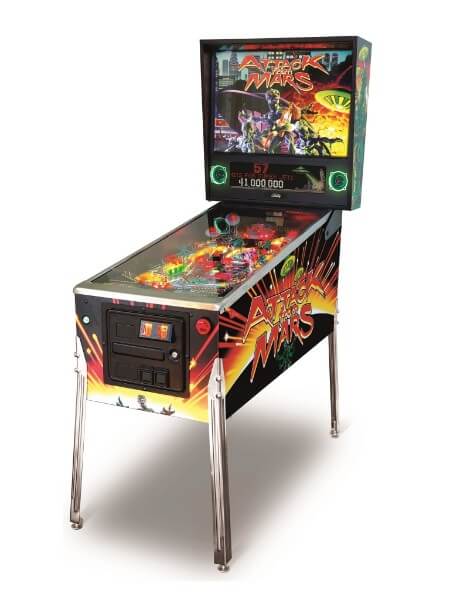 This classic pinball machine was introduced in 1995 and is a limited-edition item. The name gives the premise away: the player has to destroy Martian invaders as they attempt to take over the planet. Though it's similar to the same name's movie, this machine came out earlier, and its designer claimed that he came up with the original idea.
#8 The Jetsons Pinball Machine – $8,600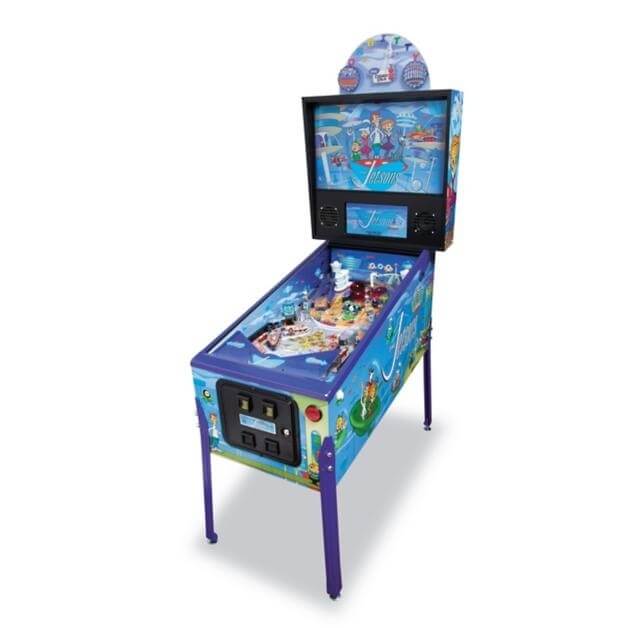 This limited-edition machine was inspired by the iconic cartoon family, The Jetsons. It features a purple trim and multi-ball system that allows the player to spell out the Jetsons' family members' names. You also get to hear the original soundtrack from the show. Currently, only 25 of these are known to exist in the world.
#7 Guardians of the Galaxy Pinball Machine – $9,000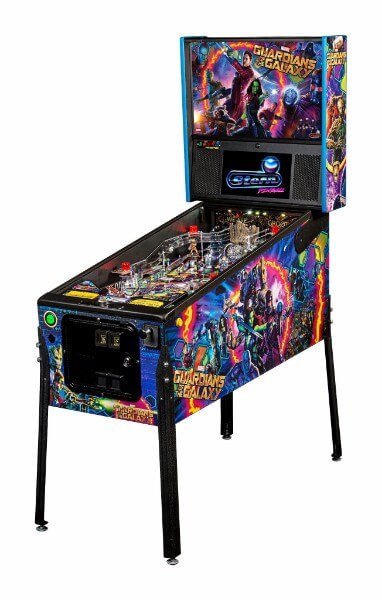 This fantastic machine is made by Stern's Pinball Company and boasts both imagery, design, and music from the comic book franchise. What's more, the underbelly lights up with whirling flashes, so you feel like you're in the fandom. The machine comes with genuine authenticity papers and replacement lightbulbs in case you blow a couple out.
#6 The Indiana Jones Pinball Machine – $9,500
This Indiana Jones themed pinball machine delivers just what it promises. The whole machine looks like a poster from the famous movie franchise. It features action-packed scenes depicted in stunning clarity and a pinball maze that is sure to keep your attention. You also get the original score from the movies, so you know it's the real deal.
#5 Mermaid Pinball Machine – $17,000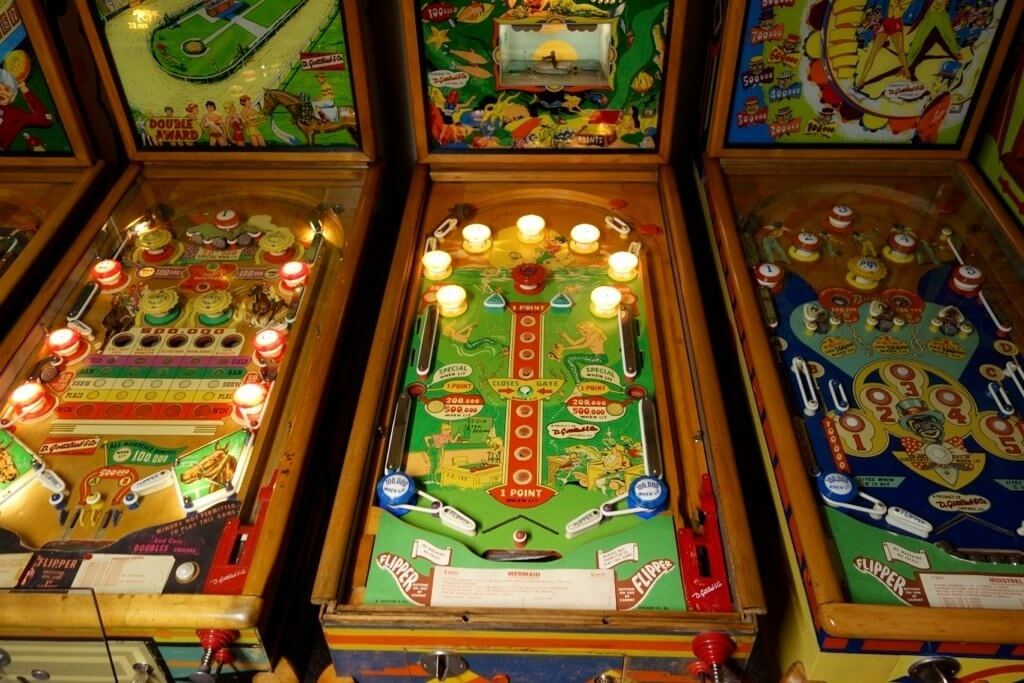 While you might be reeling at the amount of money you'd have to fork out for this machine, it's genuinely worth it. This Mermaid pinball machine is an actual work of art and features original artwork executed in intricate and vivid detail. The machine was made in 1951 and is electromagnetic. There are only over 600 of these machines in the world. Talk about rare!
#4 The Addams Family Pinball Machine – $18,000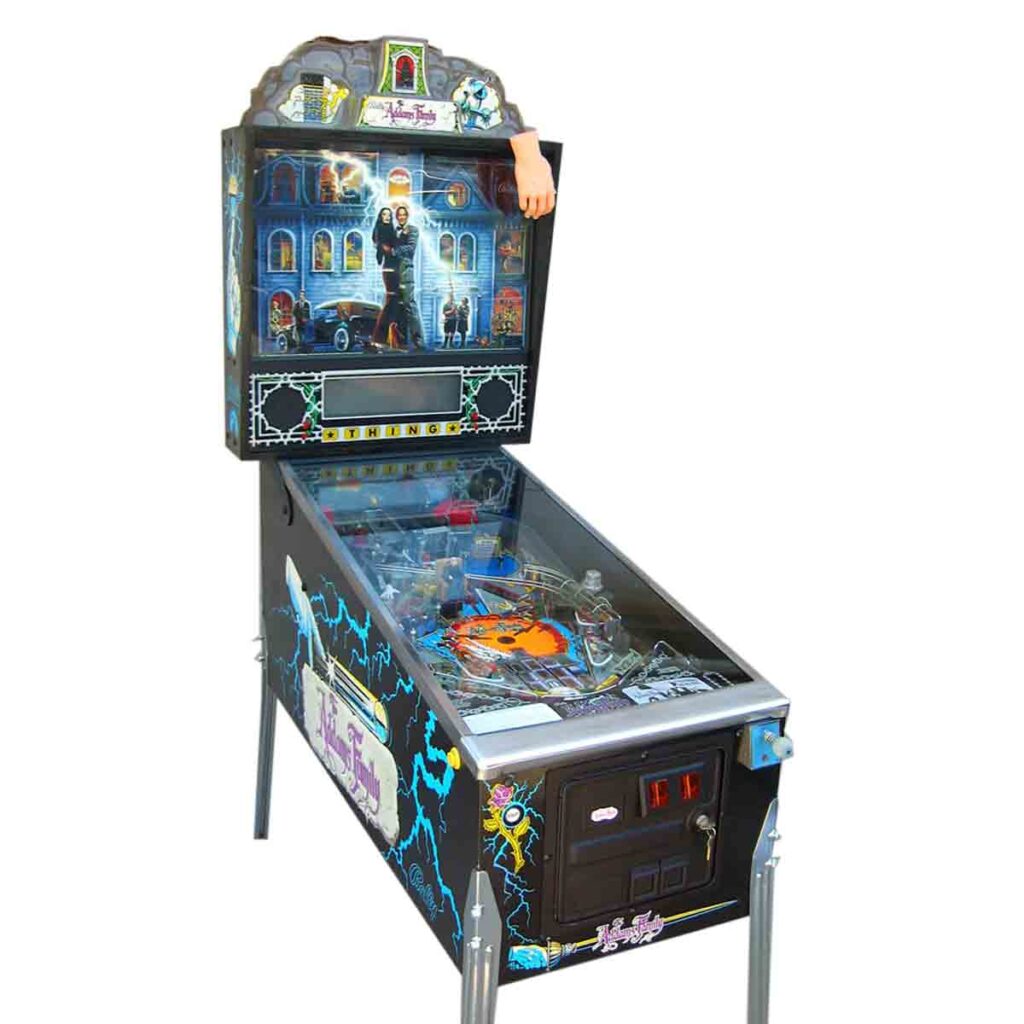 The Addams Family Diamond international Pinball Machine is also known as a machine made for the discerning gamer. It features a lot of different pads, some of which are coated in rubber. They also come in different sizes for a custom and fun gaming experience. Some of the pads are automated, so you're always in full control of the game.
#3 The Loch Ness Monster – $20,327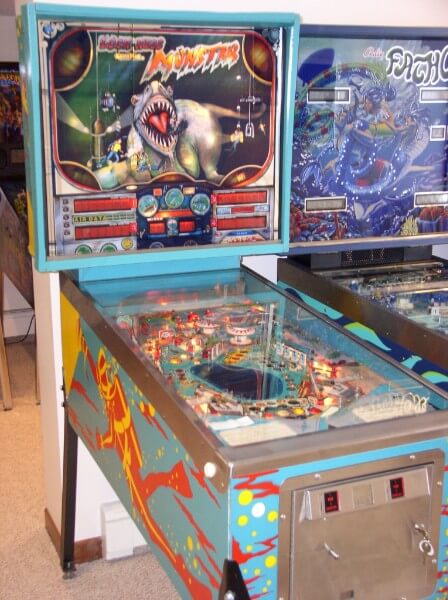 Built-in 1985, this iconic paintball machine has a stainless-steel frame and hardware. It features a blue window and movable 3D fields for a super engaging gaming experience. This is an electronic machine but still retains its vintage vibe.
It's perfect for serious collectors!
#2 The Supreme Stern Pinball Machine – $70,000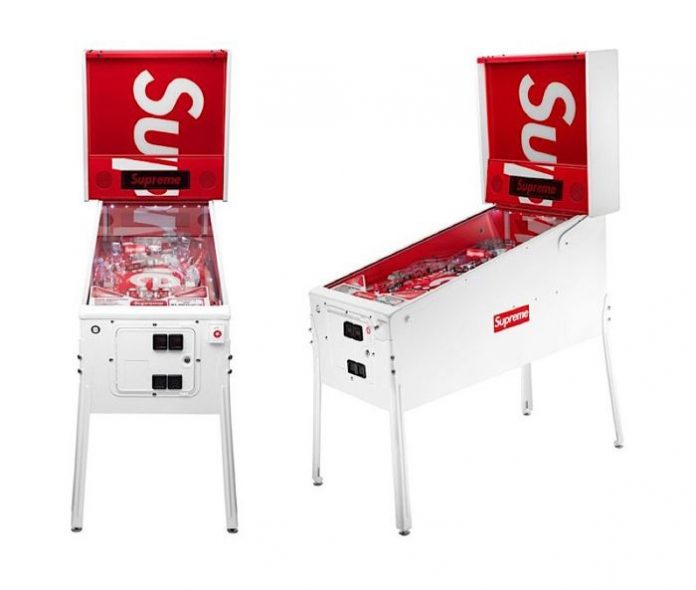 This is genuinely a world-famous pinball machine and boasts one of the most popular brands on the pop culture scene right now: Supreme. It is currently the second most expensive pinball machine in the world. The pinball machine's artwork is done in the iconic red and white colors of the brand, and the logo is also visible for everyone to see.
Read More: Most expensive supreme items
#1 Punball: Only One Earth – $125,000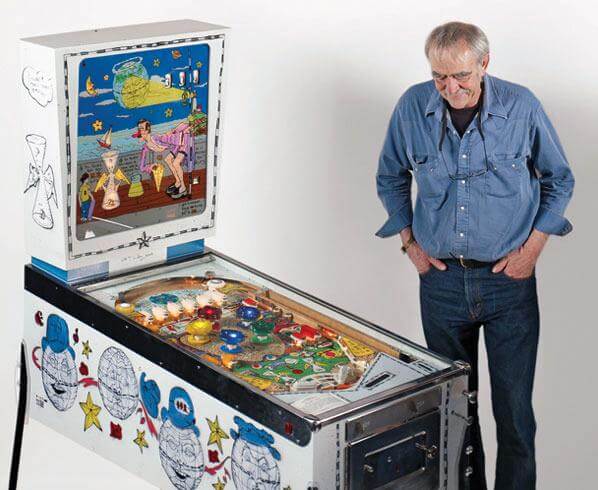 Number one on the list of the most expensive pinball machines is Punball, which is worth $125,000. What a price for a pinball machine! However, this one is indeed worth it. Collectors buy these machines out, and different ones have been on display in museums worldwide. It features a global-warming theme and is both fun and socially conscious, as all the best games are.