For many people, buying Hermès bags is not just because they want to wear or show their identity, but also an investment target.
There has been a report that the value of Hermès Birkin bags has increased by more than 500% in the past 35 years, and the value has never fallen. And Hermes has also launched many bags that are so expensive that your chin will fall off. These are not so much daily-wear bags, as investment products like gold and houses may be more appropriate.
Here is a list of the top 7 most expensive Hermès bags in the world.
#7 Hermès Blue Crocodile Leather Birkin Bag – $ 150,000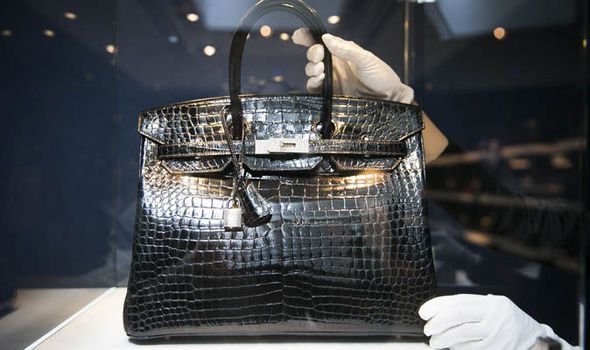 The story behind Hermès' Birkin handbags is quite simple: this elegant bag was originally created by the brand's CEO Jean Louis Dumas, named after the British female singer Jane Birkin. They met on a plane from Paris to London in 1983. Jean Louis Dumas was deeply attracted by Jane's unique elegance and designed this bag.
Since then, Hermès Birkins has become one of the most recognized and established luxury handbags , sought after by millions of people.
This Hermès Birkin blue crocodile bag made it onto our list of the most expensive hermes bags, reaching £ 125,000 during Christie's first Mayfair exclusive handbag sale in London. In this way, this Birkin managed to smash European records for the most expensive handbags sold, thousands of online shoppers tried to get their hands on the 18K white gold and diamond Birkin , and an anonymous buyer took this valuable possession.
#6 Hermès Exceptional Collection Shiny Rouge H of Sea Crocodile Leather – $ 203,000
The official name of the bag: Hermès Exceptional Collection Shiny Rouge H of 30cm marine crocodile leather, set with diamonds and 18K white gold , makes it clear why this bag remains on the list of most expensive hermes bags that humanity has ever seen.
This red Birkin broke records years ago for being the most expensive purse sold at a public auction, when an anonymous collector bought it at Heritage Auctions in Dallas, Texas; and still manages to remain on that select list to this day.
#5 Hermès Fuchsia-colored Birkin Bag – $ 222,000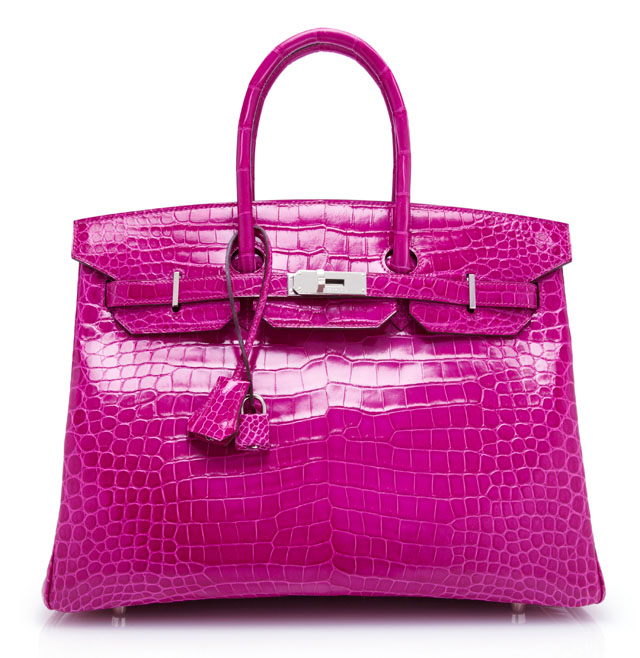 The Birkins Hermès seem to compete with each other, as they tend to beat their own records for the most expensive hermes bags exchange to be achieved in a sale.
This fuchsia Hermès Birkin will dazzle your eyes at first sight because of 18k white gold and diamonds.
This shiny bag reached the price of 1.72 million Hong Kong dollars at a Christie's Hong Kong auction in 2015.
#4 Niloticus Crocodile Himalaya Birkin Bag – $ 300,168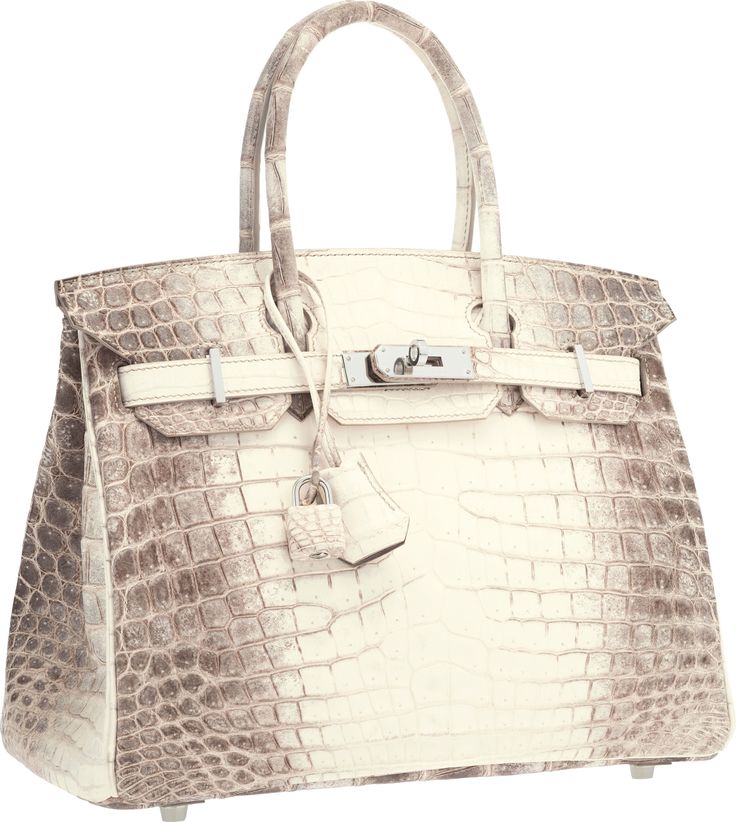 The ravishing Hermès Himalaya Birkin Bag is considered the Holy Grail in a Handbag collection, while the Himalaya Kelly is fabled as 'The Rarest Handbag in the World'.
The more subtle the coloring, the more difficult it is to create the bag. The Birkin Himalaya made of Niloticus Crocodile leather is designed to evoke images of the majestic Himalayan mountains, which feature the strong browns of their mountains and the white of snowy peaks. Spread some diamonds and you will have one of the most expensive bags ever seen.
The latest Birkin of this model came with more than 240 diamonds set in the 18K gold pouch . It was sold during an auction at Christie's in Hong Kong, exceeding the 2016 price of $ 300,108 Hong Kong dollars paid by Birkin Himalaya for Niloticus Crocodile leather and diamonds.
#3 Hermès Chaine'd Ancre Bag – $ 1.4 million
True to its name, the Hermès Chaine d 'Ancre bag (which means anchor chain in French) has an intricate prison design due to anchor-shaped chains.
The bag was inlaid with 1160 diamonds . The high price can be attributed not only for its expensive materials, but also for being a collection item designed by Pierre Hardy, and only three of them were made.
#2 Hermès Birkin Bag by Ginza Tanaka – $ 1.4 million
Hermès Birkin Bag by Ginza Tanaka sells for $1.4 million, making it the most expensive birkin bag ever auctioned.
This exceptional limited edition Hermes Birkin bag is conceived by Japanese designer Ginza Tanaka, this most expensive birkin bag was created from platinum and carries 2000 diamonds on the outside, besides having a pear shaped dazzling diamond, 8K that can be removed and used as a brooch .
The bag has a diamond strap that can be used as a necklace and a bracelet by just detaching it form the bag. Hence the bag can be used as a clutch and strap as a necklace.
#1 Hermès Kelly Rose Gold – $ 2 million
Hermès Kelly Rose Gold sells for $2 million, making it the most expensive Hermès bag ever auctioned. This luxurious little bag made of solid rose gold was designed in a collaboration between Hermès and jeweler Pierce Hardy.
Hermès Kelly Rose Gold is dotted with 1600 diamonds, took 2 years to make and only 12 units in 3 different varieties were made.
A curious detail is that it is very heavy and must be quite uncomfortable to use. Therefore, it is recommended that it be used as a bracelet, as it is too small to accommodate any object, despite opening and closing as if it were a real bag. And even with crocodile in its name, there is no animal trace in it, since the texture that imitates leather is fair of pure gold.
Think twice before buying it if you plan to keep things in this bag, as there is only room for a few bills and credit cards.