If you're a true gearhead, you know what it's like to drive a tractor. It's true that these are slow-moving machines and aren't nearly as flashy, as let's say a Lamborghini, but tractors bring their features into the mix. They're all-terrain vehicles and can be driven smoothly along with dirt, tarmac or stone. Talk about versatility!
Asides from being purely agricultural machines, tractors can be modified and made into proper beast vehicles. Some of these have been featured on shows like 'Top Gear' where they've carried out cool stunts with these vehicles. There are also numerous concept tractors designed to look as edgy, futuristic machines from outer space.
If you're looking for a tractor to assist you in your farming needs, you're right on the mark. The best tractor for you would be one that ploughs a field at an efficient rate while also keeping fuel consumption low.
Either way, you can be sure that good tractors cost quite a few shiny silver dollars. The best tractors deliver substance combined with style and look fierce, too.
Keeping that in mind, we've compiled a list of the 6 best and most expensive tractors in the world available to purchase.
#6 The New Holland T9 700 – $547,900
The New Holland T9 700 boasts an ultra-powerful engine. It's an FPT Cursor 13 with a two-stage Turbo that gives you 682 HP. This means you get a continuously variable transmission and two options between traction. You can get ultimate strength, power and control without giving up on your comfort.
New Holland is known for its high-power and high-efficiency machines and is tested and approved by the Nebraska Tractor Test Laboratory (NTTL). The T9 models have been awarded the best power, torque and fluid efficiency overall. This means you get to reduce your labour costs while getting all your work done with no compromise. When you buy a New Holland machine, you get a max pull, horsepower and efficiency.
#5 The John Deere 9620RX – $548,000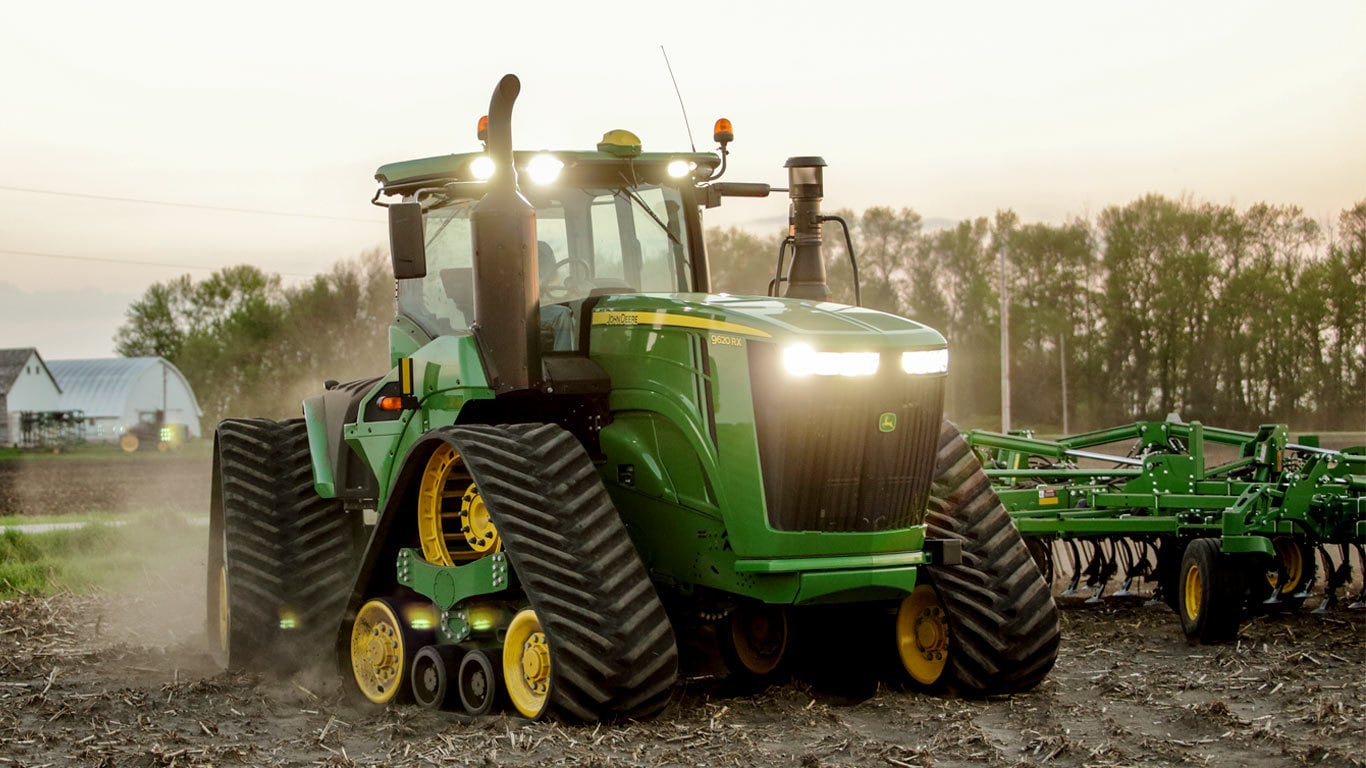 John Deere has made a name for themselves in the agricultural field. They create top-tier, high-quality machines that run smoothly along with all kinds of terrain. This particular model features a Cummins QSX15 engine and can go up to 620 HP with a complete displacement of 1490CC.
The machine also carries a Command View III cab that gives the driver total comfort and visibility. You also get fully automatic controls. The tractor also has a three-point hitch and a Command Center that allows you to control it with ease. You'll find yourself being super productive with this vehicle.
#4 The Case Quadtrac Triangular Caterpillar – $600,000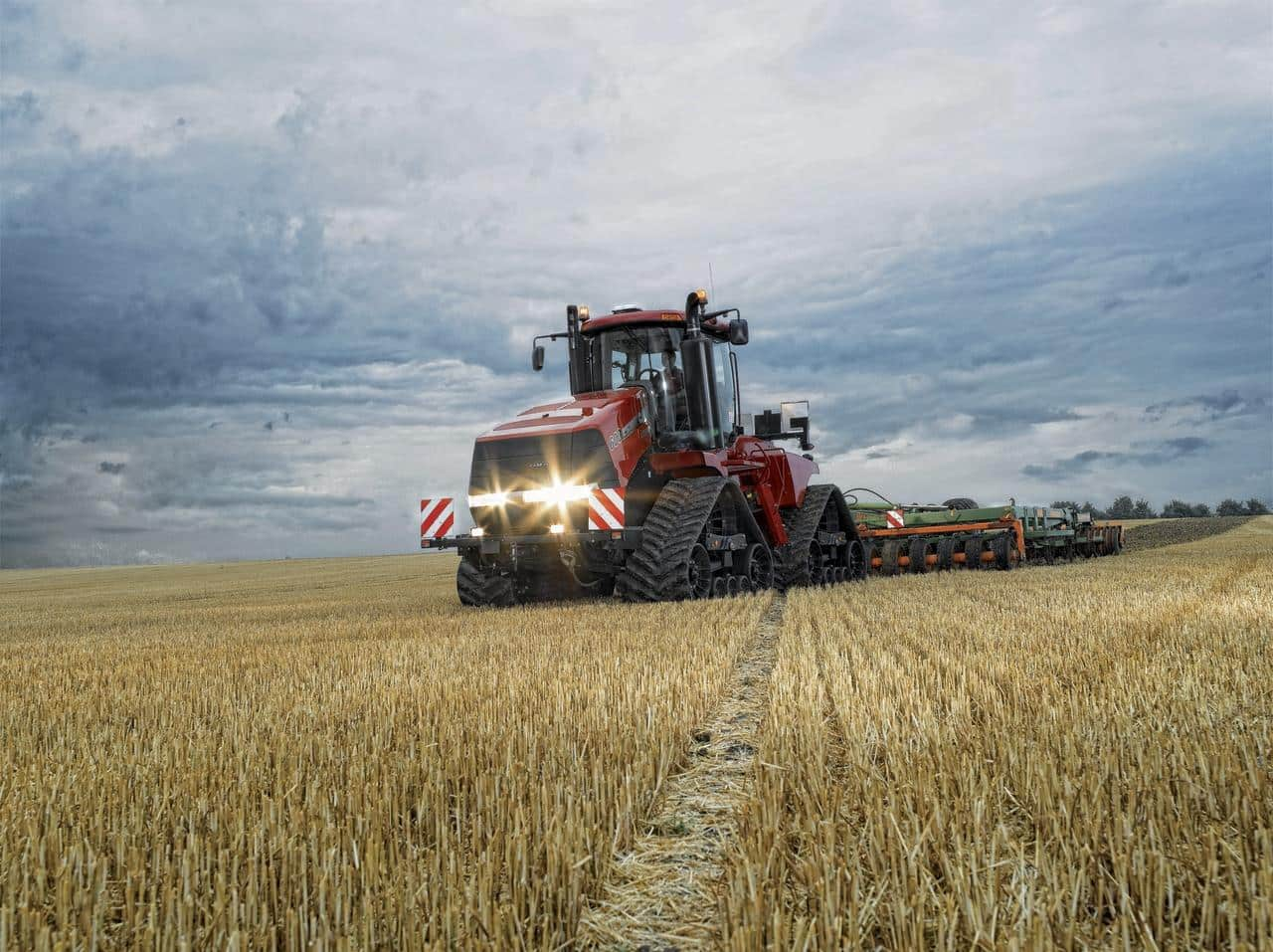 This is an awe-inspiring machine. It comes equipped with heavy-duty options like a six-cylindered fifteen-liter engine that can produce up to 600 horsepower. The best thing about this vehicle is that it has tracks instead of wheels, making it easier to take around a field.
The four-track design helps with traction with minimal soil compaction. The tracks work in unison, giving a severe boost of power as you make your way along the road. You get a vibration-free drive, and the turning radius is super tight: just 4.20 meters with dual wheels.
#3 The Case IH Quadtrac 620 – $616,000
The Case IH Quadtrac 620 is an efficient and powerful tractor that won't let you down. It comes with a heavy-duty engine that can produce 620 horsepower. The vehicle has a HI-eSCR emissions system integrated with a live independent system PTO to ensure safe, fuel-efficient and manageable transmissions.
The machine also offers four-point cab suspension which stabilizes the cab in all directions. You can be sure of a smooth ride no matter which terrain you're driving on. What's more, the seat is comfortable enough that you won't feel long workdays.
#2 The 16-V 747 Big Bud – $1.3 million

The Big Bud has been billed as the world's largest tractor many a time. Built-in 1977, this machine measures 27 feet in length, 20 feet in width and 14 feet in height. The tractor was built in Montana and is capable of plowing large fields in minutes. It currently pulls an 80-foot-long cultivator and can work above of one acre per minute.
The vehicle has gotten new upgrades over the years and now sports chrome stacks, new paint, and 900 horsepower. Talk about a beast of a machine! If you want a tractor that can do some serious deep ripping, this is the one for you.
#1 1913 Case 30-60 Antique Tractor – $1,470,000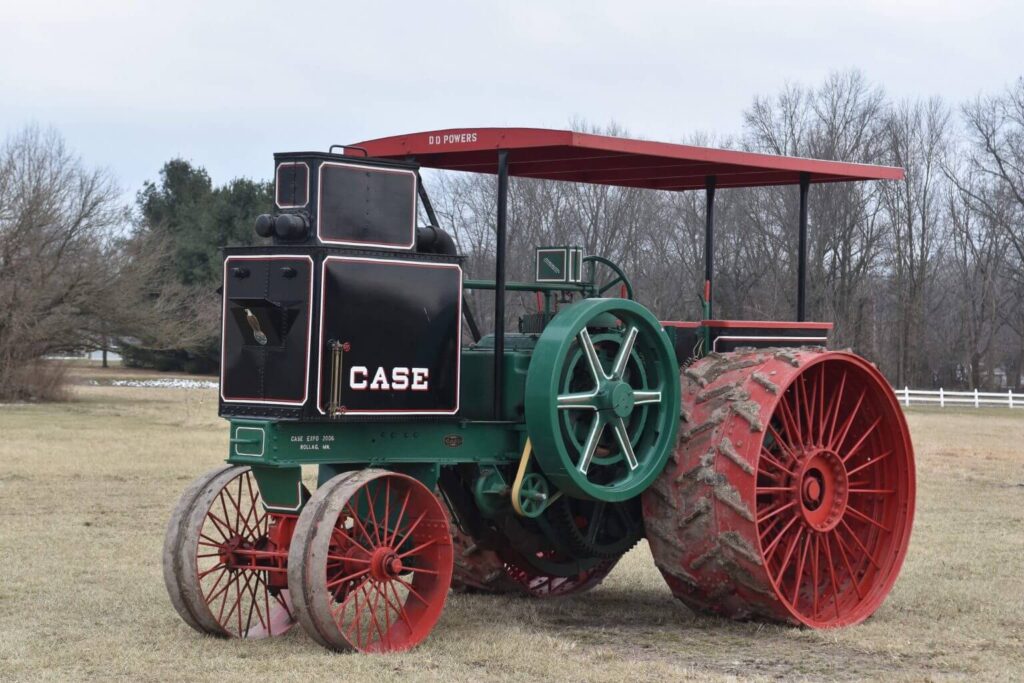 The world's most expensive tractor record was recently set. A 1913 Model of this Case 30-60 just sold on an auction conducted by Aumann Auctions for the world record breaking price of $1,470,000 US dollars. This is not only the most expensive antique tractor ever sold, but it's also the most expensive tractor ever sold.
The 30-60 case was the first production prairie gas tractor under the Case brand. It was introduced in 1911 and won a gold medal at the Winnipeg contest that same year. It is powered by a twin cylinder engine with a 10" bore and 12" stroke.
The 1913 Case 30-60 is one of only 5 known of the original 500 built to still exist and the first model of gasoline tractor built by the J. I. Case Company. The other 4 are tied up in private and museum collections and this one will be carefully delivered to a private collection in the North East.