If you're a car fanatic, you'll have heard of BMW. The luxury car manufacturer is known for creating streamlined, robust, and luxe cars that have become a status symbol throughout the years.
Not only are BMWs a staple for the wealthy, but they also combine convenience and top features with unbeatable style. When you roll up in a BMW, people will stare, and you can be sure these glances will be envious. Not everyone can afford to drive around in one of these most expensive BMW cars, but if you're a connoisseur or collector, you'll enjoy the list we're giving you below.
Keep reading to check out the ten most expensive BMW cars ever created!
#10 The 2012 BMW M5 G-Power Hurricane – $750,000
BMW is known for its exotic cars, and the M5 G-Power Hurricane is no exception. This beast of a vehicle hosts a custom supercharger system that gives it a sporty drive and feels. What's more, you can hit 372 MPH in this car, which is undoubtedly among the fastest in the world, making it worth the hefty price tag.
#9 The 2012 BMW X6 M G-Power Typhoon Wide Body – $760,000
Here's a race car with a luxurious feel—the Typhoon sports a curvy body with lots of space inside. You won't feel when you rev and go from 0 to 62 in less than 5 seconds. With BMW, there's one thing you can be sure of: the car will never lose its value.
#8 The 2009 BMW M6 G-Power Hurricane CS – $760,000
This was called the World's Fastest BMW Coupe in 2009, not a manageable title to grab. This M6 Hurricane boasts 21-inch Silverstone Diamond wheels, which allow it to be driven at super high speeds. Regular tires would fall off.
#7 The 2015 BMW M6 G-Power Hurricane CS Ultimate – $800,000
Have you heard of a casual car that sports over a thousand horsepower? This is it! The M6 G-Power Hurricane CS Ultimate can hit 200 KM/H in just nine seconds! If you're interested in purchasing this beast, you'd have to track down the owner who chooses to stay anonymous and lives in the UAE. This is a serious collectors' model!
#6 The 2012 BMW M5 G-Power Hurricane RRs – $800,000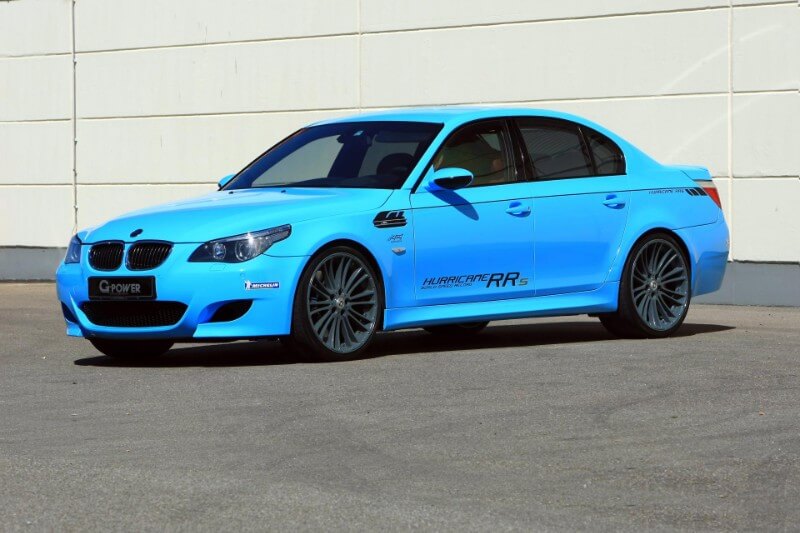 The Hurricane was one of the most popular BMW models out there. These were known to be the fastest sedans in the world at some point, with two ASA T1-316 superchargers giving them a serious speed boost. BMW didn't mass produce their top-selling cars, however. They launched the Jubilee package and created customized, powerful models to honor the original Hurricanes.
#5 The 2011 BMW X6 G-Power S – $800,000+
While we've written that this car sells for just shy of a million dollars, you'd be hard-pressed to find one for less than a cool mil. This is because the 2011 X6 enjoyed a lot of popularity when it came out and was among the world's most powerful cars. You would have to buy it from a collector now, and you'd likely have to pay upwards of at least a million dollars.
#4 The 2000 BMW X5 Le Mans Concept – $1 million
The outside of this model looks almost exactly like the BMW X5. This is an odd-looking car, and there doesn't seem to be why it sells for as much as it does. The sporty looking vehicle has a V12 engine and some top tech features on the inside. However, it wasn't super popular with audiences, and it makes sense why it stayed conceptual.
#3 The 1990 BMW M8 Prototype, E31 – $1 million+
This car is the stuff of vehicular legends. Only one model of the M8 prototype was ever made, and it's worth more than a million dollars. This model has achieved cult status, even though only a handful of pictures and some video footage prove its existence. Whatever BMW's reason for not mass selling this model, they've proven that they have an edge when it comes to recalling value and iconic design.
#2 The 2015 BMW 3.0 CSL Hommage Concept – $1.5 million
This gorgeous car has an interesting back story. The BMW CSL Hommage Concept was designed to pay hommage to the CSL model from the '70s. While the first design wasn't received with much acclaim, BMW worked and reworked the design until they produced a much nicer looking model.
#1 The 1991 BMW Nazca M12 and C2 – $3 million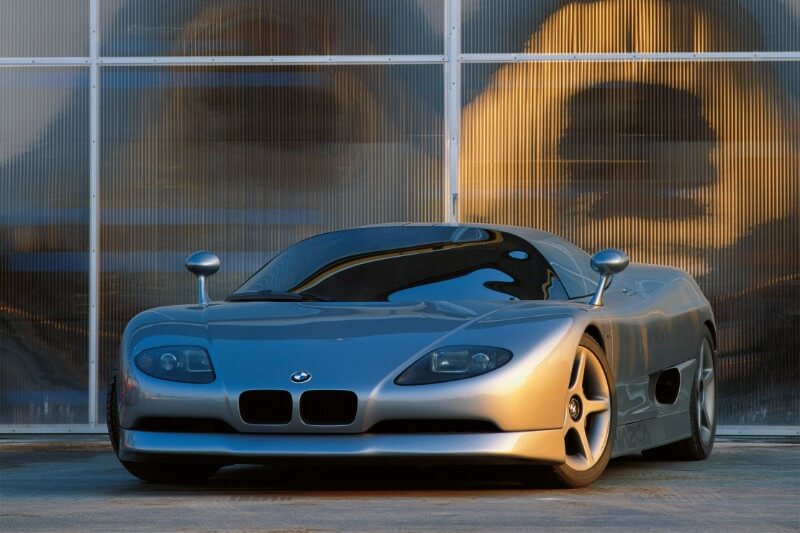 Prolific designer Giorgetto Giugiaro designed and created these unique BMW models in 1991, and they were an instant hit. Despite their attractive features, however, these cars didn't make it to production. The C2 version of these models was manufactured, with three models making it to the market. These were sold for over $1 million, while the M12 version, estimated to be worth $3 million, was never sold. Imagine getting your hands on one of these beauties!