It's almost a cliche that the best rugs are Persian rugs. In fact, the carpet tradition as we understand it today originated in the East and the most valuable and famous artifacts come from ancient Persia.
However, even in the case of beautiful rugs, there is a wide range of types and prices, often difficult to understand, especially for those who are not experts in the sector. That is why it is natural to be amazed when one finds out the prices of some Persian rugs which are worth millions of dollars.
In this case, we are talking about commercial oriental rugs, that is, they had a seller and a buyer, and not historical rugs kept in museums, the value of which is often inestimable.
All that considered, here are the ranking of the top 10 most expensive rugs in the world 2020.
#10 Ziegler Mahal Rug – $ 98,500
Sold at Sotheby's auction, it was also part of the legendary collection of Doris Duke. Its main features are deep royal colors and an elaborate floral border with geometric patterns.
#9 Isfahan Rug – $ 116,500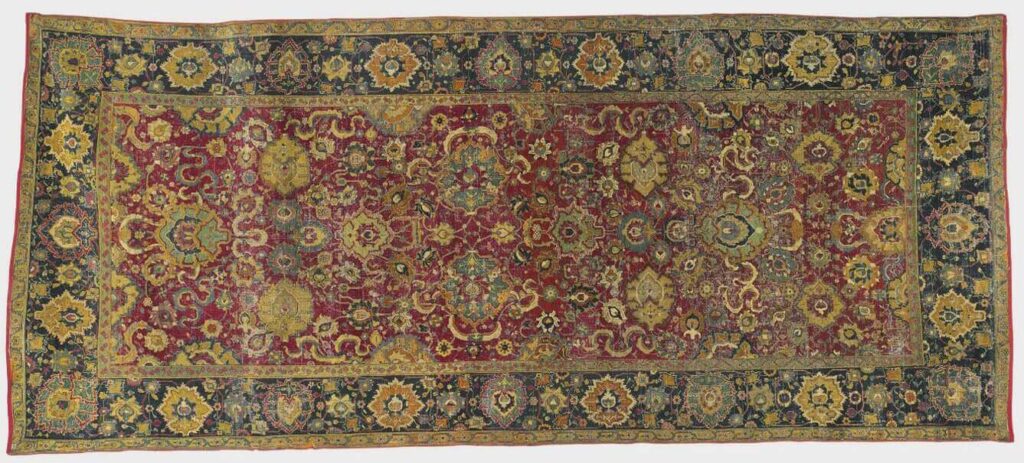 This Persian rug was also part of the Doris Duke collection and, when sold, it was the fifth most expensive rug in the world. One of the most striking features of this piece is the minor border which is made up of unusual vine designs and spiral gemstones, stylized into a repeating pattern.
#8 Ushak Rug – $ 158,500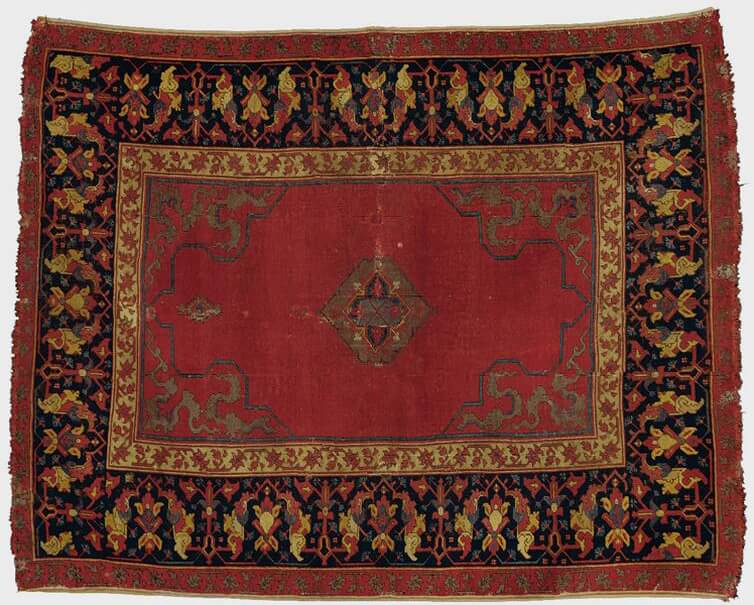 This rug may be old, but it is still a punch. With striking colors and exceptional contrast, this rug is rich in design and symbolism.
Full of symbolism, it is a compact carpet measuring 147 by 120 centimeters. The characteristics that make this specimen unique are its striking brick red color and exceptional build quality.
#7 Ziegler Mahal Rug (2) – $ 170,500
Measuring just over 38 square meters and in attractive, soft colors, this is a truly unique piece among expensive rugs. The fact that this rug has such a high value despite it being visibly damaged speaks volumes about its preciousness.
#6 Ziegler Mahal Rug (3) – $ 182,500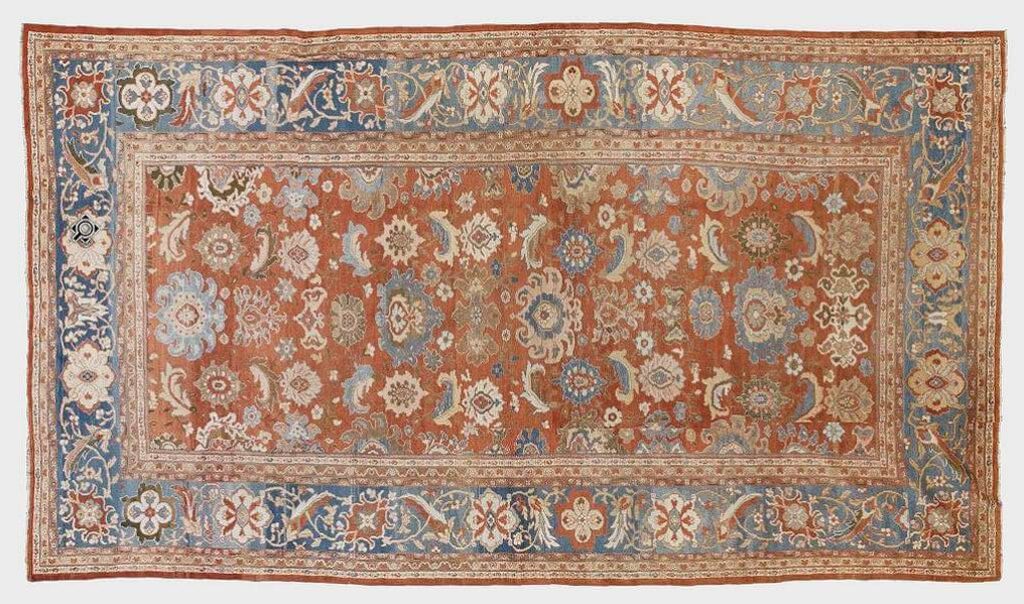 One of the most expensive rugs in the world is a Ziegler Mahal, from central Persia, thanks to its excellent storage conditions. The high price tag was also determined by the wonderful range of colors, including blue and terracotta, which are characteristic of these types of rugs.
#5 Rothschild Tabriz Medallion Carpet – $ 2.4 million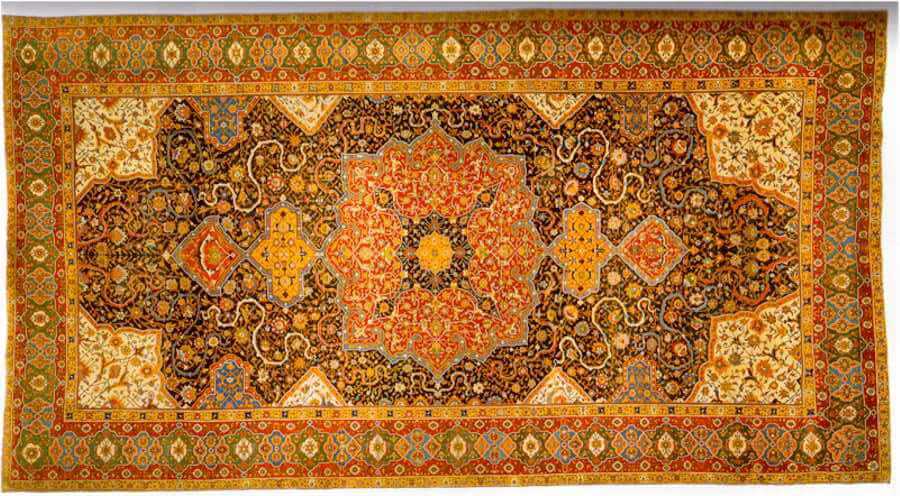 This 17th-century rug was stolen from the Rothschild family by the Nazis during World War II. The exquisite Persian rug is more than 20 feet long and was sold for $2.4 million to Sheikh al-Thani of Qatar. Today, it is in the Museum of Islamic Art in Qatar.
#4 A Silk Isfahan Rug – $ 4.45 million
This silk carpet is currently the fourth most expensive rug in the world. Auctioned at Christie's in 2008 for $ 4,450,000, it measures 231 by 170 centimeters. It comes from the city of Isfahan ( Iran), which has always been famous for the quality of its rugs. It belonged to tobacco heir Doris Duke, a well-known collector of oriental rugs.
#3 The Pearl Carpet of Baroda – $ 5.5 million
The Pearl Carpet of Baroda, when it was sold by Sotheby's for $ 5.5 million in 2009, it eclipsed the Isfahan Silk, until then the most expensive rugs in the world. It is an extraordinary specimen, with Basha pearls, rubies, emeralds, and diamonds set in gold. It was intended for the tomb of Mohammed a Medina, in Saudi Arabia. But the rug never reached its original destination.
#2 A Kirman 'VASE' Carpet – $ 7.9 million
Another 17th-century rug became the second most expensive rug in the world in 2010. Sold at a Christie's auction for $ 7.9 million, it caused a sensation since, six months earlier, it did was valued only at $ 1,000.
#1 Clark Sickle-Leaf Carpet – $ 33.8 million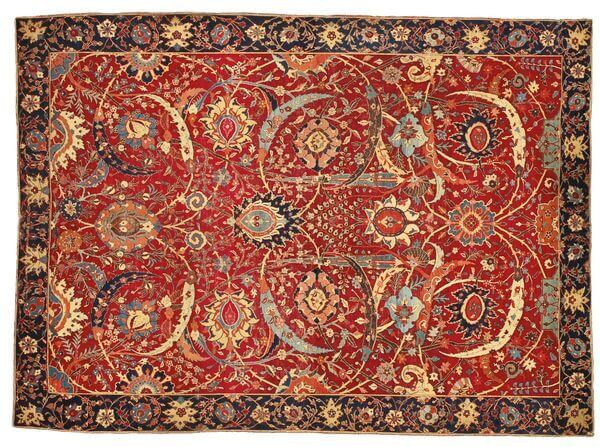 This Persian rug was sold at Sotheby's auction for $33 million, over four times its pre-sale high estimate of $9.6 million, breaking all records and becoming the most expensive rug ever sold.
360 years it belonged to William A. Clark, an industrialist, and senator from the United States. Ownership transferred to Corcoran Art Gallery in Washington DC, in June 2013. The buyer has remained anonymous.