The most expensive bracelets are made with precious materials that include emeralds and diamonds, and are only accessible to wealthy people and are considered as a status symbol in society.
Here will highlight the top 10 most expensive bracelets in the world:
You should also check these articles out:
#10 Diamond 18K White Gold Bracelet – $125,811
This bracelet is made of precious 100% pure diamonds. And the shape of the bracelet to the arm is offered, with a sale price of $135,811. The diamonds used have a total weight of 38.60 carats. The entire structure is made of pure white gold and was sold by renowned Firenze Jewelers.
#9 18 Karat White Gold and Diamond 'Broderie' Bracelet, by Van Cleef & Arpels – $131,000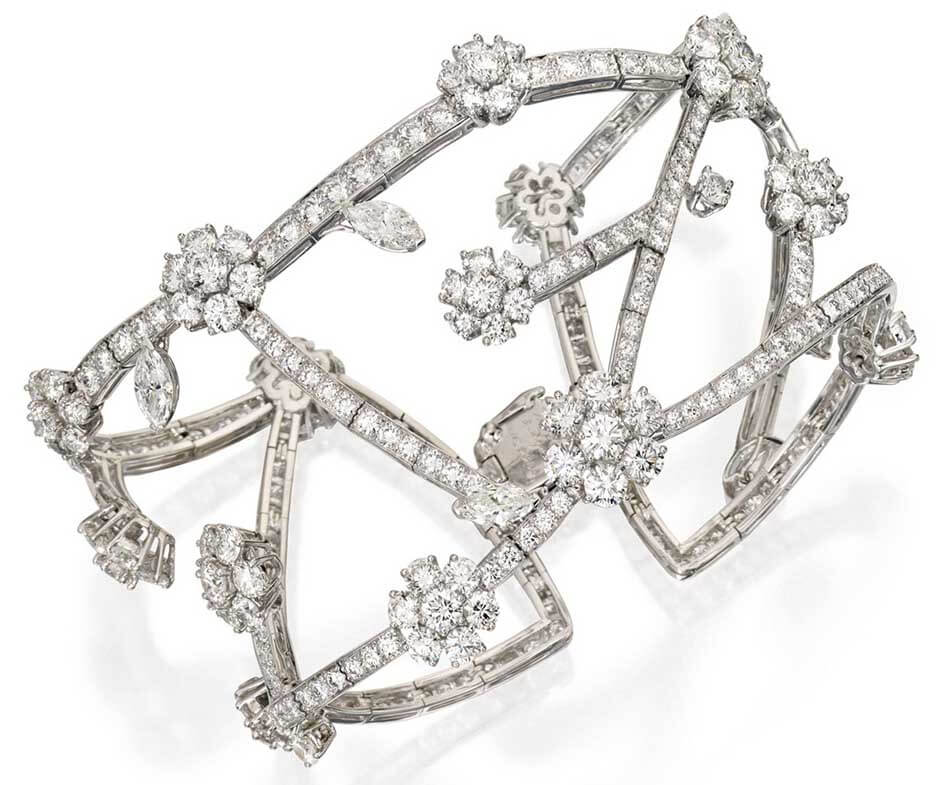 This bracelet is a part of the Couture Collection from Van Cleef & Arpels, a collection inspired by the innovative nature and artistry of high fashion.
It was designed with openwork flowering vines, set with round and marquise-shaped diamonds weighing approximately 28.60 carats, internal circumference approximately 7 inches, signed Van Cleef & Arpels, numbered ML2988, with French assay and maker's marks.
#8 Natural Pearl and Diamond Parure by Gerard – $1,467,666
This bracelet is basically characterized by a complete set, designed by Gerard, which includes earrings, a ring, and a necklace. This entire set sold for $1,467,666
The bracelet in this set is made of rare pearls and has a total weight of 50.56 carats. And has a total length of 18 cm, consists of 134 rare pearls, which have a wonderful cut and look entirely luxurious.
#7 Rare 18th. Century Diamond Golden Fleece Bracelet – $ 168,858
The bracelet was sold at auction in 2001, which took place at Kings Street and was sold at a price of GBP 119,250. The piece features diamonds of oval shape and is called an antique bracelet from the 18th century. It is produced from silver and pure gold as a whole, and is of much greater value because of its rarity.
#6 Pair of Diamond Bangles by JAR – $1.1 million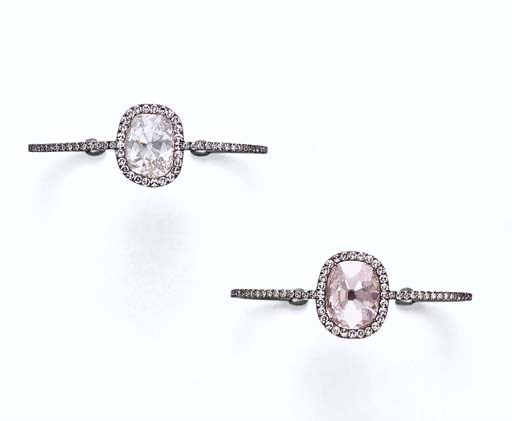 The estimated price was almost € 445,000, but the auction sale exceeded expectations, selling for $ 1,136,000. This bracelet features special cushion-cut diamonds, complete in Paris.
#5 Martin Katz Diamond Bracelet – $1.4 million
This rare bracelet says diamante is a wonderful product by Martin Katz that was basically designed for the Oscar red carpet. It was shown at the 80th Annual Academy Awards, the estimated price of this bracelet is € 1 million, as it is set with rare diamonds.
#4 Highly Important Diamond Bracelet, by Gérard – $2 million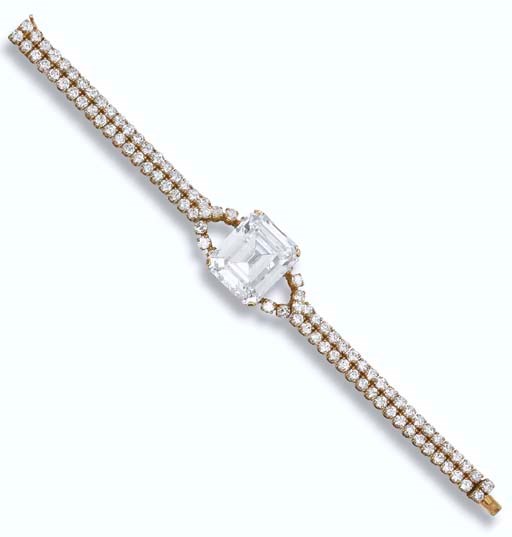 Gérard designed this incredible bracelet that is reinforced with almost 29.01 carats of diamonds, being very attractive and beautiful in appearance. It also features a large stone-sized diamond in the center of it, which makes it more attractive.
It has 2 lines that are studded with diamonds, called the bracelet of the royal collection, because of the charm. And it is almost 17.5 cm long, with an estimated price of CHF 1,868,000 (about $2,033,500).
#3 Emerald and Diamond Bracelet, by Bvlgari – $4 million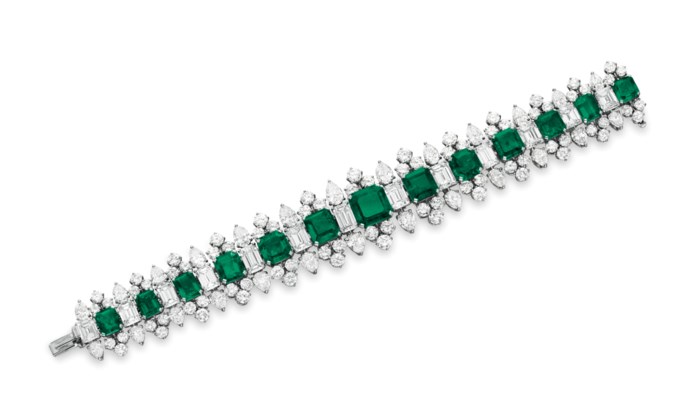 This piece is designed by the Bvlgari brand and is reinforced, not only with emeralds but also diamonds, being third in this selection, of the 10 most expensive bracelets in the world. It is very attractive, having been sold at a surprising price of $ 4,002,500, very high.
#2 Wallis Sympson Onyx and Diamond Panther Bracelet – $12.5 million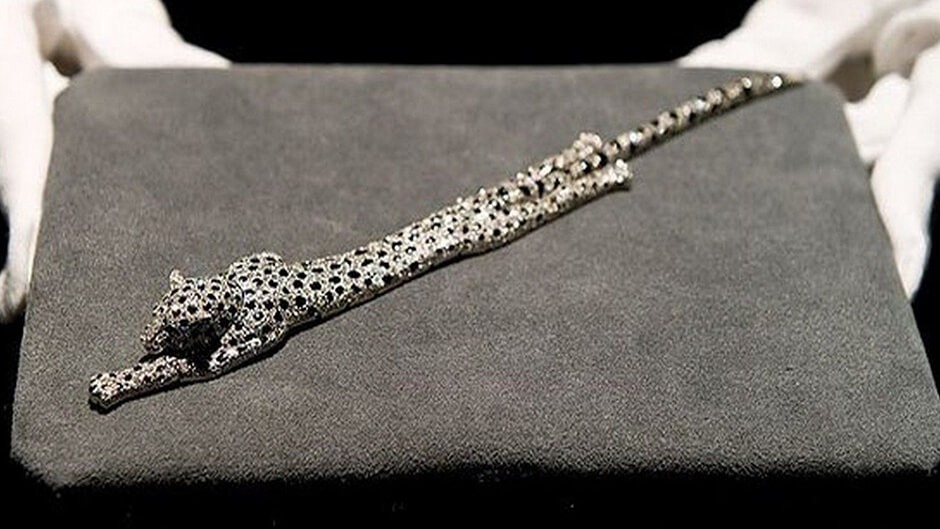 This bracelet is historic and comes in the shape of a panther. It is said to be a beautiful bracelet that was given by King Edward VII to his wife at their wedding. And it has an estimated value of $12.5 million, with auction sale conducted in 2010. In addition to the real origin, its value is due to the onyx stones and diamonds set on the bracelet.
#1 Gulf Pearl Parure Bracelet – $31 million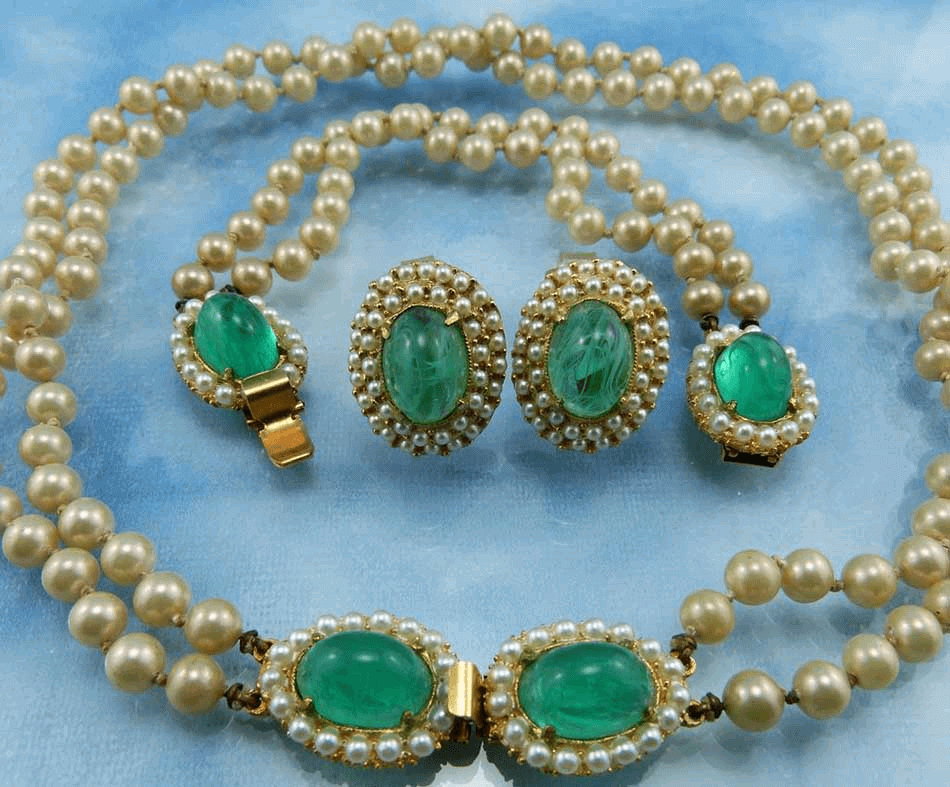 The Gulf Pearl bracelet is the leading position in this selection, among the 10 most expensive bracelets in the world, and also includes earrings, necklace, and ring with the bracelet. It is sold at a record price of $31 million.
The piece is highlighted with almost 24 precious diamonds that are brilliant cut, and almost 12 of them are marquise cut diamonds. It was highlighted with pear-shaped and spherical diamonds at the edges.