Nothing adds a touch of elegance to your look than beautiful earrings. All you have to do is opt for the room that will brighten up your outfit. Here are the top 10 most expensive earrings in the world, along with their prices.
What are the most expensive earrings in the world?
#10 Cartier Earrings – $79,000
When it comes to fashion, perfumes and jewelry, women have only one destination, and it's called Paris! Louis Vuitton, Coco Chanel and Cartier are all Parisian brands. So if you want to treat yourself to these white gold earrings, go to Cartier. The price of these Cartier earrings is $ 79,000.
#9 Marie Antoinette Diamond Earrings – $1 million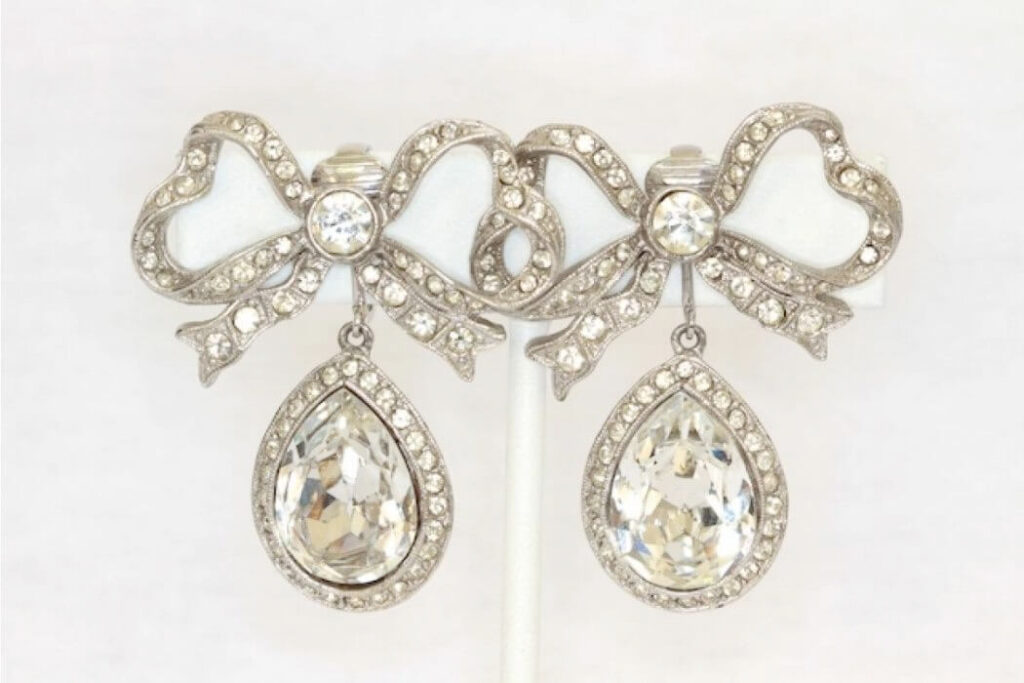 You may have already heard of the wife of Napoleon III, Eugenie, who was famous for his love for everything that was luxurious and expensive. Like Eugenie, Marie-Antoinette adored jewelry but also diamonds. These earrings were part of the precious collection of Marie Antoinette. Unfortunately, during the French Revolution, the earrings were lost.
#8 Diamond and Pearl Earrings – $1.2 million
Jewelry collectors love the Indian mines of Golconda and especially the diamonds mined there. These Golconda diamond earrings are among the most expensive earrings in the world. The earrings contain 6 pear-shaped diamonds. They were sold at auction for $ 1.2 million.
#7 Diamond Earrings – $2.3 million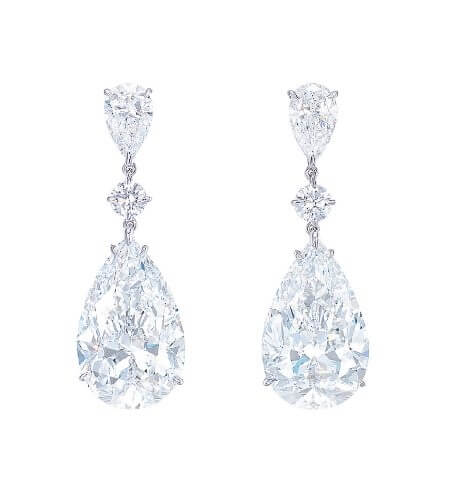 These designer designed earrings were sold at auction at Christie's New York for $ 2.3 million. The earrings are also surrounded by a white gold frame.
#6 Emerald Earrings – $2.5 million
Designed by Lorraine Schwartz, the pair of earrings is gaining popularity. Not only thanks to its creator, but also thanks to the Oscar-winning actress Angelina Jolie who wore them during the Academy Awards in 2009. The pair of earrings consists of several emeralds. They are worth $ 2.5 million.
#5 Empress Eugenie Earrings – $ 3.3 million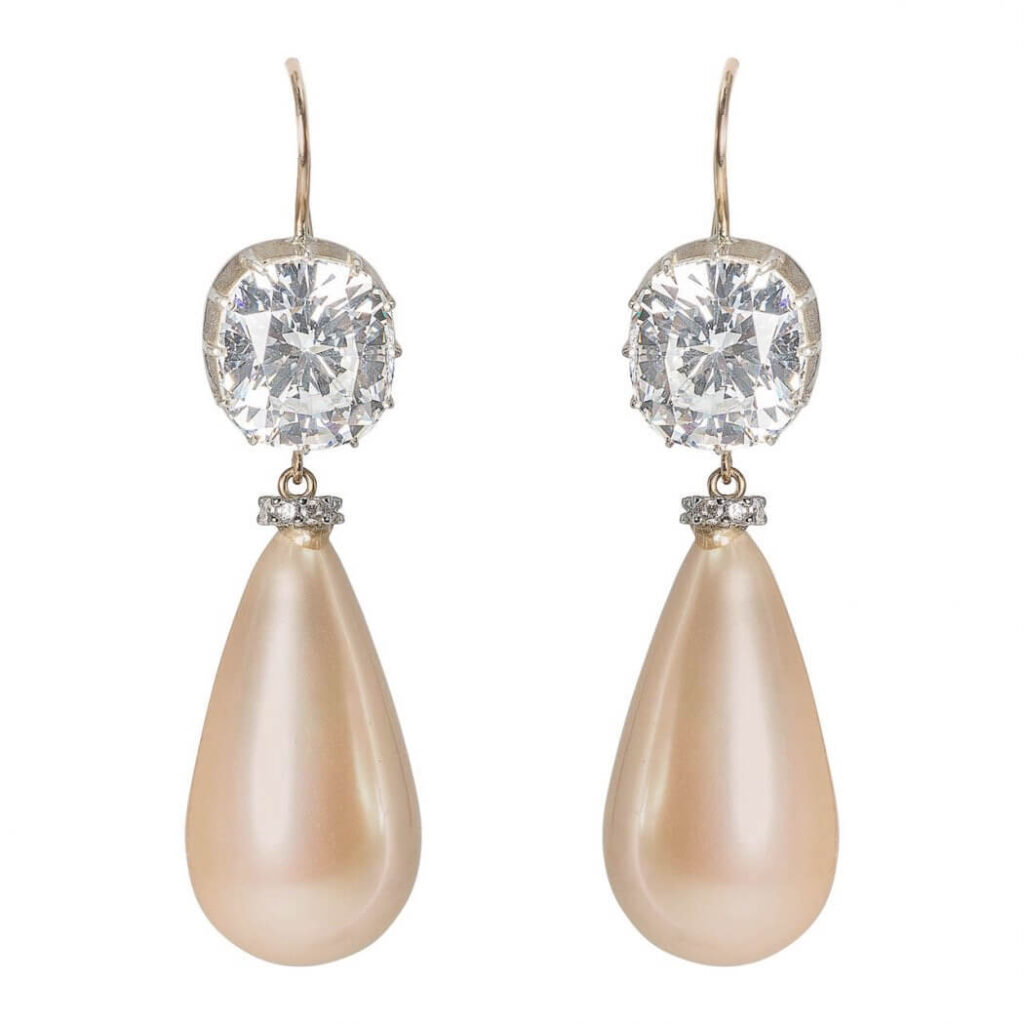 Napoleon Bonaparte offered these magnificent earrings as a wedding gift to the Empress Eugenie of France in order to woo her. In 2014, the auction of these earrings brought Doyle $ 3.3 million.
The diamond weighed about 100 carats and was extracted from a mine in the province of Minas Gerais in Brazil in 1760.
#4 Colombian Emerald – $ 4.8 million
Each of the Colombian emerald earrings is made of 11.75 carats of diamond and emerald. Colombian divine earrings appeared and were sold at auction. The price of this pair of earrings is $4.8 million.
#3 Harry Winston Earrings – $8.3 million
Mr. Winsten's pearl earrings contain approximately 60 carats in total. They're worth $8.3 million
#2 Golconda Diamond Earrings – $9.3 million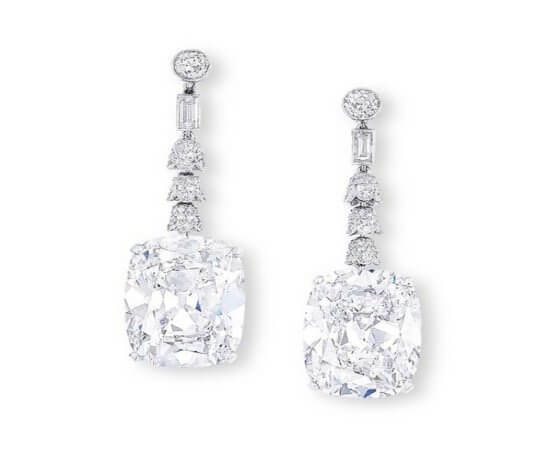 Golconda diamond earrings were the most expensive in the world, costing $ 9.3 million. Each of the earrings contains about 23.11 carats of Golconda diamonds (extracted from the Golconda mines in India).
#1 Blue and pink diamond earrings – $57.4 million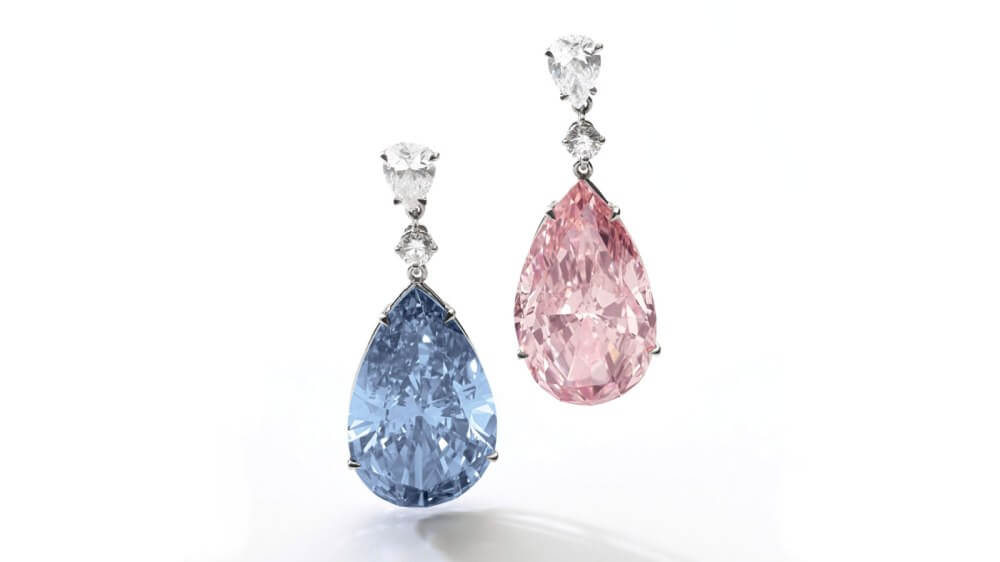 The blue and pink earrings set the world record for the most expensive earrings ever sold at auction, they were sold for $ 57.4 million. The blue and pink pear-shaped diamonds, named Apollo and Artemis after Greek gods, were put up for auction at Sotheby's. Although sold separately, the same buyer purchased the two pieces – blue for more than $ 42 million and pink for more than $ 15 million.