In recent years, some emerald pieces combining stones of exceptional green color, know-how, and sometimes history, have been the event.
Let's take a look at the top 5 most expensive emerald in the world to date.
#5 Queen Marie Jose's Emerald and Diamond Necklace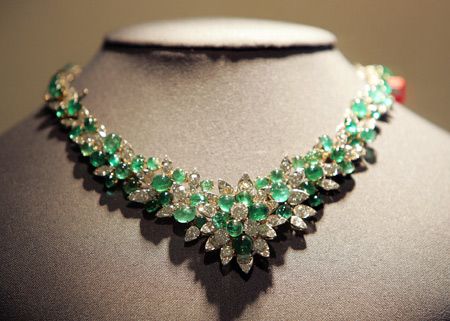 Little known to the general public, Queen Marie José of Italy possessed an impressive collection of jewelry. Among them, a river of diamonds and 50 cabochon emeralds signed by the house of Van Cleef & Arpels. When Princess Marie Gabrielle, the daughter of Queen Marie José inherited it, the necklace was auctioned off to better support her inheritance tax.
#4 Angelina jolie emerald earrings ($ 2.5 million)
For the Academy Awards in 2009, Angelina Jolie chose a sumptuous pair of 155-carat Colombian emerald earrings estimated at $ 2.5 million.
If you don't know how to buy an emerald, check out this buying guide.
#3 Elizabeth Taylor Set ($ 6.2 million)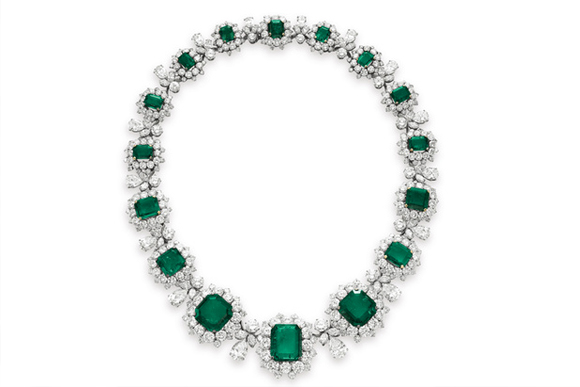 Elizabeth Taylor has been known for her acting talent but also for being the holder of the most impressive jewelry collection in the world. Among his personal collection of precious jewelry: breathtaking diamonds, ruby ​​adornments, brooches, bracelets, and earrings all more impressive than the others. Star of the Christie's sale in 2011, a Bulgari emerald necklace offered by Richard Burton, sold for 6,130,500 dollars.
#2 Elizabeth Taylor Brooch ($ 6.5 billion)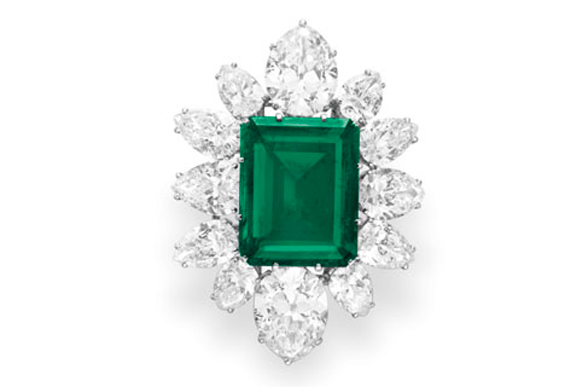 Like the necklace, this brooch was given to the actress by her husband Richard Burton. In the center of the diamonds, sits an exceptional Colombian emerald of 23.46 carats. The jewelry, which can be attached to the necklace or worn as a brooch, was sold by Christie's in 2011 for $ 6,500,000.
#1 The Diameter of Emeralds and Diamonds ($ 12.8 million)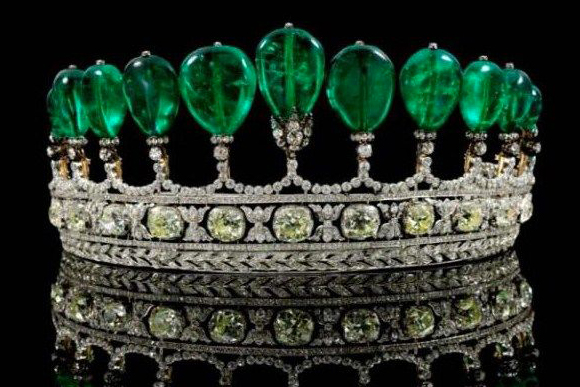 The Diameter of Emeralds and Diamonds is the top of the most expensive emeralds in the world. Cultivating a long tradition of selling aristocratic jewelry Sotheby's put on sale in 2011 a spectacular tiara adorned with diamonds and emeralds that belonged to Princess Henckel Von Donnersmarck.
Its composition was enough to stun: eleven Colombian emeralds in a drop for a total of more than 500 carats. This extremely rare piece sold for $ 12,736,927.