The value of jewelry is determined not only by quality and design but also by the history behind it. And the same thing applies to ruby necklaces.
Ruby necklaces, sometimes combined with other gems (like diamond), are more than just accessories you can wear. They have become symbols of social status. An exquisite ruby necklace represents not only the owner's wealth but also their class and artistic taste.
Here's our complete list of the most expensive ruby necklaces in the world.
#7 The Red Scarlet ($5.1 million)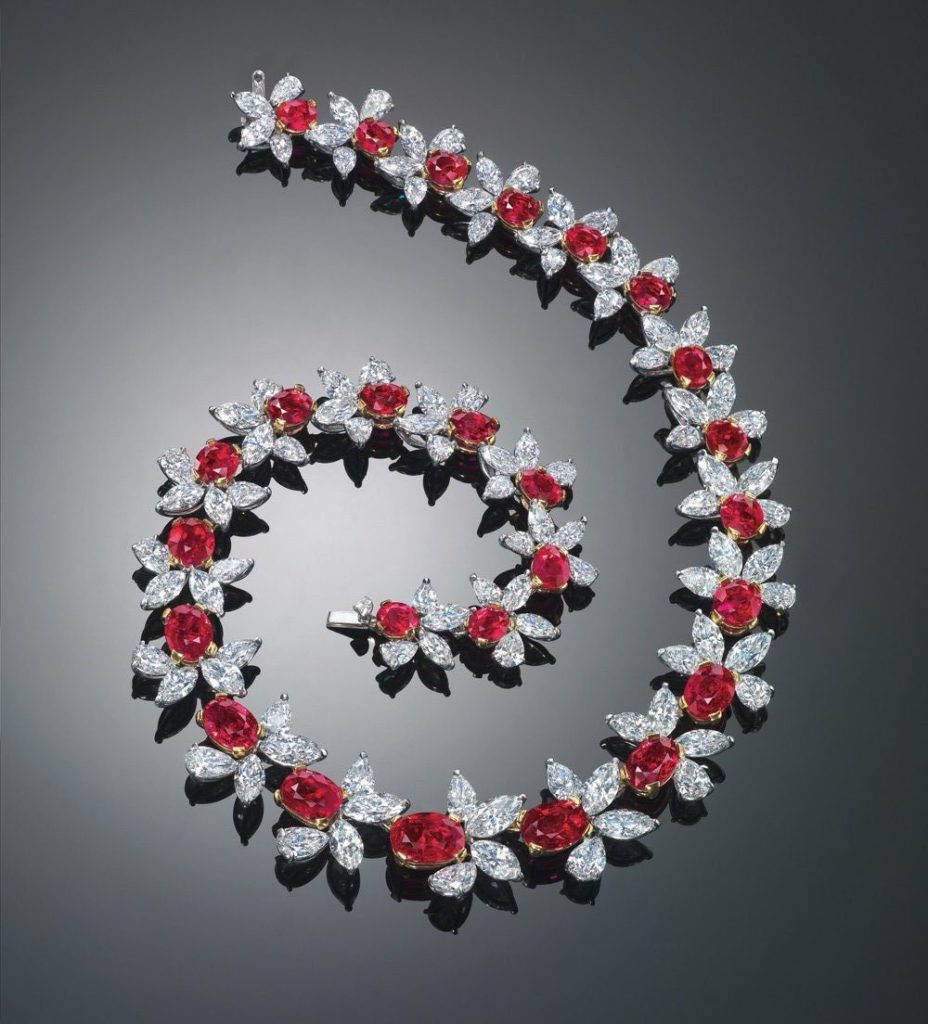 The red scarlet was designed by James W. Currens. A combination of rare Burmese rubies and flawless diamonds. It was acquired by Anonymous for $ 5,168,590 at the Christie's Hong Kong auction in November 2012.
This exquisite necklace is a combination of 26 gradient oval rubies. They weigh from 1.27 to 5.38 carats and have a total weight of 62.46 carats. The rubies come from Burma (Myanmar). They are unheated and have a pigeon's blood color. Each ruby in the necklace is accompanied by a cluster of marquise and pear-shaped diamonds.
Diamonds weigh between 1.00 and 1.21 carats. They range from D to F. They are internally flawless to VS2 clarity.
They are set on 39.5 cm long platinum and 18K yellow gold necklaces.
#6 The Crimson Garland ($6.4 million)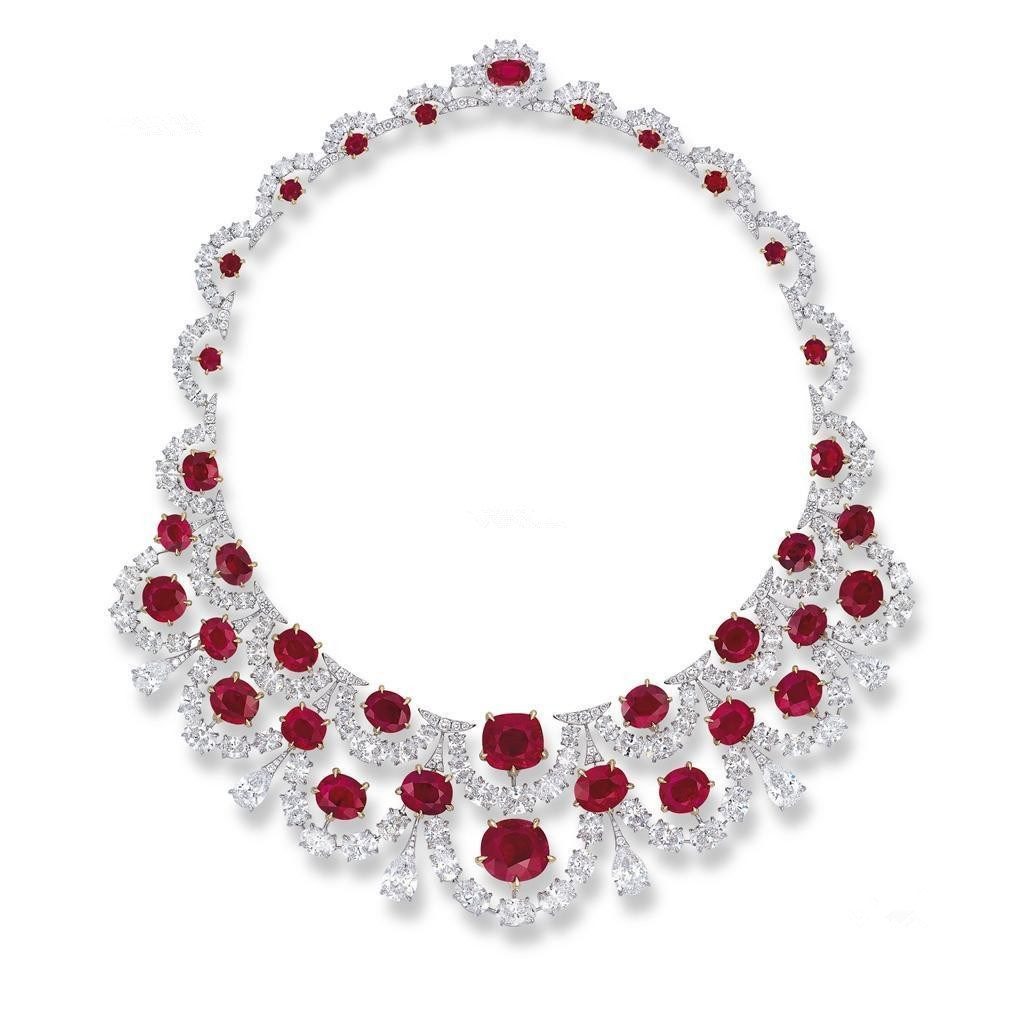 This fantastic piece is called a crimson garland. It was auctioned at Christie's Hong Kong Auction House in November 2013. An anonymous user eventually bought it for $ 6,402,240.
Until May 2015, this necklace maintained the record of the most expensive ruby necklace at auction.
There are a total of 35 rare unheated Burmese rubies on this necklace, all of which are pigeon blood color, the largest two of which are over 10 carats and weigh a total of 87.78 carats.
#5 The Mogok's Fiery Red ($7.2 million)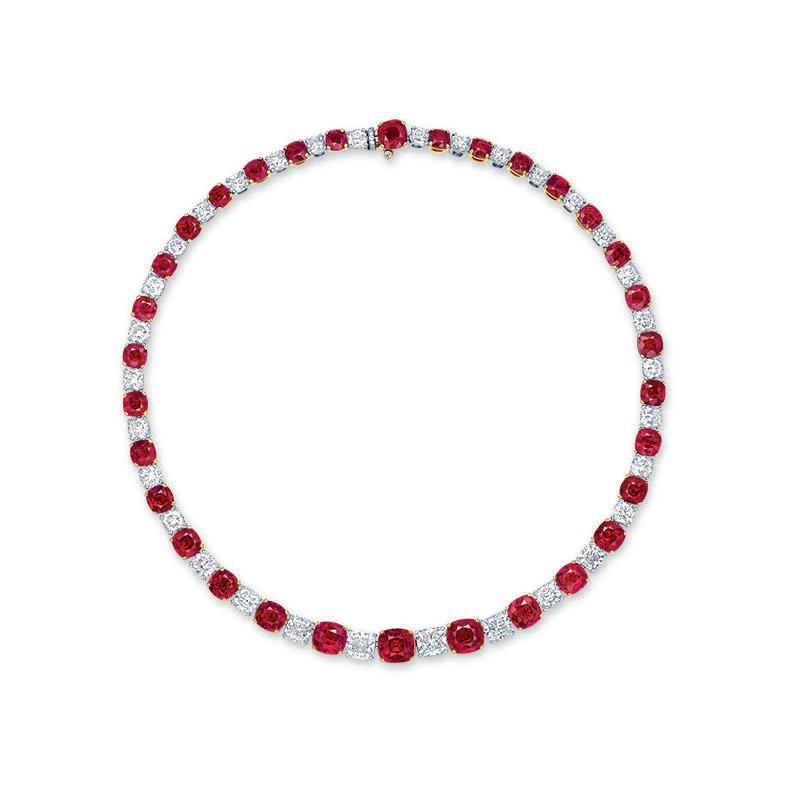 The Mogok's Fiery Red. A superb Burma Mogok 'Pigeon Blood Red' Ruby and Diamond necklace, by FaiDee. Price realised $ 7.2 million.
The necklace is set with 32 natural pigeon blood rubies from 1.04 to 5.05 carats, with colorless D-F diamonds with a clarity of VVS1-VS1, all set in gold and platinum frames. These stones undoubtedly carry SSEF and GIA certification.
#4 The Red Emperor ($9.9 million)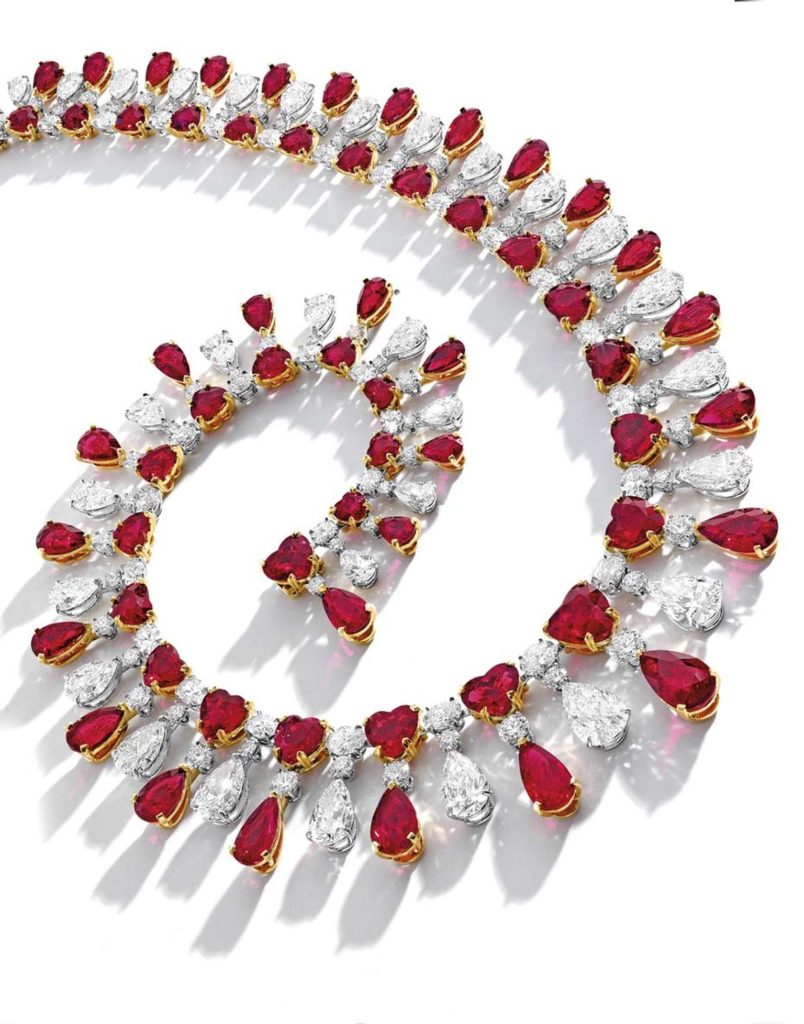 The red emperor necklace features Burmese rubies and diamonds. The rubies include fine needle-shaped inclusions that scatter light perfectly and are further enhanced by brilliant-cut, pear-shaped and oval diamonds. Sold for $ 9,923,077 at a Sotheby's auction in Hong Kong.
This fabulous Burmese ruby and diamond necklace set with 60 pigeon's blood rubies, weighing a total of 104.51 carats. Pigeon's blood is the most desirable color of rubies. The suite of rubies is free of heat treatment, which is extremely rare these days.
The necklace, designed by James W. Currens, was only completed recently after eight years of crafting.
#3 Magnificent Ruby and Diamond Necklace ($12.99 million)
This necklace replaced Crimson Garland at the Christie's Hong Kong auction in June 2015 as the most expensive ruby necklace on the auction. It was sold to anonymous buyers for $ 12,997,122.
This necklace consists of 48 unheated pigeon blood rubies from Mogok and Mong Shu in Myanmar. Rubies weigh 120 carats in total.
The chain is a brilliant-cut diamond link, decorated with 13 pear-shaped diamonds weighing 1.00 to 5.14 carats. They range from D to G. They have no flaws in the clarity of SI1 internally. It is mounted on 43.9 cm long 18K white gold.
#2 The Grand Phoenix ($35 million)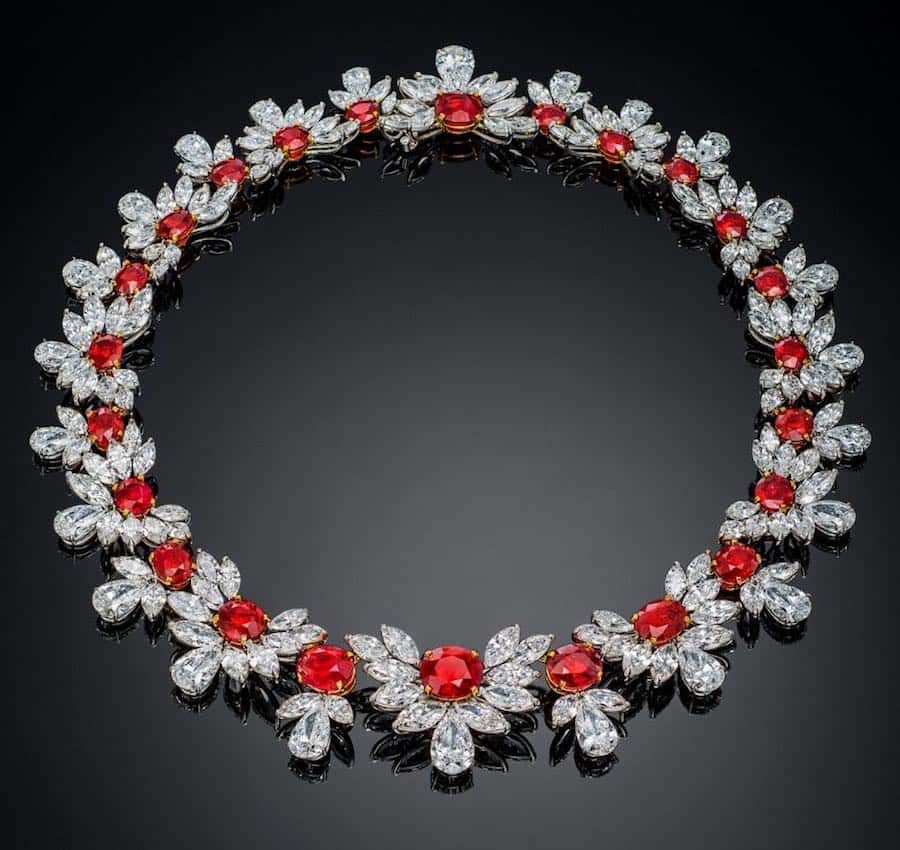 The Grand Phoenix necklace is without a doubt a complete masterpiece, made up of 24 exceptional pigeon blood Rubies, totaling 59.83 carats mixed with flawless 100.21-carat D-grade diamonds and FL and IF clarity grade, in total this spectacular jewel has been valued at $ 35 million.
The Grand Phoenix was unveiled at the 2017 Baselworld Watch and Jewelry Fair and is an overwhelming collection of impeccable rubies spanning more than four generations.
#1 The Imperial Necklace (Unknown)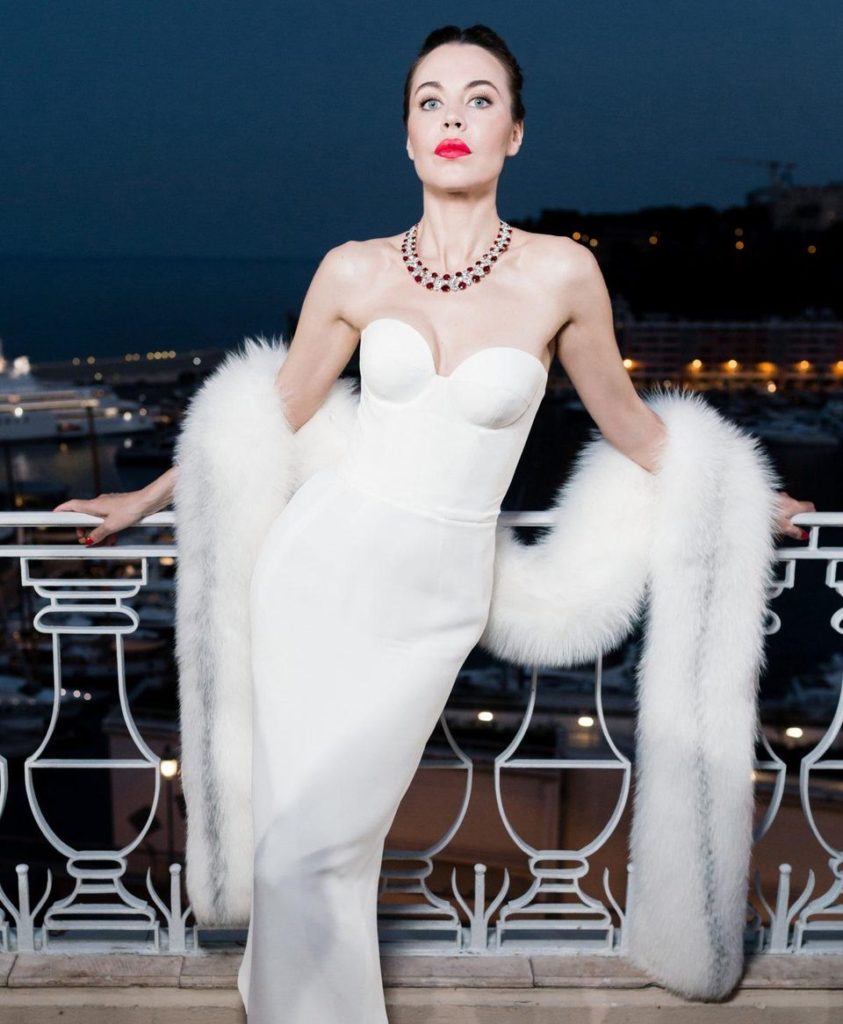 The Imperial Necklace was unveiled by Faidee, the world's largest Burmese ruby company on August 3, 2017. This is an exceptional natural "pigeon blood" Burmese ruby necklace of approximately 130 carats paired with colorless, flawless diamonds. Without a doubt, it is the most expensive ruby necklace in the world!
The necklace is the signature piece of the exhibition of more than 100 jewels by Faidee made with the family-owned company's collection of unheated Burmese rubies.
The Empire Necklace contains 50 "pigeon blood" natural Burmese rubies, 8 of which weigh more than 5 carats. Situated within the rubies are 100 carats of D-color (colorless) diamonds with flawless and internally flawless clarity grades.
"It is a piece of jewelry that no one could have created before, due to the scarcity of Burmese rubies with this highly desired natural 'pigeon blood' color. Even those of us within Faidee never imagined that something like this would one day come to life."

Director of Faidee, Lunia