Mattresses are very important to getting a good night sleep. How comfortable and refreshing the sleep would be, depends on the quality of the mattress you sleep on. High-end mattresses can indeed bring you an excellent experience, but except for your wallet.
If you have wondered how expensive mattresses can go, some mattresses would wow you when you see the price tag, these luxury mattresses have what distinguishes them from others on the market.
Here is a list of the top 10 most expensive mattresses in the world.
#10 Royal Pedic – $ 9,000
Royal Pedic started in 1946. The company sells high-end, exquisite mattresses. They use the traditional method of making hand-crafted mattresses. The company has gradually expanded, and they now have a range of mattresses you can select from depending on different factors like your preference, your budget, etc.
Regardless of the choice you make, all the products you buy from Royal Pedic are quality guaranteed. They range between $3,000-$9,000.
#9 Dux by Duxiana – $ 14,000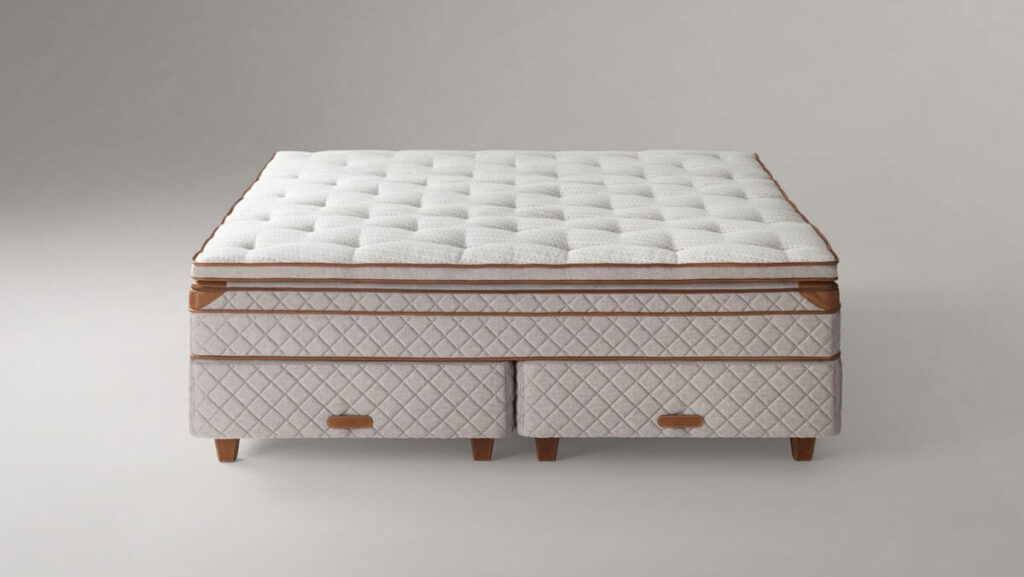 For $14,000, you can get a Dux mattress. Duxiana ensures that its customers get great sleep, in the perfect posture. Getting the right posture is one of the issues people face when it comes to sleeping. Duxiana has helped provide a solution to this problem, they ensure that this mattress helps balance your weight perfectly while asleep, so you would not wake up with neck and back pains.
#8 Hypnos Eminence – $ 15,000
This Company is run by the Keen family. The company believes that everyone deserves a great night's rest after a toiling day at work. They employ traditional skills, innovative technology, and high-grade materials to produce this luxurious hand-crafted mattress. This is one of the top mattresses in The United Kingdom, they have a royal stamp as evidence of this. This mattress costs $15,000.
#7 The Palais Royale by Kluft – $ 30,000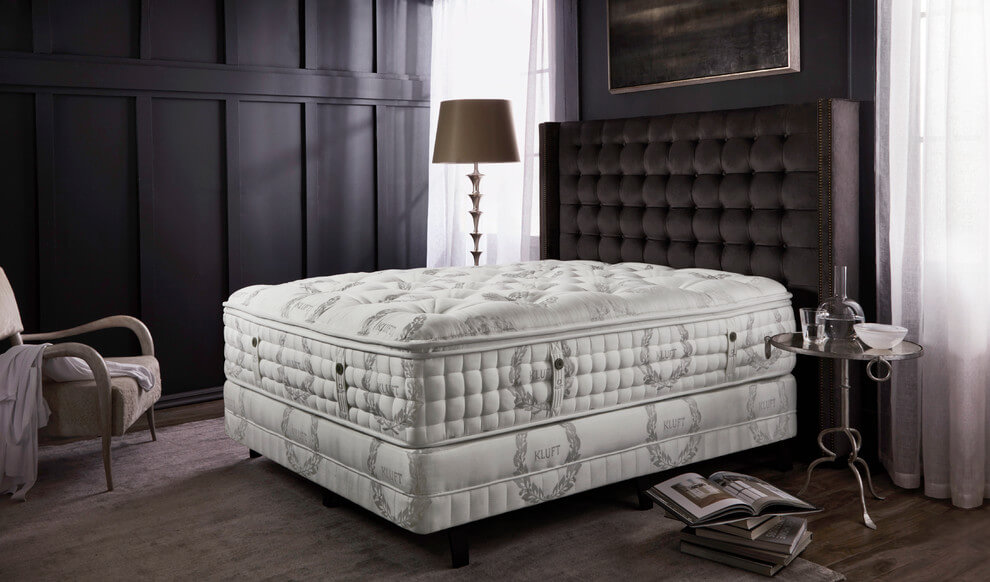 When making a list of top-grade mattress manufacturers, Kluft would make the list. Over the decade, they have consistently delivered perfection in every product they have created. They are made using the best of materials, high-grade technology, and top-notch craftsmanship. They also make only hand-stitched mattresses. With $30,000 you can buy The Palais Royal, and enjoy maximum satisfaction.
#6 VISPRING Monarch – $ 32,000
VISPRING has been delivering quality, luxurious mattresses since 1901. When discussing the most expensive mattresses, VISPRING must be among the list. Their mattresses are made using 100 percent natural materials. The only material in a VISPRING mattress not made by Mother Nature is in the springs themselves. The Monarch retails at $32,000.
#5 VISPRING Materpiece Superb – $ 40,000
The Masterpiece Superb is designed to last for a long period. Even after using it for several years, the bed still retains its look, comfort, and support. You can customize the coil tension, design to your preference. This is what differentiates them from other products.
#4 VISPRING Diamond Majesty – $ 84,000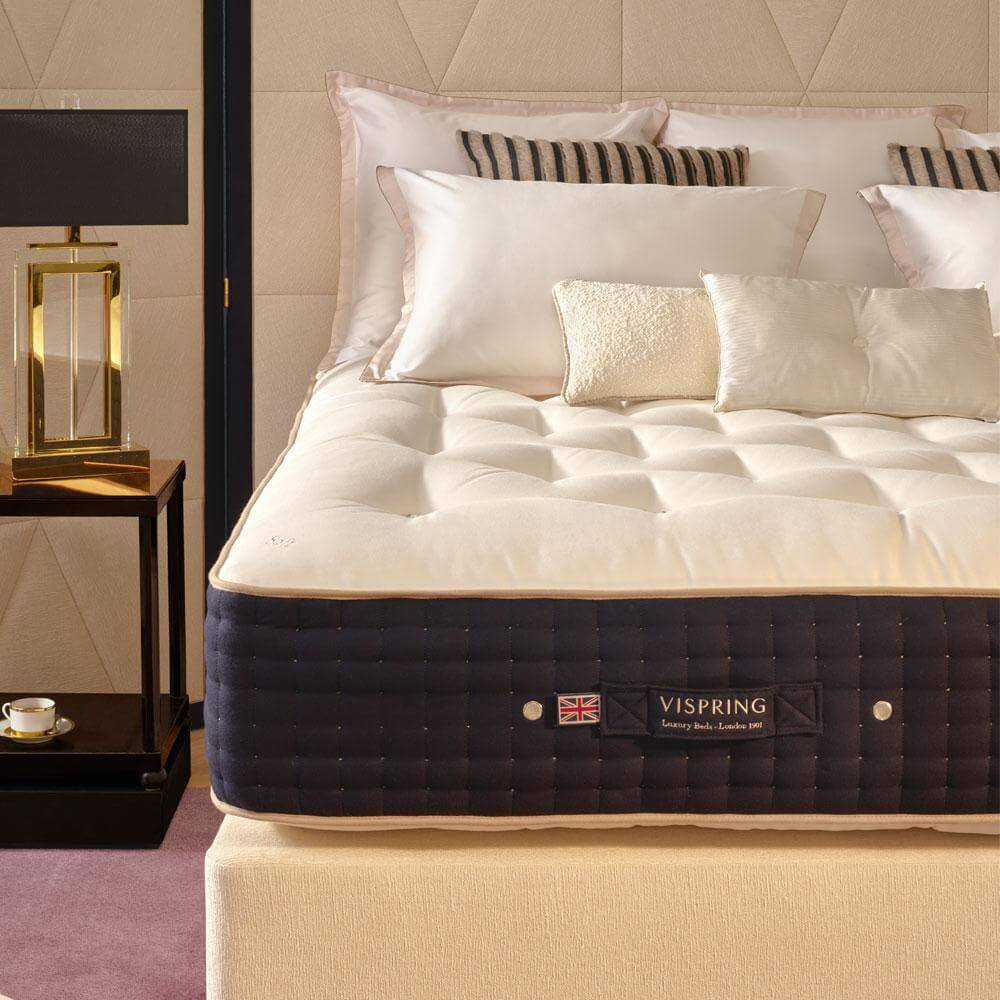 This handcrafted mattress is an upgrade to the VISPRING Monarch. It is made from the finest wool and cashmere fillings. It is exquisitely designed using gold and silver layers. This mattress goes for $ 84,000 and is one of the most expensive products from VISPRING.
#3 Hästens Vividus – $ 140,000
Hästens is a popular name in the world of fine mattresses. The company is based in Sweden, and it has been in operation for more than 150 years. They specialize in making hand-crafted mattresses, and due to the care, patience, expertise, and craftsmanship required to make a hand-crafted mattress, it takes up to 150 hours to make just 1 unit.
Vividus is made from natural materials, and the unique system used in making the mattress is what differentiates Hästens from other manufacturers. For $140,000, you would get guaranteed comfort and a night of relaxing sleep.
#2 Hästens Grand Vividus – $ 390,000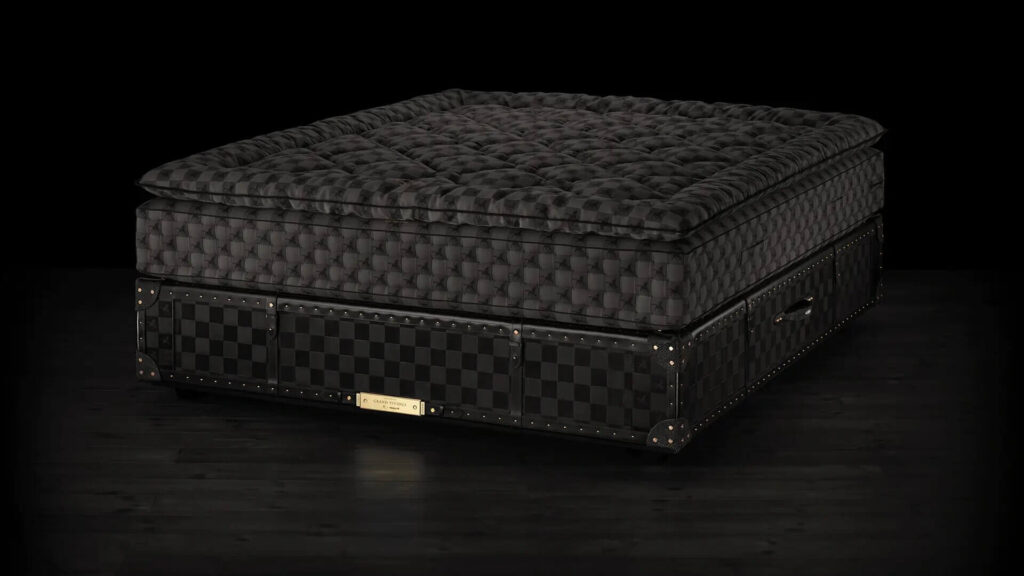 To make this piece of beauty, Hästens teamed up with some of the best designers in the world. This is one of the top products from Hästens. Apart from comfort and relaxation, this luxury and expensive mattress has a top-notch design, and its quality cannot be matched by any other product. It is handcrafted by some of the most capable hands in Sweden. For $390,000, this piece of art and comfort would be yours.
#1 Metallic Floating Bed – $ 1.6 million
Costing a whopping $1.6 million, Metallic Floating bed is the most expensive mattress in the world. Just like the name goes, this bed would give you a floating feel merely looking at it and when you are sleeping on it. However, it is held in place by a magnetic mechanism that allows it to suspend in the air up to a maximum of 16 inches.
This is a product of Janjaap Ruijssenaars. The Dutch architect wanted to give its users the feeling you are sleeping in the clouds. Thinking of this would help give you a restful sleep.