When was the last time you looked at an office chair and thought, 'that chair looks like a million bucks!' Fair enough if you say never.
Run of the mill office chairs tend to set you back a few hundred dollars, not a few thousand or even a million. However, some people have expensive tastes, and they love to indulge them.
Read on to learn about the top 10 most expensive office chairs in the world. And yes, there's one on the list that's worth more than a million dollars!
#10 Arne Jacobson Oxford chair – €4,186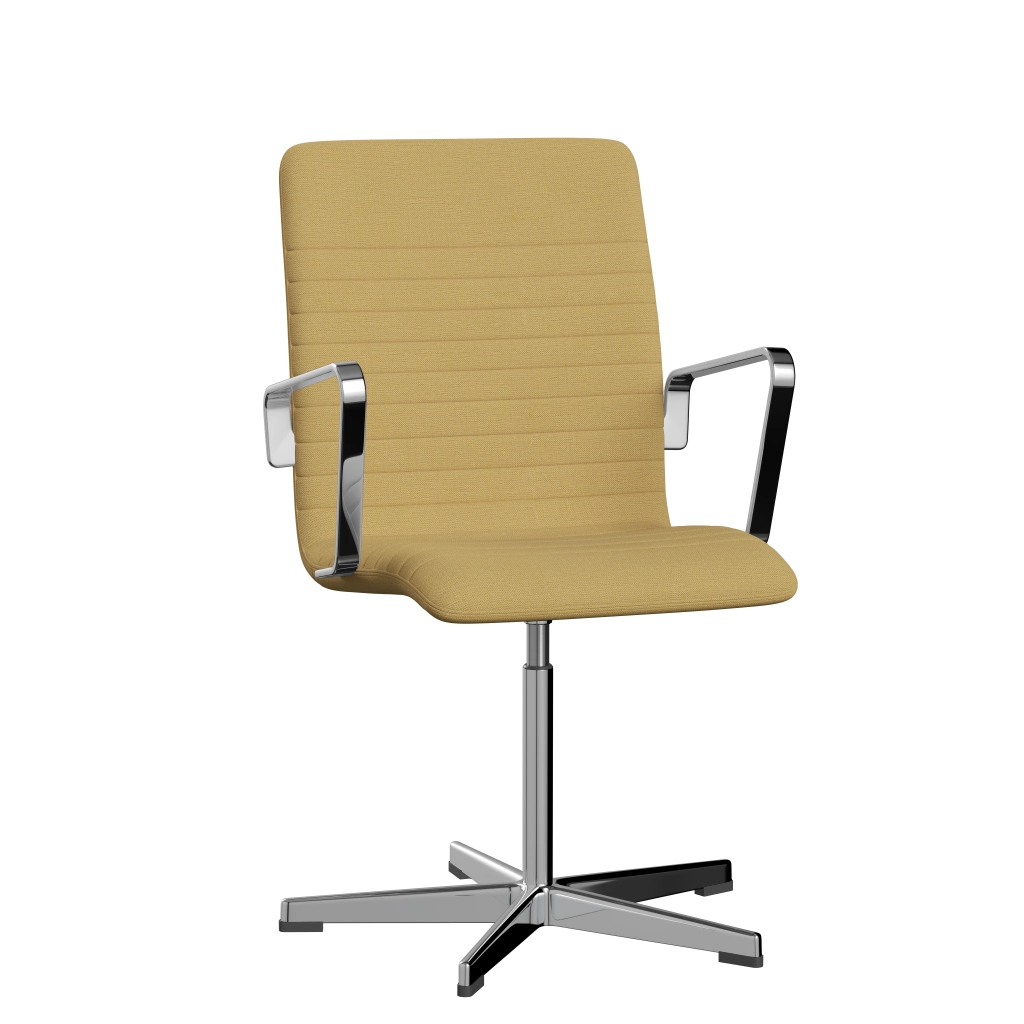 The original office chair for this line was designed specifically for the distinguished professors at Oxford, and that one is still available to buy. The Oxford chair is lovingly constructed using premium materials: walnut leather and chrome steel. These give the chair a vintage vibe, making it a more popular choice nowadays.
Renown designer Arne Jacobson, who also features further on in our list, constructed this chair along with many other pieces from the '60s. While this chair isn't the most ergonomic option out there, it certainly is very comfortable to work in.
This chair is also completely customizable. You can pick from around seven options for fabrics and six options for leather. There are also numerous break options and three heights for the chair's back. You can create your chair for both comfort and style.
#9 Eames Executive Chair – $4,795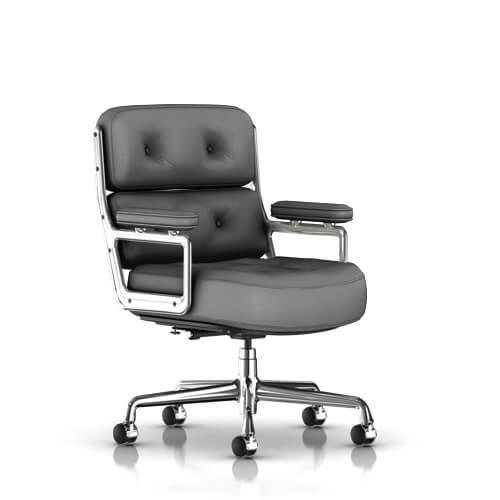 This costly office chair has been called the Time-Life Chair, and it was designed keeping the Time-Life building in mind. The Time-Life building sits in Rockefeller Center in New York City and has inspired many a design over its lifetime. This chair takes a classic approach to office chair design and incorporates a lot of comfort with sleek style.
You can customize your chair as much as you want, as it comes with numerous options for fabric, leather, base and frame finishes. There's a great tilt mechanism, and the style is timeless, much like the building it was designed after.
#8 Vitra Grand Executive Highback – $5,100
The Vitra Grand Executive Highback Office Chair is one to behold. It looks like a classic office chair but adds a ton of oomph to that design. It's expensive but worth the price too. What's more, interior designers all over the world love this chair because it can be customized to suit absolutely any space and style.
Asides from being stylish, it is also ultra-comfortable. It comes with an automatic weight adjustment system, meaning it shifts when you shift. The backrest sits at a large angle, allowing for maximum comfort and rest while you work.
#7 Arne Jacobson Egg Chair – €9,864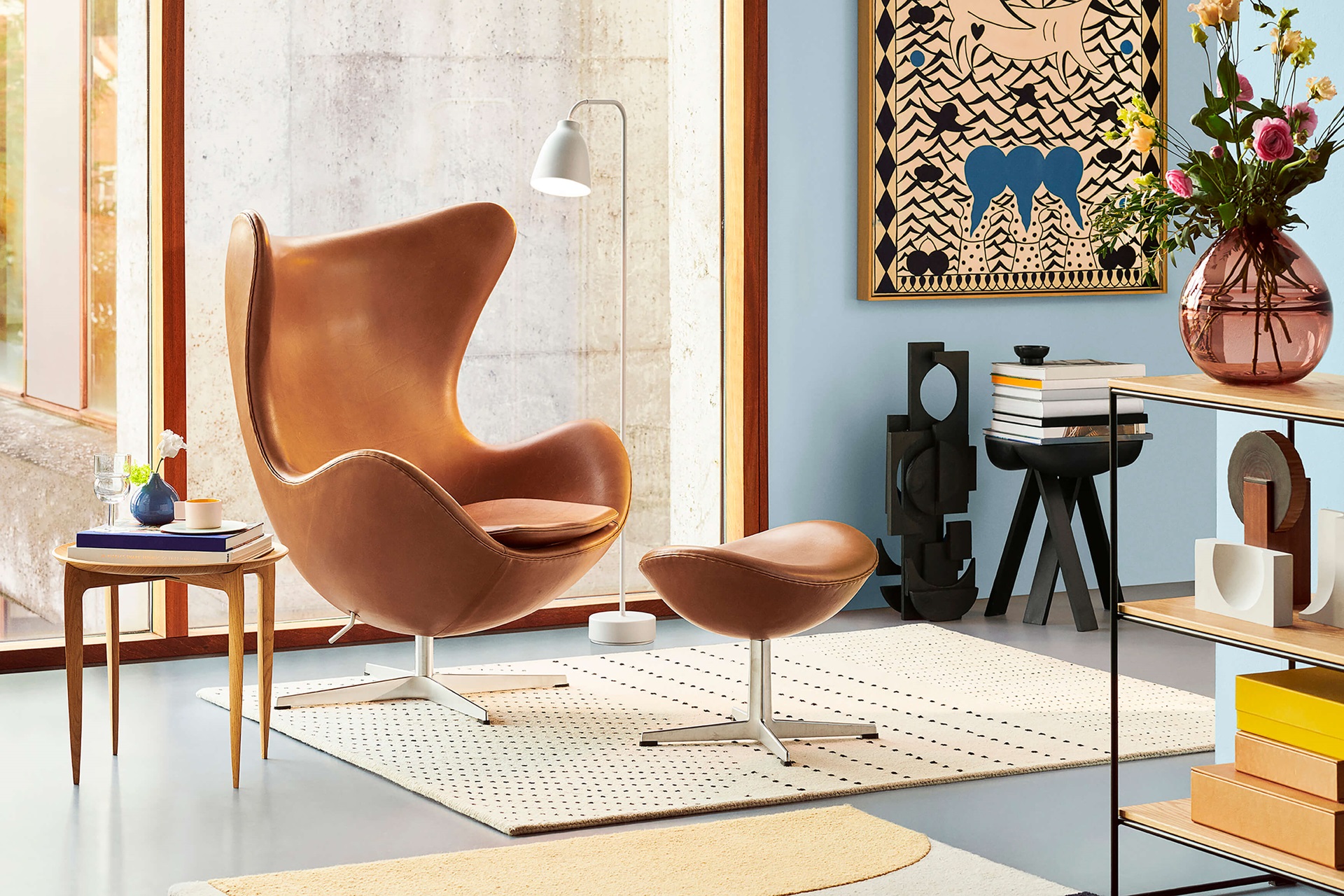 Arne Jacobson designed the Egg Chair for the lobby of the Royal Hotel in Copenhagen, one of the most luxurious hotels in the world. Arne Jacobson began his design process with a wad of clay, which he shaped and reshaped until he came to this unique shape for the chair.
He wanted to foil the minimalistic interior of the hotel with the chair's soft, sweeping architecture. The chair is an inviting seat as it seems to curl with the human body, offering relaxation by the fire. The hotel still has the original chairs in the lobby. You can also purchase the Egg Chair and customize it as you like.
#6 Wegner Swivel Chair – $13,200
Here's a trendy chair from a well-known designer: Hans J Wegner. The expensive office chair is an interesting and modern mix of leather, chrome and wood. It's possible to customize the chair with four different wood finishes and various options for the fabric available.
Read Also: Most Expensive Woods
The wood that makes the chair comes from trees that are almost 150 years old. It is then dried in a controlled environment for around two years. The premium materials come together to create a chair that provides a ton of back support and comfort in the workplace.
#5 G-Plan 6250 Blofeld swivel chair – $16,250
If you're a James Bond fan, you'll know all about this swivel chair. To look at it, you'd think it's a deceptively simple office chair. However, the chair took on cult status after it was featured in the Bond franchise's fifth film, You Only Live Twice. The line of chairs was discontinued in the 1980s and the existing pieces sold at exorbitant prices.
This particular chair brought in $16,250 at an auction in 2014, being the original chair to be used in the film!
#4 K Rowling's Harry Potter Chair – $45,000
An extraordinary office chair is one that was used to do great things in. What could be greater than a chair used by renown author JK Rowling to write her world-famous Harry Potter books? This funky chair was put up at auction and sold for around $45,000.
The chair is a plain but sturdy one and is part of an old dining room set. However, Rowling used it as her office chair when she was working on the books. The legs and slats are decorative, and the seat doesn't seem to offer much comfort. Rowling decorated the chair with different words and phrases from the Harry Potter books in 2002, increasing the chair's worth by a lot.
#3 The Elysium R chair – £38,000
Here's a chair for sore eyes and a full wallet. This chair was unveiled at a Rolls Royce dealership in London and has been called the world's most advanced office chair. The reason? It has a unique feature that can make the person seated on it to feel weightless. Yes, this is a chair with an anti-gravity setting.
It brings together premium specialty materials and excellent ergonomics to create the weightless experience. This negative gravity experience has been touted to have biomechanical benefits that might be useful to relieve aches and pains.
The Elysium R is constructed with aluminum armrests, aniline leather, and a solid gold frame for that super luxe feelings. Fans theorize that Rolls Royce cars might start incorporating these seats for a seamless driving experience, so let's wait and watch!
#2 Kennedy Cabinet chairs – $146,500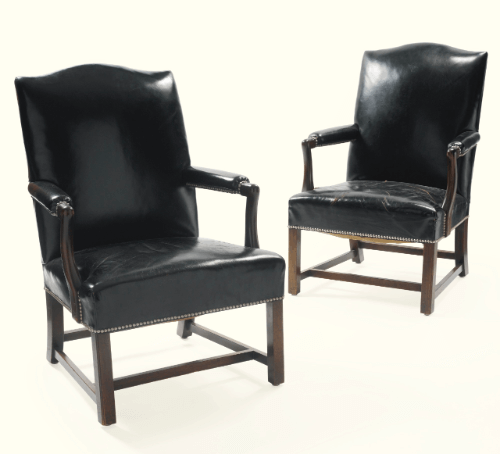 The Kennedy Cabinet Chairs are sturdy and minimalistic Chippendale style office chairs from the 1960s. It goes without saying that these chairs carry a lot of historic significance, even though a known designer didn't make them. President John F. Kennedy's widow, Jacelyn Kennedy, confirmed that the president used to sit in them, justifying their top-tier price tag.
The chairs have been made out of solid wood and leather and still hold their own despite being used for years since 1963. The two cabinet room chairs from the Kennedy administration were sold for a total of $146,500 at Sotheby's auction, making them the second most expensive office chairs in the world.
#1 Pininfarina Aresline Xten Office Chair – $1.5 million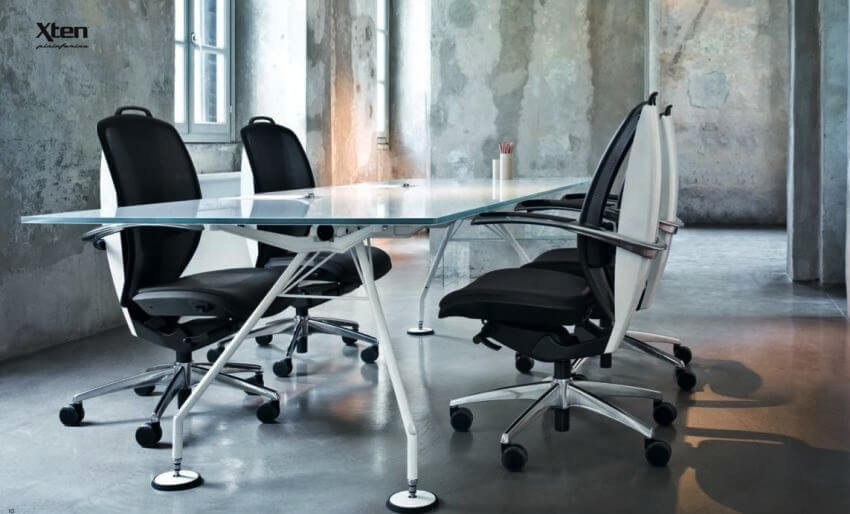 We're down to our million-dollar baby on the top 10 most expensive office chairs list. This cool red chair was designed by the Italian company Pininfarina, which is famous for its hyper-cold automotive creations (such as Enzo Ferrari, Lamborghini, and Maserati GranTurismo). The Xten office chair is considered the most expensive chair currently.
It's not just the chair's aesthetics that make it worth the top-dollar price. This is a piece of efficient ergonomic engineering and is completely customizable as you work throughout your day.
The cushions in the chair mold themselves to the user through Technogel, pressing on pressure points and providing constant relaxation. The fabric used in the chair is preferred by Olympic athletes for its soft feel and ultimate breathability. This is a futuristic, sleek and modern chair. It's just a little bit pricey!
Conclusion
The office chairs discussed might be extremely expensive but worthy. If you want to forget budgeting for an office chair, they are your best shot and do not hesitate to choose one.
Of course, apart from those expensive office chairs, there are some of the best office chair under 500 range, which could also provide you with most of the features that high-end chairs such as Herman Miller brag about.