Lawn Mower is actually a grass cutter machine. So the question is why people spend hefty amounts to buy an expensive one. Because of premium functions, compact design, and high quality which are not available in local lawn mowers.
Having an expensive lawn Mower actually shows your luxuriousness, class, and status. As expensive one has every exclusive detail regarding them. Let's go through the post and increase your information about the most expensive lawn mowers on the planet.
We curated the list of the top 10 most expensive lawn mowers in the world.
10. 2019 FERRIS 400SKAV2248 – $3,450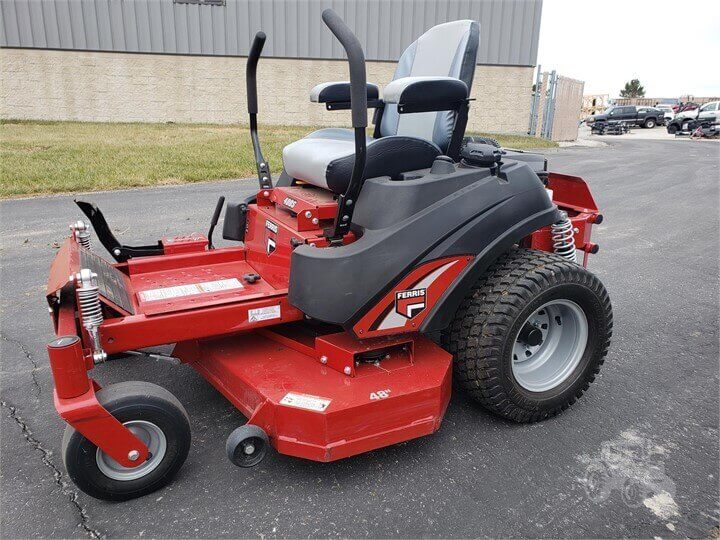 This unique mower was produced by the FERRIS company. The company always maintained high standards in all its Mower machines. We cannot deny the fact.
Its nice features are 21.5 Hp horsepower, cutting width is 48, fuel type gas, Front casters 11×4-5 Pneumatic, Drive tires 20×10-10, speed up to 8 mph, 2 Cylinder engine, Hydro gear ZT 2800 transaxle, and 21.5 HP Kawasaki FR651V Engine.
9. Husqvarna Small Ride On Lawn Mower – £2,799
Husqvarna is the best one for technical purposes and is professional. The brand has high quality and standard mowers in the market. Husqvarna is an expensive brand and not everyone can afford them.
It drives maximum maneuverability. Most interestingly it has a front-mounted cutting deck which enables it to cut grass even from edges and corners, automatic blade engagement, Cutting width 85 cm, Cutting height max 70 mm, base machine, height 108 cm, weight 190 kg.
Its shape is comfortable and engaging.
8. FERRIS SRSZ2 – $3,900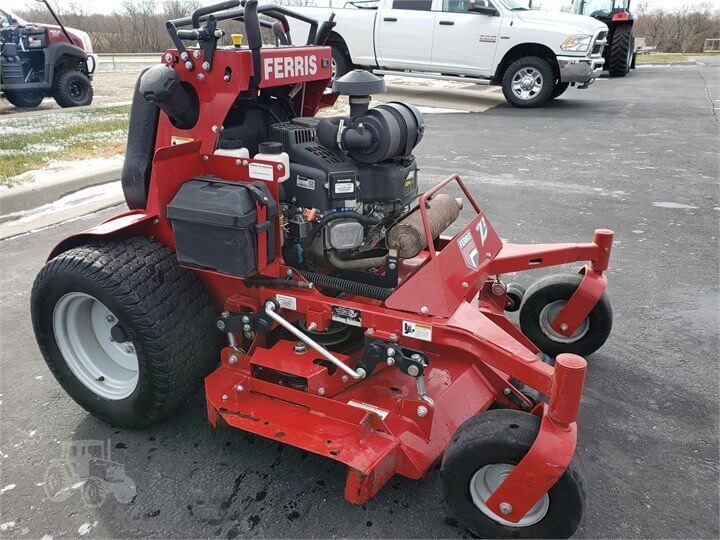 Another best mower from the FERRIS clan. Ferris is not an ordinary brand, rather it produced the best Mower in the world at a high price. It was sold out in an auction held in Kansas.
Its best features are 28 HP Vanguard EFI, 52″ Deck with iCD Cutting System, 8-gallon fuel tank, Mows up to 5 acres per hour, cut height in 1/4″ increments from 1.75″- 5, the ground speed of 10 mph and 5 mph.
7. Raven Hybrid – $4,000
First costliest Mower on our list. It is the top producer of Rato power company. Having a top speed of 17mph it runs as fast as Prius. It can run for 12 hours on a single tank. Cool! It is a revolutionary Mower.
Its nice features include towing capacity of 550 lbs, a 420 cc engine and a powerful 7100 W generator, and 46 in the cutting deck, Cruise control, 420 cc engine, 46″ fabricated deck, 14″ turning radius.
6. Countax C Series C350H Mini – £3,450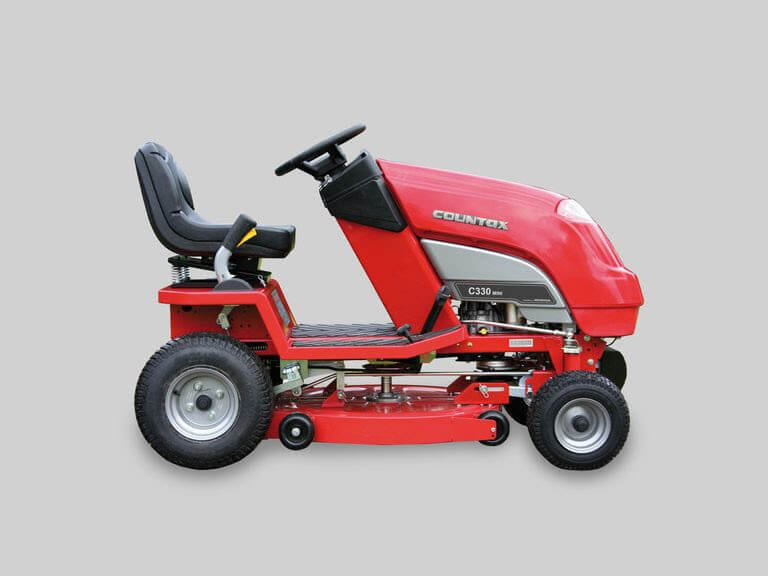 This one is considered practical and looks like a mini car with a diesel engine. It has 86 cm along with mini tiers that take it in the place hidden from your eyes. It is best for hill areas.
The best choice for your garden and shows your taste as well. If you really want to give a lavish look to your lawn, you must have it on your lawn.
5. GRASSHOPPER 928D – $5,150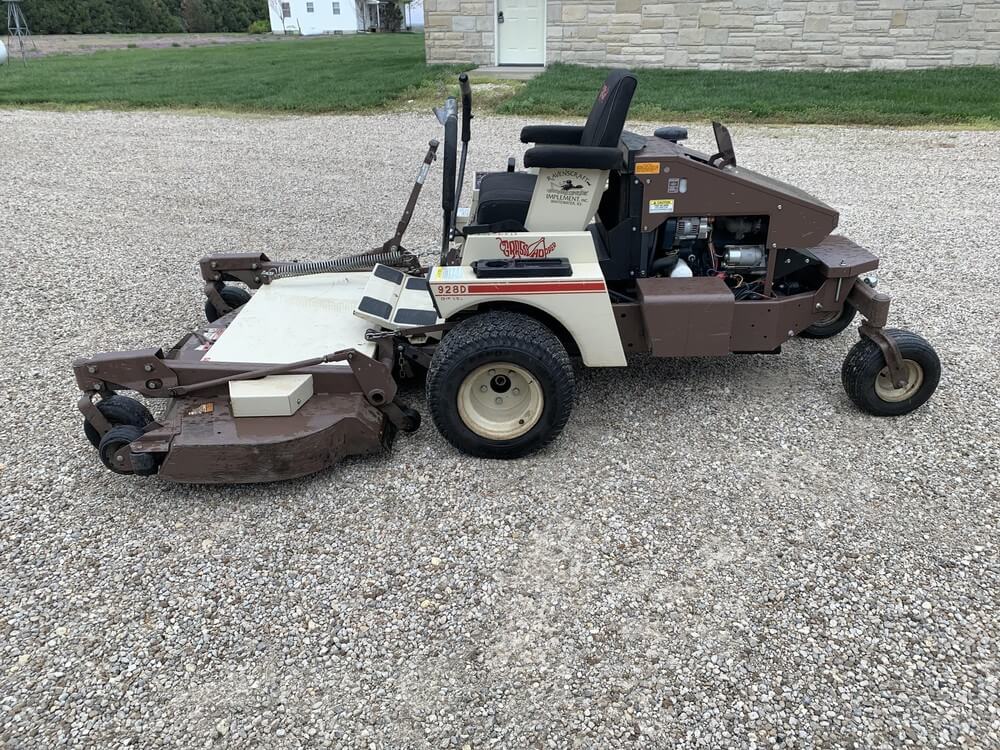 It was another mower sold out in an auction held in Kansas. It was an old model which was produced by Grasshopper company in the market. It is considered the best mower made by the Grasshopper company and if you have it in your house, you just have a lavish Mower. 
Its nice features are, Deck location in Front-Mount, Operator Controls Lap Bars, it has Hydro Transmission Type, fuel type diesel, it has a canopy, Model number 928D.
4. BUSH HOG PZ3073 – $8,505
Another best and expensive mower machine for you is here. The BUSH HOG PZ3073 is well designed for all types of surfaces. What you need to do is sit on it and run it with your ease. Cutting Width73 in, Maximum Cut Height 5, Number of Blades 3, Deck LocationMid-Mount, Deck Discharge Type on Side, Horsepower 30 HP, Transmission Type is Hydro, Engine is Fuel Type on Gas. 
Its engine and tires are in great shape. Mini tractor-like shape. Cut the grass  in seconds. With Gas 30HP Kohler powers it is as fast as you can imagine. It is sold out on 2 Sep 2021 in an auction held in Kansas. 
3. John Deere X758 – $15,264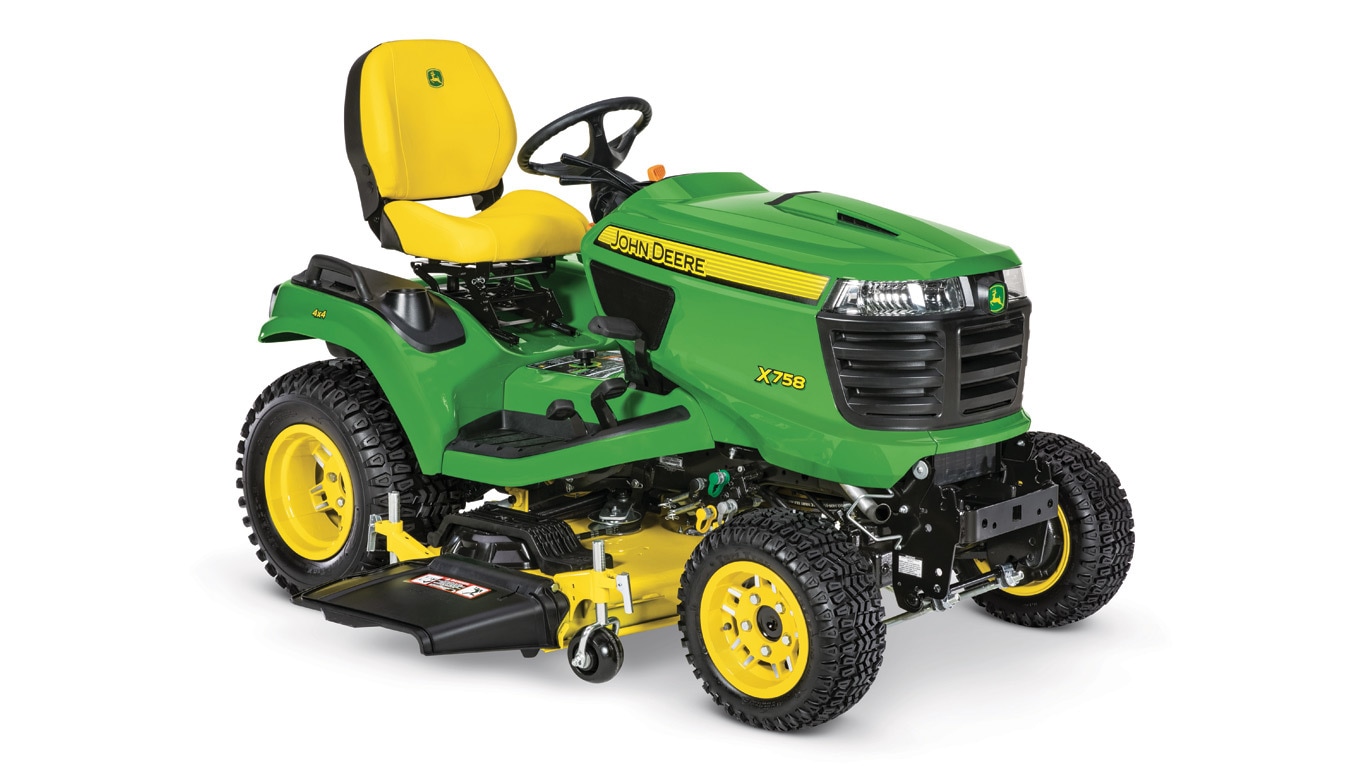 Deere always produced high-quality items in the market and a clear example is John Deere X758. Its cost is a bit high, it is the third most expensive lawn mower on the world market today, but it is of premium quality and has extra functions. 
Its nice features are X758 w/ 54HC Deck, 4X4 Diesel, MY2014, 2516 Hours, Mechanic Special, Coolant, hydro fluid/filter, oil/filter serviced, forward and reverse foot pedals, heavy-duty all-purpose tires, Available in 48-, 54-, and 60-inch mower deck sizes.
2. Turf Tiger Lawn Mower STTII-72V-31DFI – $17,992
The second most expensive lawn mower in the market was introduced by Scag. The models come under different names in the Turf Tiger series. The machine has a number of cutting widths such as 52″, 60″, and 72″. 
It has 37 horsepower, forward speed 12mph, backward speed 130mph, water-temperature sensor, electric fuel pump, 4-point iso-mounted torsion spring, cast-iron cylinder liners, cutter-blade spindles, Custom-Cut Front Baffle System, trim-side wear pad, Split-steel pulleys, Tri-Plate construction.
1. Honda Mean Mower V2 – $120,000 (est)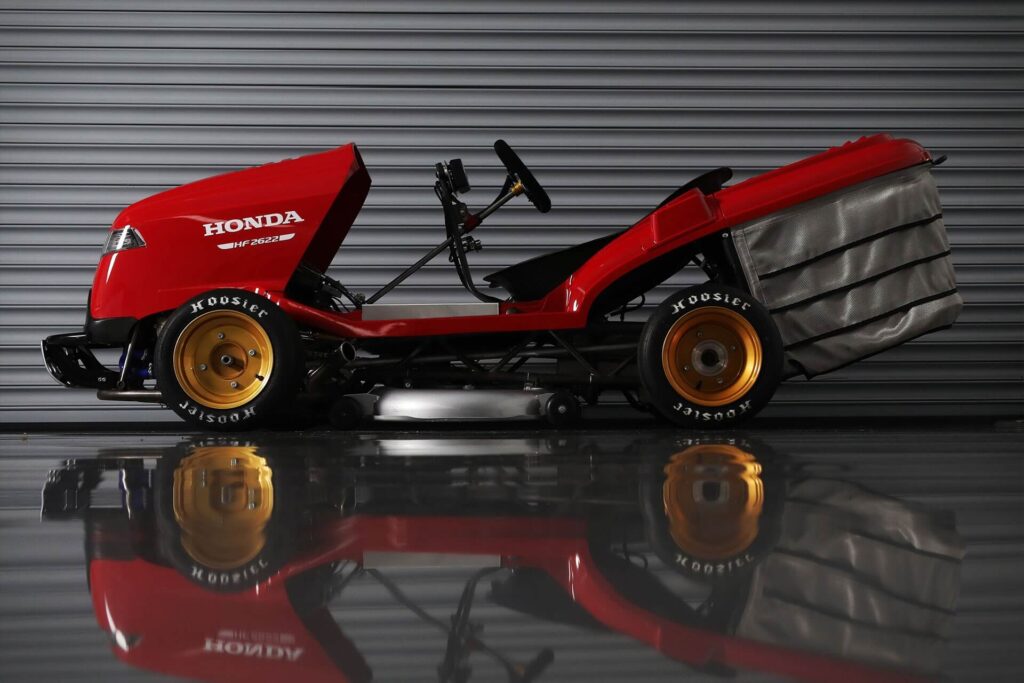 Honda brings a monster for your lawn. It makes your lawn shape according to your desire within minutes. Having this one shows your high status and your wealth.
Its nice features are a speed of 130mph and can do 0-60 in four seconds, solid rear axle, 10-inch wheels, and Hoosier slicks, and four-wheel, 150 MPH top speed, 190 horsepower at 13,000 RPM, earned the Guinness World Record for fastest lawnmower when it achieved 116.58 mph in 2019.
Setting a 0-100 mph time of 6.29 seconds. Amazing speed?
Well, it is!