You may have heard that golf is an older man's sport, but this isn't true. At least not anymore. Golfing has been taken up by numerous kinds of people of all ages and income levels. It's not restricted to those with access to cushy clubs or retreats anymore, though those golfers are certainly to be envied!
If you're a golf enthusiast, you're in the right place. You might not be willing or able to shell out hundreds of dollars for a single round of golf, but it never hurts to know what's out there.
That's why we've brought you a definitive list of the top 10 most expensive golf courses in the world.
Imagine playing at one of these; what a dream!
#10 Whistling Straits, Wisconsin – $340
The American Club runs this premier golf course, so get ready for a great experience! The course has 36 holes and measures 7,790 yards in length. It was designed to mimic the waterfront courses native to the UK and give members the same feel.
#9 Kiawah Island Golf Course, Kiawah Island – $350
This scene course sits on the eastern side of Kiawah Island and is the fourth course to have hosted the PGA for some big American championships. It does get windy here, so you should be prepared for that when you go!
#8 Spyglass Hill, California – $360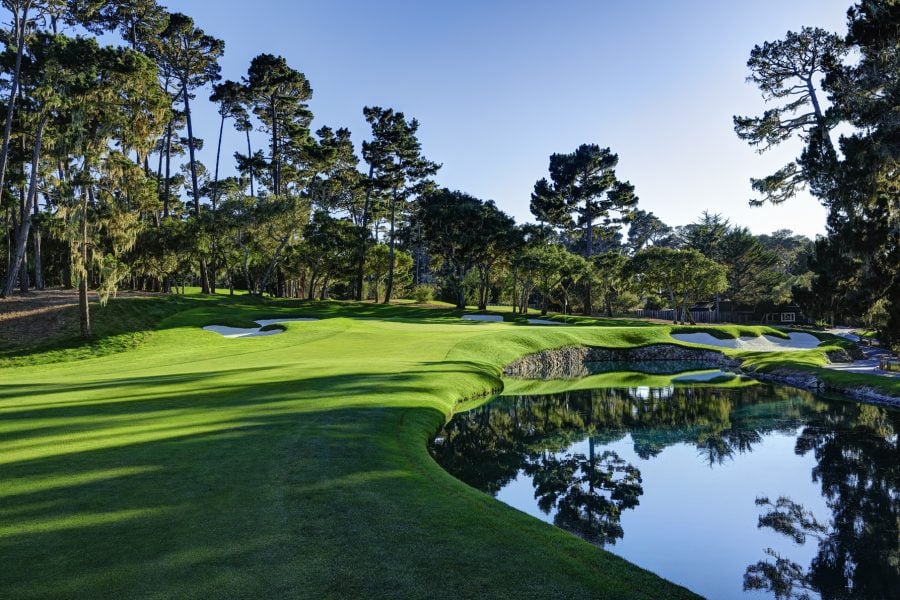 Here's a beautiful course located in iconic Pebble Beach, California. The course has many different terrains to offer: you'll find five sand splash holes among waves of sand. The course features a total of 18 holes and a par of 72. In the course, each hole has been named after either a character or location from the book Treasure Island.
#7 Cordevalle Golf Club, California – $360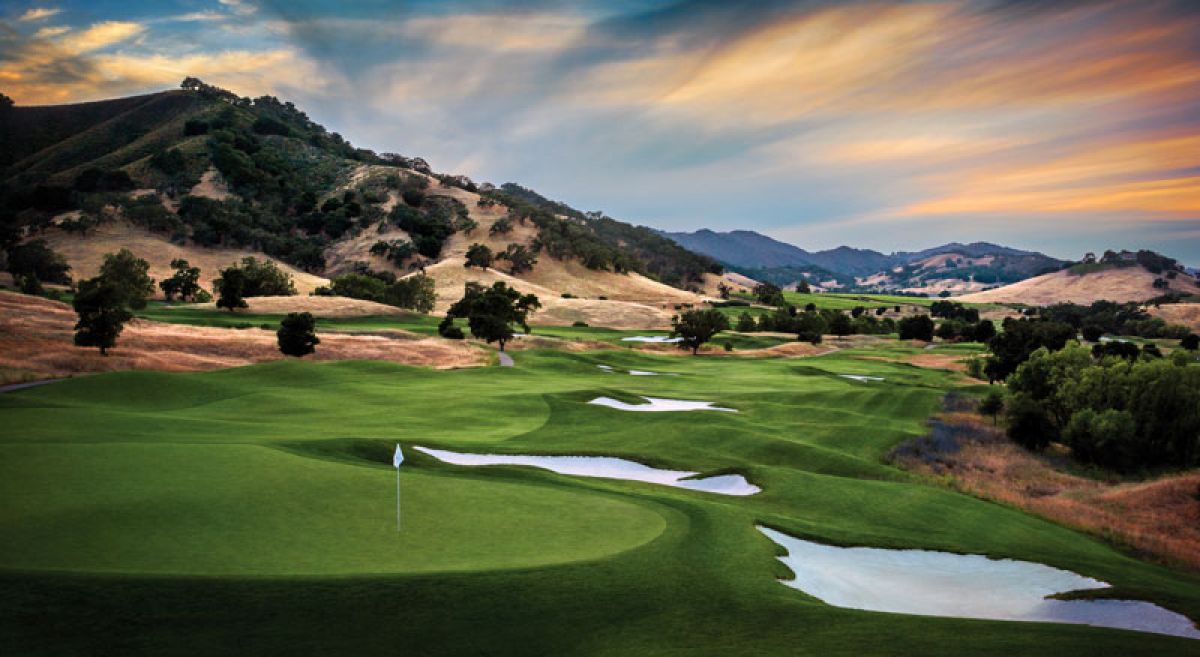 Located right next to San Martin in California, this is one of the most visually appealing golf courses on this list! Rosewood Hotels and Resorts operate the course, so you're bound to have luxury experiences when you visit. The course offers 18 holes spread out over 7,360 yards, so you'll never feel short of space. It's a lovely place to visityear-round.
#6 Pinehurst No.2, North Carolina – $375
You'll find this stunning course in the heart of the Pinehurst Resort. This excellent little course has had the honor of hosting both the US Open and US Women's Open Championships and, therefore, is not taken lightly. It has a slope rating of 118 and has won the Guinness World Record for being the second-largest golf resort in the world, coming in second to the Mission Hills Golf Club in China.
#5 The Players Stadium, Florida – $400
The Players Stadium was built in 1982 specifically to host the Players Championship. The idea came from Deane R. Beman, former Tour Commissioner for the PGA. The course offers many fun seating options; fans can experience the game while sitting on mounds of grass instead of the traditional seats.
This course is also known for its signature hole, called the Island Green. It just happens to be one of the most challenging golf holes!
#4 Old Head Gold Links, Ireland – $400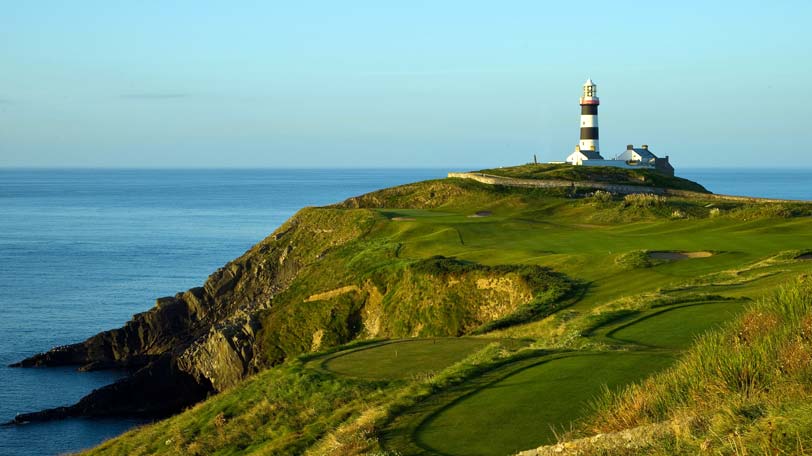 The best thing about this particular course is the view. Not only will you be playing at a world-class golf course, but you will also be privy to some world-class views. The course sat right on top of the Atlantic Ocean and was designed by the O'Connor brothers, Patrick and John.
Once you sign up to play, you will have access to the best-personalized services any resort has to offer. You can take shots while standing in what seems to be heaven on earth!
#3 Blue Monster, Trump National Doral, Florida – $450
You may have heard of this iconic course as it's been hosting the PGA Tour for the last 55 years. It features 90 holes and the signature "Blue Monster" course. The course and resort have 700 rooms, ten lodges, four golfing areas, and many meeting spaces.
#2 Shadow Creek, Nevada – $500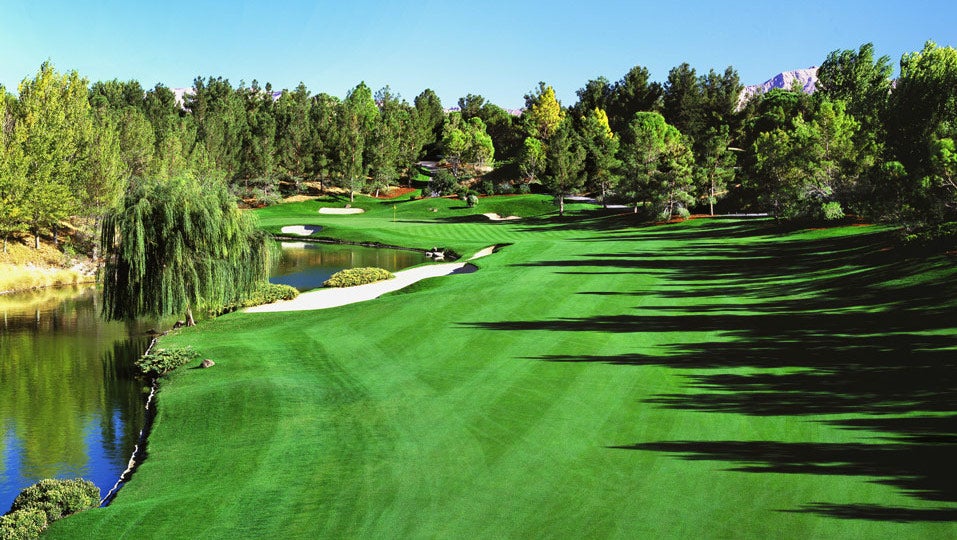 This plush course was designed by Tom Fazio and measures around 350 acres. The course boasts 18 holes and costs a whopping $60 million to construct. It's an intimate and quiet course that also offers a round-trip limo rental for free. You get to arrive and leave in style!
#1 Pebble Beach Links, California – $600+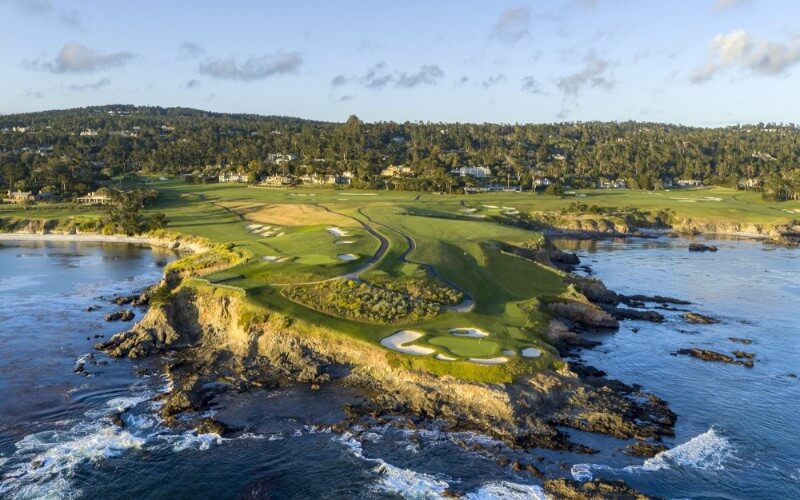 One of the most aesthetic and expensive golf courses in the world is Pebble Beach, California. The course looks over the Pacific Ocean, so you get a great view along with a smashing game. Designed by Douglas Grant and Jack Neville, the course has a rating of 75.5 and is 7040 yards long. The US Open and PGA Championship are just two of the high-profile events to have been hosted here.
Pebble Beach green fees for a standard round are a whopping $575 per person, plus additional charges ($95) for caddie services, depending on whether you are a member or not.