Gin is a very popular spirit the world over. Since it was developed in the 17th century for therapeutic purposes, gin has become an essential ingredient in many mixed drinks and popular cocktails.
People who love their gin do not often spend a lot of money on their favorite brand. This is because gin can often be made quite quickly with a few plentiful resources. You can get a bottle of good gin for approximately $50.
However, there are some very expensive gin varieties out there that are highly valued by gin lovers for various reasons. This is because of the highly specialized techniques or the incredibly rare or unusual components used by some gin producers to create a few very valuable gin varieties.
Here are 8 of the most expensive gins brands and concoctions in the world.
#8 FERDINAND'S GOLD CAP SAAR DRY GIN – £93.83
The Ferdinand's Gold Cap Saar Dry Gin is an award-winning range of gin products from the 200-year-old Avadis Distillery. This gin is infused with wines from the Zilliken winery that has been around for over 275 years.
The brand name Ferdinand is named after Ferdinand Geltz, a Prussian District Forester. He co-founded one of the finest vineyards in Germany, the VDP Mosel Saar Ruwer Zilliken estate.
Once a year, the distillation makes its way to Ferdinand's Goldcap. The infusion includes dried Saar Riesling grapes, dalmatian sage, cranberry, ground ivy, and the finest award-winning wine. These special and exclusive components give this very small batch of unique distillate an incomparable character and a very special character.
This exclusive, limited-edition gin is presented in a fabulous brass decorative casket. For the perfect serving, pair it with the Barrel-aged Vermouth by Ferdinand.
#7 Sakurao Japanese Dry Gin Limited Edition – £94.95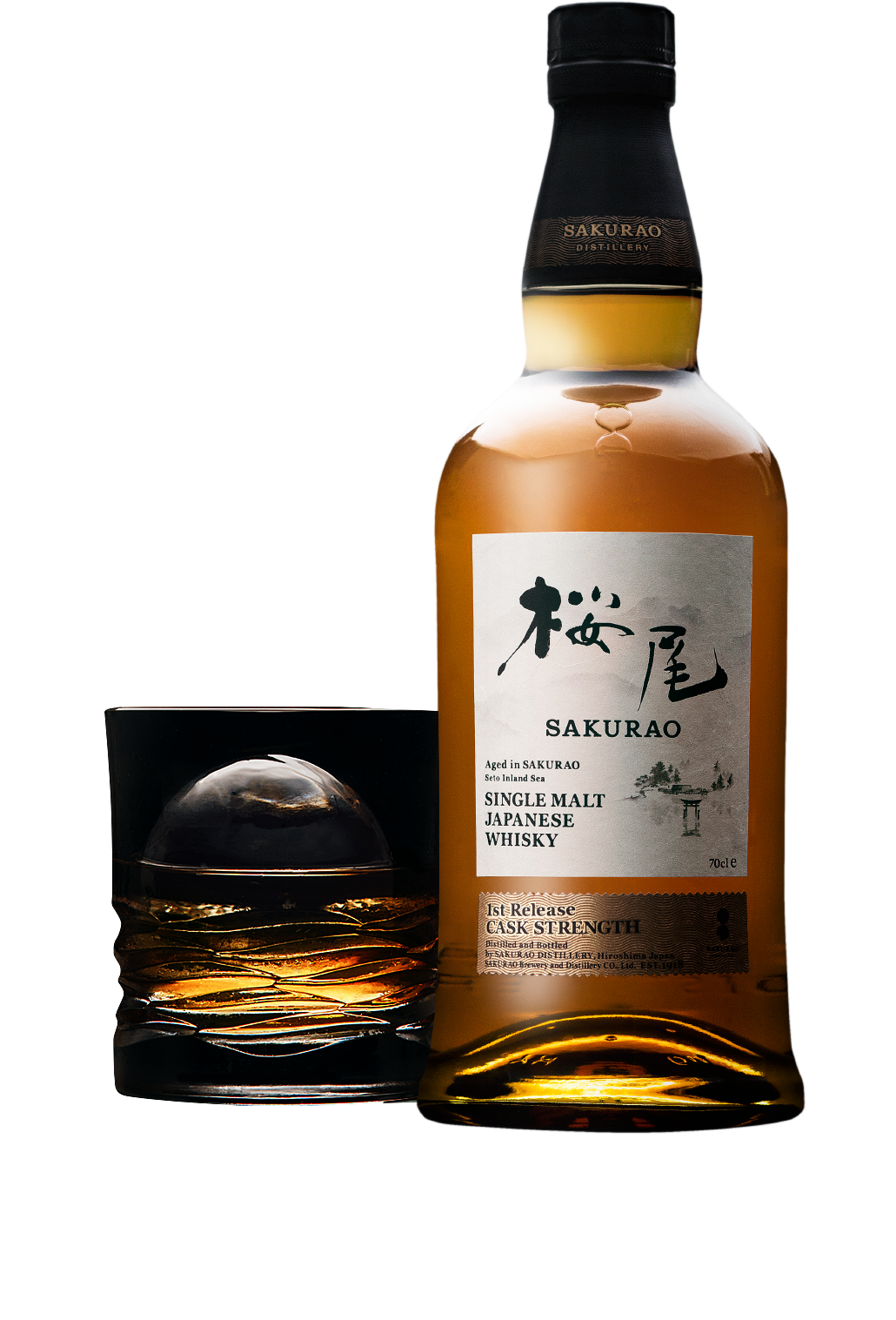 The Sakurao Japanese Dry Gin Limited Edition is one of the best gins you will ever taste. The new Sakurao Distillery started functioning in 2018 in Hiroshima, Japan. While the distillery waited until it could produce whiskey, the company made a rather fantastic gin.
This limited edition dry gin is made from 17 carefully selected botanicals from the surrounding land and sea in Hiroshima. These include Japanese juniper berries, wasabi, oyster shells, and Hinoki. All these components come together to make a very unique and exclusive alcoholic drink.
#6 Forager's Clogau Reserve Gin, Wales – $250
The Forager's Clogau Reserve Gin is a very exclusive and rather expensive gin from Wales. Jewelry brand, Clogau, and Snowdonia Distillery collaborated to create this exclusive Welsh gin.
Six hand-picked botanicals from the Welsh coastline and mountains form the key components of this gin. These include juniper, cameo apple, sea buckthorn, heather, gorse flower, and elderberry. Another very important component of the gin is water filtered through gold seams in the shade of Snowdonia.
#5 Cambridge Distillery Anty Gin – $365
Cambridge Distillery is a renowned gin producer with a fantastic product, the Anty Gin. this distillery is perhaps the smallest gin distillery and due to this fact, it does some experimental and adventurous things. Anti Gin is made by Cambridge Distillery in collaboration with Nordic Food Lab.
The super-successful gin is made from the essence of 62 hand-foraged botanicals and wood ants. It is in fact the first gin ever to be made from insects. In addition to the woody notes of ants, the gin's flavor is balanced with flavors of wildwood avens, nettles, and juniper.
The outcome is a truly unique gin with an outstanding taste and a rather high price tag. You can get a 700 ml bottle of this exclusive Cambridge Distillery Anty Gin for $365.
#4 Monkey 47 Distiller's Cut – $460
Monkey 47 Distiller's Cut is a fabulous gin by a German distillery famous for its unique gin style and flavors. As part of its tradition, the distillery comes up with a special gin every year as a part of its Distillers Cut Collection.
This special gin features unusual flavors and rare botanical ingredients. The 2020 edition of the Monkey's 47 Distiller's Cut contained notes of coconut and sandalwood and was aged in special Japanese Mizunara barrels.
You can purchase a bottle of the very exclusive Monkey's 47 Distiller Cut for $460, which gives this fascinating gin the number 4 place on our exclusive list.
#3 Nolet's Reserve Modern Gin – $1,200
Nolet's Reserve Modern Gin is created by Carolus Nolet, the 10th generation owner of Nolet's Gin distillery. The brand promotes the Reserve as a premium sipping gin. This is because of the complex flavors which make the gin as a drink to be enjoyed neat.
This very exclusive and expensive gin uses notes of Saffron which adds value to its favor and taste. You probably know already that Saffron is the most highly-priced spice.
You can get a bottle of the fantastic Nolet's Reserve Modern Gin for a price of $1,200, which places it at number 3 on the list of most expensive gin in the world.
#2 Cambridge Distillery Watenshi Gin – $3,700
The Cambridge Distillery Watenshi Gin is a Japanese-style gin made in England. One bottle of the exclusive Watenshi Gin is priced at $3,700 which makes it number two on our list of most expensive gins.
By using their unique distillation process, the distillery captures the vapor that generally evaporates in the gin-making process and turned into Watenshi Gin. This process is quite complicated and yields only 15ml gin in a distillation. This means that just six gin bottles are made in a distillation run.
#1 Jam Jar Gin Morus LXIV – £4,000
At the top of our most expensive gins list is Jam Jar Gin Morus LXIV. this very expensive gin comes from England, a country that loves its gin.
The gin is made by distilling leaves of one single, very old Mulberry tree and takes over two years to produce. Because of the rarest of the components, it is made in extremely small batches.
One bottle of the Jam Jar Gin is valued at $7,400 a bottle. It is stored in a white, hand-made porcelain jar with a matching stirrup cup for tasting. It has a fine leather hide that is hand-embossed.