The computer mouse was first produced in 1963 by Douglas Engelbart. And made of wood, it had only one button. The second model was equipped with 3 buttons.
Currently, the luxury computer mouse is a trend. And embellished with diamonds, gold, sapphires, and other precious stones, these products can end up costing more than an entire computer.
In this article, we explore the top 10 most expensive computer mouse in the world.
#10 GOLDEN FERRARI AND CROCODILE SKIN MOUSE – $17,258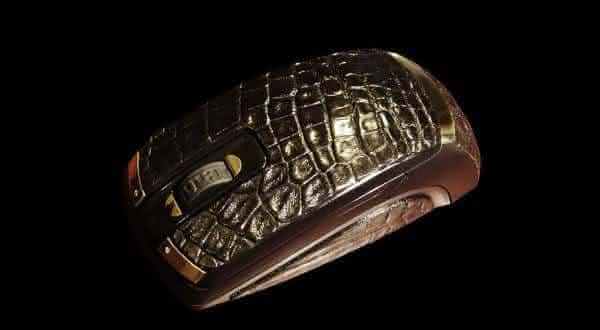 This mouse is a refined piece of technology, designed by MJ Art-Studio. The name of this item represents not only luxury, but also the expensive material that was used to make the mouse.
It is completely covered with crocodile skin, and if it were not luxurious enough, this mouse is also embellished with 18-carat gold and blue diamonds.
#9 MJ PYTHON LEATHER MOUSE – $17,840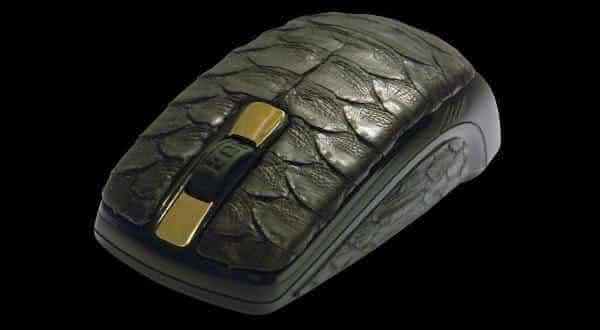 This is another masterpiece by MJ, but this time, the product is covered in genuine Python leather, which is slightly more expensive than crocodile skin.
To make the mouse more exuberant, the item's rollerball is blocked between two gold plates. And that's not all, as this computer mouse comes with an exquisite sable skin box.
#8 GIGABYTE BLING-BLING GM-M7800S WIRELESS MOUSE – $18,510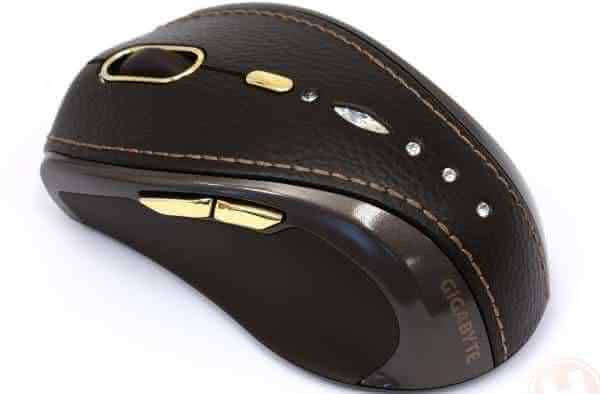 Once again Gigabyte stands out with this mouse model that is more of an attractive computer object. And what makes this wireless product full of charm is the fact that it is coated with 18 carat gold on both the center and side buttons, and adorned with Swarovski crystals.
The mouse is covered with exquisite 2-tone leather and stitching along the edges. It is equipped with a precise Gigabyte laser tracking system, and a reliable 2.4 GHz wireless transmission technology, making it easy to control.
#7 GOLD METAL SUN MOUSE, EDITION MJ777 – $19,720
And the indicator is that Ukraine Art Studio MJ is popular in this selection. The Gold Metal Sun mouse is from the ninth edition 777 and is fully functional, being the 7th position in the selection of the 10 most expensive computer mouse in the world.
As the name says, the product is in the shape of a circular disc, and of course, it has a pure gold body.
#6 LOGITECH AIR 3D LASER MOUSE – $24,180
The Air 3D Laser mouse by Logitech is another very expensive computer mouse. The gadget features a gold case, a diamond ring and a micro jewel flash drive, making the product one of the most beautiful treasures on the desk. And it is admitted that the luxury design takes your breath away.
#5 WHITE GOLD USB MOUSE – $26,730
Apparently, this was once the most expensive computer mouse in the world, but not this time, occupying the fifth position in this selection. The item is made of 18 carat white gold and adorned with 59 brilliant-cut diamonds.
Its characteristic color is Rhodonisation, and white gold is added with palladium alloy. The USB mouse is available in 2 designs, diamond flower and scattered diamond. Also, personalized by colored finishes or addition of initials.
#4 MJ BLUE SAPPHIRE MOUSE – $27,940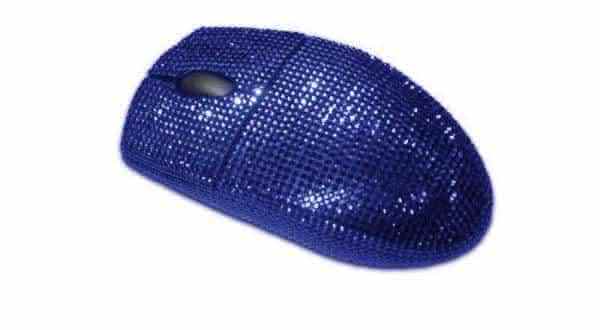 As the name suggests, the computer mouse is completely decorated with blue sapphires, and is encased in a gold frame. For those who wish to buy this luxury product, it is important to hurry, as it is a limited product. And for the lucky ones to get one, an exclusive black gold box is also received.
#3 LOGITECH BLACK DIAMOND MOUSE – $31,840
Another creative computer mouse is the Black Diamond Logitech, in the third position in the selection of the 10 most expensive computer mouse in the world. The name of this product is self explanatory.
This shining item is a limited edition and is studded with pure black diamonds. And it is definitely a must for jewelry enthusiasts as well as technology enthusiasts.
#2 MJ LUXURY VIP MOUSE – $34,480
The MJ Luxury VIP mouse is made using white Austrian rhinestones and is embellished with lots of diamonds. In this selection of the 10 most expensive computer mouse in the world, it ranks second.
With his entire body covered in diamonds, MJ Luxury VIP is definitely something that millionaires must have at a whopping $ 34,480.
#1 THE GOLD BULLION WIRELESS – $36,835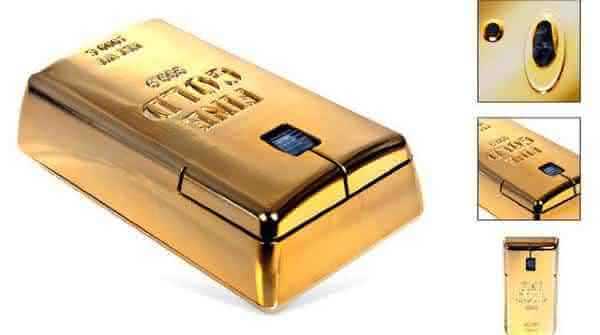 Leading the selection of the 10 most expensive computer mouse in the world is The Gold Bullion Wireless mouse. This gold mouse measures 104 mm in length and features both the left and right buttons as well as a scroll tool. What's more, the mouse is compatible with both PC and Mac.